Interviews
Tomáš Souček: We want to thank our supporters by beating Watford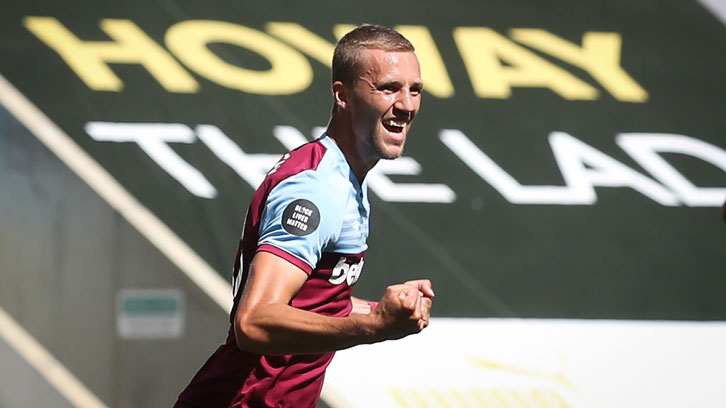 Tomáš Souček wants to repay the Claret and Blue Army by helping West Ham United to a vital Premier League victory over Watford on Friday evening.
The in-form midfielder has been a standout performer for the Hammers since the restart, producing a series of excellent all-round displays, both offensively and defensively, and scoring important goals against Chelsea and Newcastle United.
With three games to play, the Irons know a win over the Hornets will put them in a strong position when it comes to securing their top-flight place, and Souček says safety is the least the Club's supporters deserve after a uniquely challenging, COVID-19 interrupted season.
For now, the fans need to support us from home, but we want to take points to thank them

Tomáš Souček
"It is very strange for us because, when I came, I got used to a full stadium with a crowd and our fans and they supported us very well," he told Premier League Productions.
"I think we have settled into this behind-closed-doors [situation] and, for now, they need to support us from home, but we want to take points to thank them for their support.
"We have played maybe five or six games without fans and hopefully we will win for our fans and next season fans will be able to come from the first round."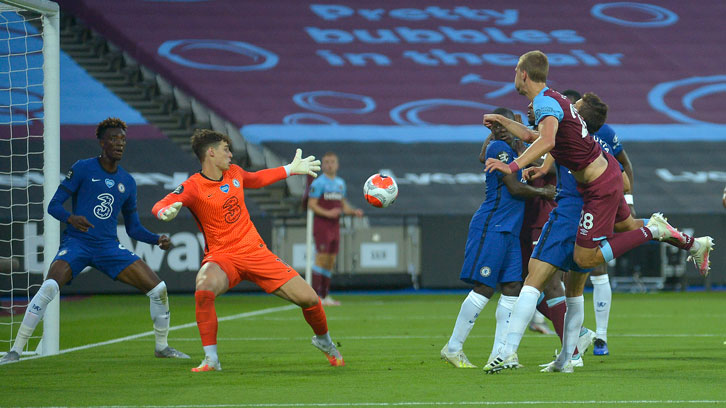 When asked specifically about Friday evening's fixture at London Stadium, which will be broadcast live in the UK by Sky Sports and around the world, Souček knows the importance of securing three points against a Watford team that has won its previous two matches, but insists he and his teammates will be ready.
And the 25-year-old said the Hammers will draw on the experience of beating Chelsea at home earlier this month to inspire them to victory over Nigel Pearson's side.
"It's hard for us because we have some kind of pressure as Friday is a very important game for us because we go against Watford, so we have prepared very well and we are ready," explained the Czech Footballer of the Year.
"When I see the players and the guys on the training pitch, I think we deserve a better position in the table, but our situation is that we have to win on Friday. It's a big game, a six-pointer, and if we win then our finishing position in the table will be better.
"We saw some video of Watford and we will spend all day Friday preparing too, so I hope and believe that we know about them all. They are a good team and a strong team, but I believe we are stronger and better prepared.
"For us, it was very important to beat Chelsea because, after this game, all the guys are more confident on the pitch and trust each other. It was a great boost to our hopes of staying up.
"I think we have a big chance of survival if we win this game, but if we count [how many points we need mathematically] I think we need more. If we win this game, we have a great position ahead of the final two rounds."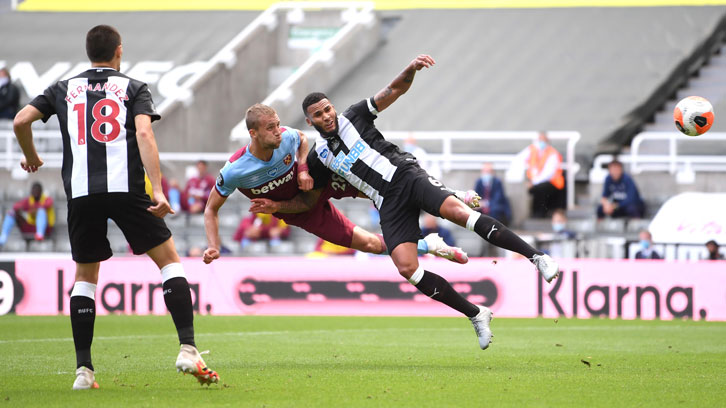 Talking of positions, Souček was also asked to explain his own position in David Moyes' side.
At his previous club Slavia Prague, he filled a defensive midfield role, but has played further forward for the Hammers, making well-timed runs into the opposition penalty area, while also posing a major threat from set pieces.
"My role is slightly different to the one I had in Slavia, but I am enjoying it and I want to help my team however possible," he confirmed.
"My role is more about covering all the pitch and my height helps us in both penalty boxes, attacking and defending, so I want to help my team with scoring goals, but with defending too.
"My height helps me very well. Every player has abilities to help them and I use my height many times during the match, especially in the last few games where I went into both boxes."
Souček's height, athleticism and all-round ability will be hugely important to West Ham in a hugely important game on Friday night – one which the No28 would dearly love to win for the Claret and Blue Army.
Support our Club. Stay safe. Follow at home.