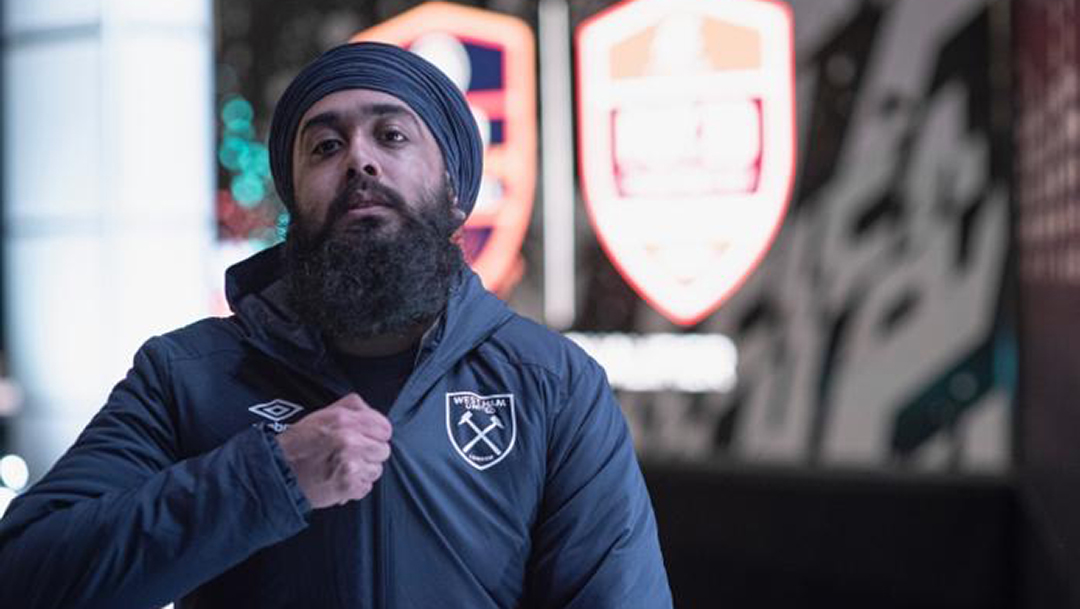 Claret and Blue meets Red, White and Blue this weekend, as West Ham United eSports player 'Jas' Singh jets off to Atlanta, Georgia for the third FUT Champions Cup of the 2019/20 FIFA season.
The 21-year-old faced intense competition to qualify as one of Europe's top 16 players for the showpiece tournament last month, sealing his place with an emphatic 5-1 aggregate win in his final round of qualification games.
 
?? HE'S BACK! @Jas1875_ is in Atlanta for FUT Champions Cup 3 ? Tomorrow the tournament kicks off at 18:00 UK time. Stay tuned for updates and the stream on our Twitter and Instagram #westhamesports #FUTChampionsCup pic.twitter.com/SIoJNQBaeX

— WestHamEsports (@WestHamEsports) January 16, 2020

Up against the other top 31 Xbox players in the world, Jas is looking to go as far as he can in his first tournament of this FIFA title [FIFA 20], with the aim of amassing Global Series points and setting himself on course for the eFIFA World Cup in July.
"My realistic goal is to get in the top four out there, because getting into the top four qualifies you for the next event as well," Jas explained.
"A lot of people who are underdogs going into each event do well enough to automatically qualify themselves for the next major, which is so big because you don't have to go through the whole qualifying system.
"This tournament's qualifiers were probably the toughest thing I've ever got through to be honest, so hopefully I'll make the top four, and that would put me in a good position to make the play-offs and hopefully the World Cup from there."
The three-day tournament at ELEAGUE Arena takes place in three stages: a Swiss-system group stage, encompassing five matches, on day one (Friday), before two-legged knockout stages on day two (Saturday) running into the Grand Final on day three (Sunday).
Jas will be hoping to continue West Ham United's recent success in the eSports sphere, after his teammate Yago finished PlayStation4 runner-up at the first major FIFA tournament of the season, and both he and Jamboo both reached the round of 16 at the second, both in Bucharest.
Each of the six FUT Champions Cups throughout the year offer a priceless opportunity to rack up prize money – up to $200,000 this weekend – and Global Series points, which accumulate across the season to determine who will compete in the play-offs for the 2020 eFIFA World Cup in July.
FUT Champions Cup Stage III matches begin this afternoon at 13:00 ET (18:00 GMT), with the whole tournament available to watch via EASPORTSFIFA on Twitch.
You can follow West Ham updates on Twitter @WestHamEsports, and follow tournament-wide results on the ELEAGUE website.
Don't forget to pick up your limited edition 19/20 West Ham United eSports Jersey - made for West Ham gamers everywhere - through our online store.