First Team
Lukasz Fabianski: There's a hunger to put things right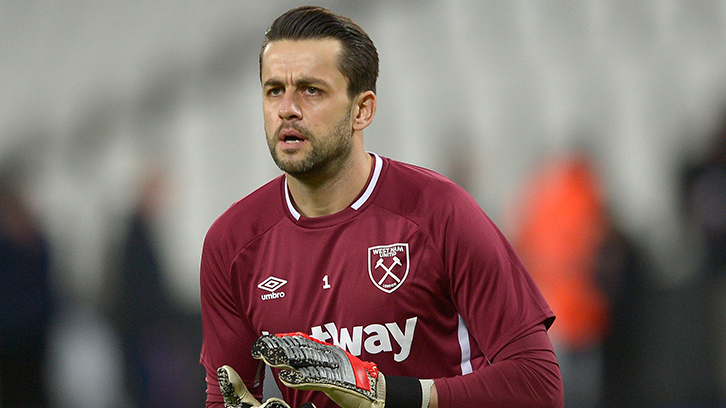 No West Ham United player is content with their current Premier League positioning – but every West Ham United player is committed to putting it right.
That is the feeling of goalkeeper Lukasz Fabianski, the reigning Hammer of the Year who has developed a real affinity with Claret and Blue supporters during his one-and-a-half seasons in east London. 
The 34-year-old was unfortunate to suffer relegation during his final campaign with Swansea City in 2017/18 but, looking ahead to the Hammers' last 12 games of this season, he sees few parallels with their current situation.
 
It's easy to see as well that there's a hunger to put things right and just show we are better than the position we are in

Lukasz Fabianski

Speaking ahead of Monday evening's trip to Anfield to face Premier League leaders Liverpool, Fabianski cited the Irons' collective quality, mentality and, above all else, professional pride as the factors which will see them ascend the table in the coming weeks.
Fabianski said: "Obviously we're in a difficult situation, a difficult position in the table, but it's about trying to focus on what's left in the league, trying to get as many points as we can, and making sure we stay in the league – that's the main thing.
"If you look at the quality of the players that we have, I think it's massive, and the squad that we have is really good. When you're in this position you try to just make sure you get points on board.
"At the moment we understand the situation and we'll use all that we have to get a result. If that's playing good football, or if that's scrapping in games, just making sure we get results is the main thing at the moment.
"Looking around the dressing room, I mentioned the quality of the players, but it's easy to see as well that there's a hunger to put things right and just show we are better than the position we are in."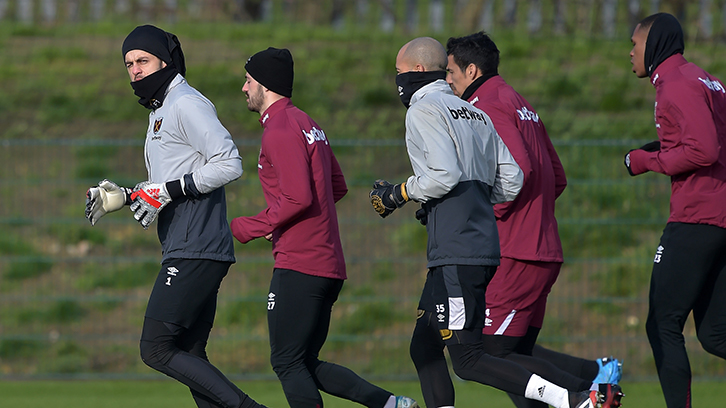 The Hammers will be seeking their first Premier League win in seven games when they take on league leaders Liverpool on Monday evening.
The fixture lands in the middle of a particularly tricky-looking spell of fixtures which saw them only take on Jürgen Klopp's runaway Reds four weeks prior.
Fabianski's experience, however, has taught him that while the challenge is great, this is not an excuse; every game represents an opportunity to add to their points tally, he affirms, starting with Anfield on Monday night.
"I wouldn't say there's a feeling of just trying to get through this period," he noted. "We look at this as an extra opportunity because nobody really expects from us to get the result. 
"We all have this pride about ourselves that we're better than the position we are in, and we want to prove it out there on the pitch. It hasn't really worked out in recent games, but we still have this feeling that we can improve a lot.
"I know that the main thing that I have to do, and I think what we should do as a team, is just focus on each day. That's making sure we do all the little bits we have to do to prepare ourselves in the best way possible for each game, and just making sure we play to the best of our abilities and we control the things that we can control. I think that should be enough."
As for the game against Liverpool, Fabianski believes it represents a test - a chance - his side should relish.
"I think it's a great challenge for us. It's a great opportunity," he smiled. "It's another game you can gain three points in, and I think we should look at it in this way. 
"It's going to be a very difficult game. They're unbeaten and I think they've only drawn one game throughout the whole season, so we know that it's going to be very hard, but this is the Premier League. 
"You've seen many different stories happen in the history of this country and league, so we just have to be up for it and make sure we deliver a good performance."