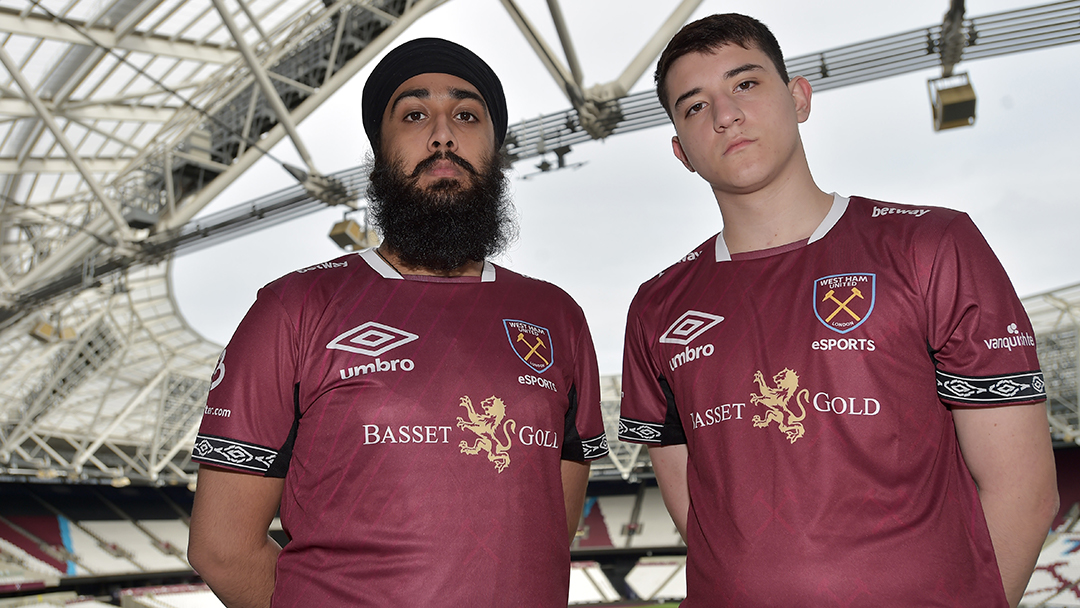 West Ham United will once again have two eSports players vying for global FIFA glory this weekend, as 'Jas' Singh and 'Yago' Fawaz travel to Paris for the fourth FUT Champions Cup of the season.
Both Hammers will once again have their sights set on securing vital Global Series points to push themselves towards qualification for the eFIFA World Cup in July.
Both players battled through a series of intense online qualifiers last month to earn their places at FIFA's top table, with Argentinian PS4 player Yago winning one of only four spots open to South American competitors, and Xbox player Jas claiming one of only 16 European places available.
 
It's going to be action-packed and hopefully I'll enjoy some success at the end of it

Jas Singh

This weekend, they will both take on the top 31 players in the world on their respective consoles, hoping to continue West Ham's recent success in eSports competitions.
"My goal is to go further than my last event," Jas explained. "I reached the top 16 in the world in Stage III in Atlanta, so I'm hoping to get into the top four this time around, as that means I'd auto-qualify for the next one.
"It's going to be action-packed and hopefully I'll enjoy some success at the end of it."
Yago added: "I'm feeling very confident right now. I'm hoping to win a lot of points to secure myself a spot in the grand finals."
 
Hi fans! ?‍♂️

A special message from @yagofawaz for you guys! ?? #FUTChampionsCupIV pic.twitter.com/9Ywh9KTMuB

— WestHamEsports (@WestHamEsports) February 20, 2020

Day One (Friday) of the competition will see each console's 32 players divided into two groups in a Swiss style group stage. This system ensures no competitor faces one another twice at this point, and means a player can advance with a maximum of two losses from their five games played. 
The top eight players in each group for each console will then advance to the straight knockout stages, which take place on Day Two (Saturday). Day Three (Sunday) will see the Grand Final take place, with all eyes on the four console - and then two overall - finalists at the Studio Rouchon, Paris.
The Hammers have an excellent record at top-level tournaments so far this season: Yago reached the console final in Stage I (worth 1400 points); the Argentinean and Jamie 'Jamboo' Rigden both reached the Round of 16 at Stage II (300 points); and Jas made the same point in Stage III earlier this month.
At the end of the season, the top 128 players (64 per platform) in the Global Series Rankings are granted one more opportunity to earn points at the Global Series Playoffs ahead of the eFIFA World Cup in July – so at this stage of the campaign, every victory is crucial.
FUT Champions Cup Stage IV matches begin on Friday 21 February at 12:00 GMT, with the whole tournament available to watch via this link.
You can follow West Ham updates on Twitter @WestHamEsports and hear from the players on Instagram, as well as follow tournament-wide results on the ELEAGUE website.
And don't forget to pick up your limited edition 19/20 West Ham United eSports Jersey - made for West Ham gamers everywhere - through our online store.