First Team
Paul Nevin: There's an energy at West Ham United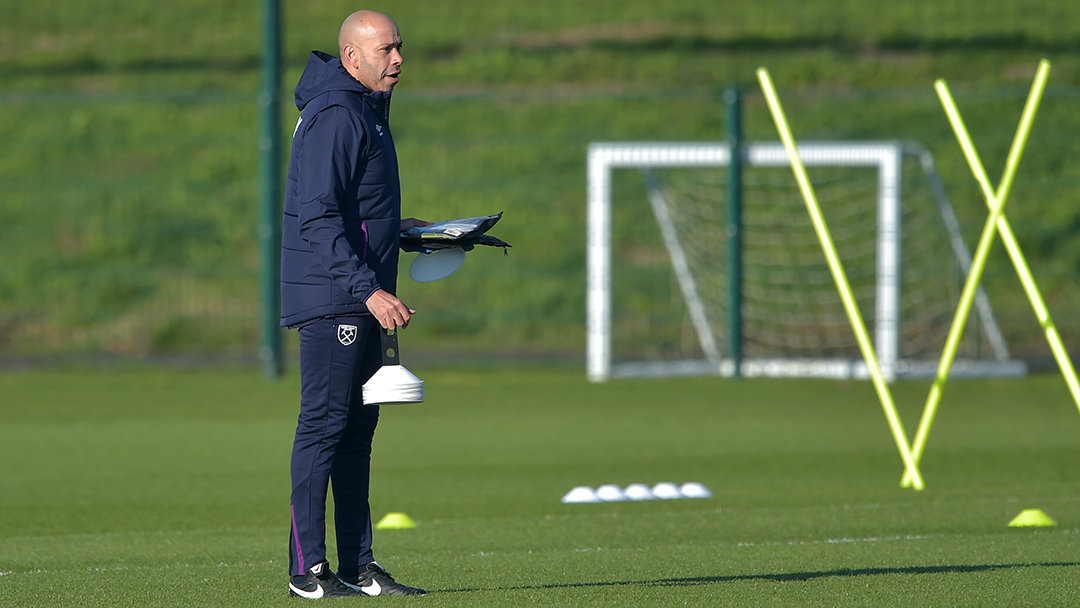 West Ham United were delighted to announce the appointment of Paul Nevin as first-team coach prior to the Premier League's winter break.
Joining the coaching set-up on the same day as former Hammer Kevin Nolan, Nevin began work last Thursday morning, joining assistant manager Alan Irvine, goalkeeper coach Xavi Valero and manager David Moyes on the field at Rush Green, preparing the squad for Sunday's fixture at Manchester City, which was ultimately postponed due to Storm Ciara.
A vastly experienced figure who has worked across a variety of roles and nations, Nevin's time as a coach includes spells at Fulham, Norwich City, Brighton & Hove Albion and England, as well as in the Australian A-League and Qatar.
The 50-year-old therefore had plenty of experiences and anecdotes to reflect upon when he sat down to tell whufc.com about his journey to sporting Claret and Blue...
 
Paul, welcome to West Ham United. How does it feel to be here?
I'm delighted to be here. It's a huge club, and when you look at that squad, you've got some quality, quality players in the building. It's obviously quite a challenging time at the moment, but I feel there are the resources and fan support here to see us through.
What will your role as first-team coach involve?
I'll be supporting Alan and David in every aspect they require, particularly in daily coaching and doing a lot of work around analysis as well.
You've got vast coaching experience in different countries – tell us a little bit about yourself and your career.
It's been a slightly different journey for me! 
I played at lower-league level and then overseas while continuing my education. I did a scholarship in the United States, which was my first taste of going overseas and combining academia with a high level of football. I returned to turn professional in the lower leagues with Carlisle United and Yeovil Town, but then I got an injury at 24 which curtailed my career. 
While I was still playing, I became interested in working with young people, so I got into social work and was out of the game for two years. That gave me the opportunity to develop a lot of skills that transcend into coaching – counselling skills, working with young people, trying to build self-esteem and motivation – which I can take into a sporting arena.
What sort of coach are you? What are your best coaching qualities?
A coach, first and foremost, has to have the knowledge and credibility to deliver, but you're dealing with human beings. A lot of people can have the knowledge, but it's about transmitting that, making the players feel valued and being able to develop relationships which help them reach their fullest potential. It's probably that aspect, really getting into the human being that drives the performance, which is my strongest.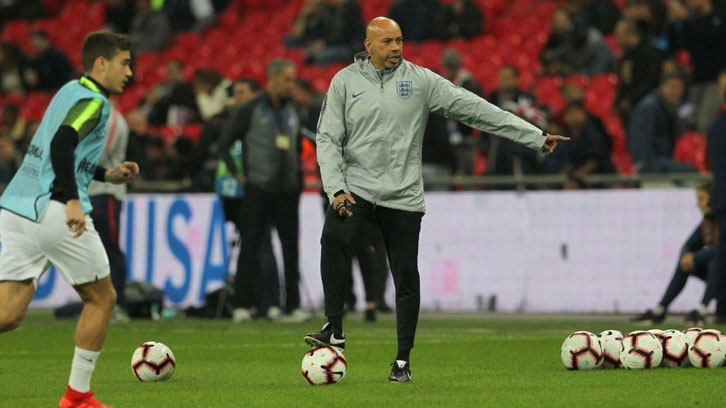 You worked with England, having joined Gareth Southgate's coaching staff and helping your country reach the UEFA Nations League finals. How was that experience for you, and how did you enjoy coaching Declan Rice?
Obviously it was an experience which was phenomenal for me, working with that calibre of player under the guidance of Gareth Southgate and Steve Holland, tremendous man-managers and tacticians. Going into that environment at this particular point in England's history, I was really fortunate to see how they worked and the coaching that they've developed. 
Declan first came into the England squad when I was there, so that was my first contact with him, and it was nice to see a familiar face when I came into the building here.
What are your first impressions of the Club after a few days of getting up to speed?
Firstly, I'm impressed by the general attitude to the situation. There's an energy in the building. I think you could go into a lot of clubs in this situation and feel like there's a bit of negativity, a bit of doubt, but I don't feel any of that here at all.
There are smiling faces, there's positive talk, there's an anticipation for the games that are coming up from staff and players alike, so I think it's a really healthy place to be. That's probably the most exciting thing, just the confidence that I feel around the place right now.
Finally, you were part of the FA's initiative to get more BAME coaches into senior roles - how important is a scheme like that? And do you see yourself as someone who could inspire other coaches with similar backgrounds?
There's a lot written about the disproportionate amount of BAME coaches and BAME employees at different levels of the professional game.
Fortunately for me, I've been given the opportunity to work with some great managers in some great environments [including under Chris Hughton at Norwich and Brighton], and what I do try to do is try and give back through some mentoring I do with some up-and-coming coaches, to share that experience as much as I can with others so that their pathway becomes easier. 
The more success and the more profile you manage to establish, it's really important to feed your knowledge and experience back where you can.