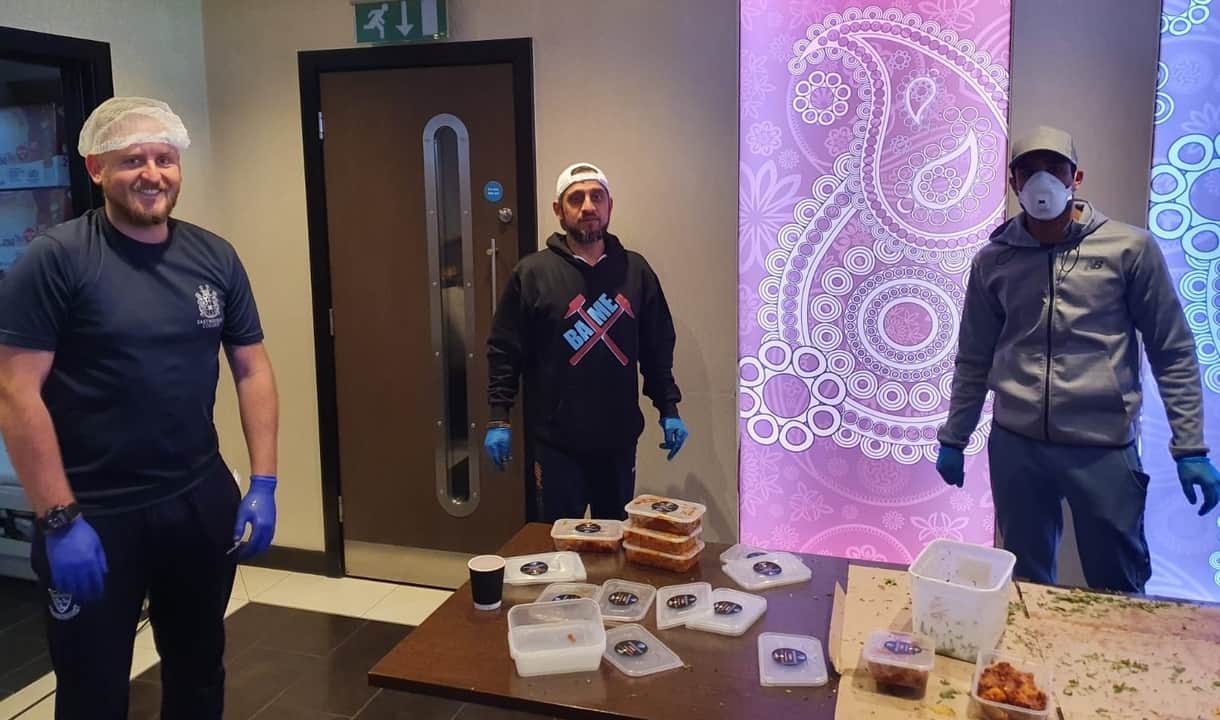 Members of West Ham United's BAME supporters group have been playing a vital role in supporting frontline workers and vulnerable people during the coronavirus (COVID-19) outbreak.
Supporters have been out delivering hot meals to staff at NHS hospitals across London and Essex, as well as to people in need in the local community.
The Hammers fans are part of an effort coordinated by local charity Supporting Humanity, which is delivering up to 2,000 hot food packages made at Leyton's Saffron Kitchen every day to 15 hospitals - including Romford's Queen's Hospital - and 400 vulnerable people unable to leave their homes during this time.
BAME Hammers Vice-Chair Imtiaz Patel said the supporters' group is happy to be able to play its part in supporting the community.
He said: "Myself, my son, and members of the BAME Hammers have been involved in the packing and distributing of the food packages to hospitals and vulnerable people. We just want to help where we can.
"We've been going to hospitals with high dependency units and COVID-19 wards to deliver food containers to staff rooms - we've been going to Romford, Lewisham, Greenwich, the Nightingale Hospital at ExCeL, hospitals across London, care homes and individual's homes too.
"We've had an amazing response. The frontline staff are doing an amazing job – we're grateful for the hard work and hours they're putting in, and it's great to be able to deliver quality, hot food to them.
"It's just a drop in the ocean, but it's good to do our part."
BAME Hammers was created earlier this year as a West Ham United fans group representing Black, Asian and Minority Ethnic supporters, complementing the Club's commitment to place equality, diversity and inclusion at the heart of everything it does.
Click here to find out more about the group and here to donate to Supporting Humanity's cause.