Jarrod Bowen has spoken about the unique circumstances in which the winger, and his West Ham United teammates, find themselves in during the coronavirus (COVID-19) pandemic. 
Signed in January from Hull City, Bowen has made an immediate impact in Claret and Blue, scoring on his home debut against Southampton prior to the suspension of competitive football. 
Speaking to TalkSPORT, the versatile forward opened up on moving to London, signing for West Ham, and keeping busy while in lockdown…
How have you settled into life in London and with West Ham United?
"I got a house after the Southampton game, which was good. It's been a whirlwind start, to be honest. I had the Manchester City game, which got called off because of the weather. We've got this going on now, so it's definitely been a bit of a different start for anyone that has joined a Premier League team."
You featured on the Official Matchday Programme for your home debut against Southampton. Did you feel any pressure for that game?
"I didn't see the programme until after the game, but I knew going into it that fans wanted me to play and we were going into my first home game and we wanted to win. There was a lot of pressure and when the gaffer told me that I was starting, I did have to take a moment to sit down. It was a Premier League fixture and you're making your home debut in front of 60,000 people. It's a bit surreal. 
"I scored quite early on so that made my confidence go up even more, and then I was playing a lot more freely after that. It was an unreal day for me, and then I moved into my house that evening, so a perfect day!"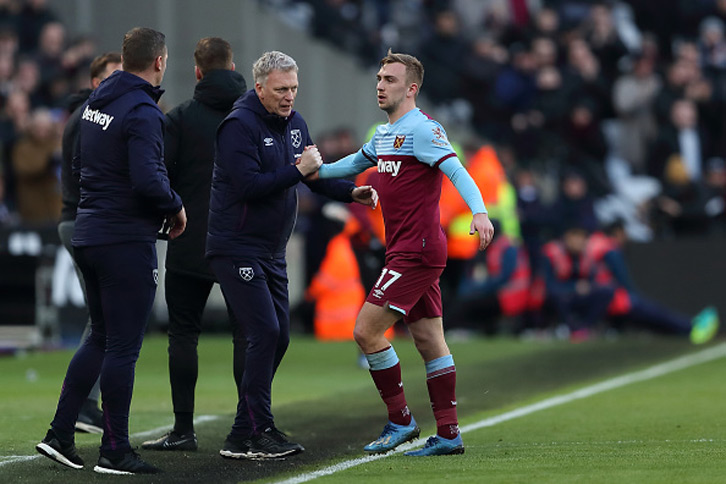 How are you finding working with the manager, David Moyes?
"The gaffer has been great with me. My first two games were Liverpool and Manchester City, and I had just come from the Championship and I had a lot of pressure on me. He managed it well in that he didn't want to throw me straight in at the deep end; if I struggled in those games, I might have lost a bit of confidence. He gave me 20 minutes in those games, which built me up to the Southampton game. I think it worked quite well. He eased me in, and it has paid off."
How does playing in the Premier League differ to playing in the Championship?
"The pace is quicker in the Premier League, and the technical aspect to the game too. You can see why players have played in the Premier League for so many years. You've got to up your levels and be consistent in every game. You've got to work hard, you've got to train well, because you're up against the best. 
"Coming from Hull, I was there for five-and-a-half years. I worked my way up to get to where I was, and now I've joined West Ham I've got to work my way up again to get to the best levels I can get to"
You played with Liverpool's Andy Robertson and Manchester United's Harry Maguire at Hull City too. Are you inspired and motivated by what they've achieved?
"It's massive. Robbo and I used to train against each other all the time. Harry Maguire and I actually sat on the bench together. He wasn't playing too much at Hull in the first six months of our last Premier League season, but you could tell they were both good at the time. 
"They're still only young as well, and they've gone on to do some unbelievable things. Harry has gone to a World Cup semi-final; Robbo has won the Champions League. It's unreal. I want to try and follow in their footsteps."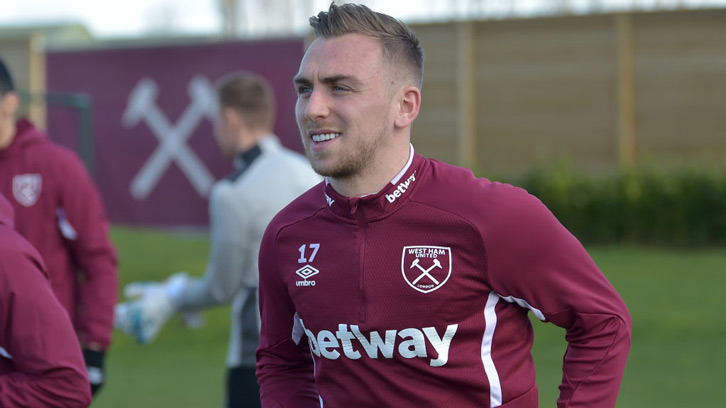 Did moving to West Ham United feel like a natural progression at this stage of your career?
"I felt I had done as much as I could at Hull, and I felt like I had earned this opportunity now. I'm starting down here again and I've got to work my way up with my time here. Hopefully it's a very long time. It's everyone's dream to play in the Premier League and, when a team like West Ham came in for me, it was a no-brainer. 
"Look at the Stadium. When I signed, I went to the Stadium and I looked around and got to take it all in. It's incredible. Making my home debut, coming out in front of all those people. That's when it hit me. That was what I dreamed of. I wouldn't change it for the world." 
What are you missing the most about football during the government-imposed lockdown?
"I think the worst thing is not going in and seeing the lads, and having banter with them, and being in that routine of getting up, driving to training, doing training. It's missing that routine. 
"I've been outside on the treadmill working out, doing a bit of cleaning, walking the dog and then been playing my PlayStation, because my mates have been off work as well. After work-outs, you're finding things to do to kill the time."