Declan Rice says West Ham United are rising to the demands of manager Manuel Pellegrini in every game they play these days.
The Hammers made it six games unbeaten and four clean sheets in a row in all competitions with a 2-0 Premier League win over Manchester United at London Stadium on Sunday.
And the England midfielder insists the manager will not allow the Irons' levels to drop as they continue their quest for a top-six finish and a return to European football…
Dec, does it say a lot about how far we have come that beating Manchester United at home was not a surprise?
"Yeah it does. A couple of years back, a lot of fans would have thought 'Man United are in town so it'll be a really tough game' but that's changed now. We're such a good team, defending and going forward, collectively we're so, so good, and every big team that comes here knows they're in for a game and we showed that again and got the three points that was needed."
We won the big moments, didn't we, scoring at important times, defending solidly and with Lukasz Fabianski making vital saves from Harry Maguire and Scott McTominay?
"Lukasz kept us in it from that Maguire shot as, if that goes in, it's a totally different game. We took our chances, like you said, and created some great attacking movements like the manager is always on to us to do. Like I said, we worked so hard from back to front and it was a deserved three points."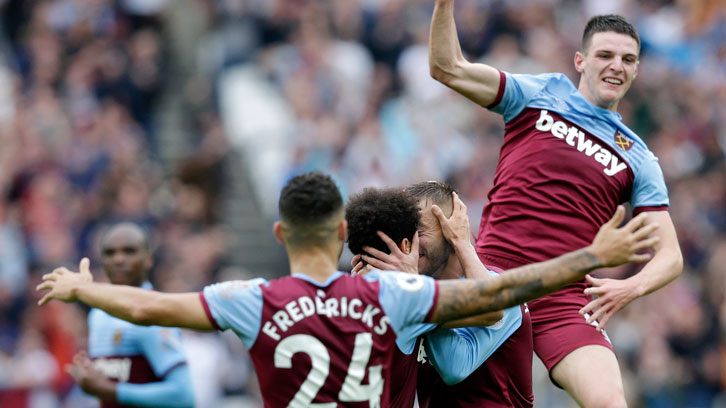 Yarmo is so good in those positions, isn't he?
"He's top. The technique he has got on him is really special. In training, sometimes the lads say 'Wow' as they've never seen anything like it. His left foot is beautiful so I'm buzzing that he has got another goal."
Talking of beautiful left feet, what about that free-kick from Cress?
"I'm buzzing for him too. I said to him after he curled the first one over the crossbar: 'Calm down and have another go!' and he's put it in the top bins. He's got one of the best left feet I've ever seen. The way he crosses it is so precise and so calm, and to put that in the top bins, the stadium erupted and I couldn't be happier for Cress."
That's six unbeaten and four clean sheets in a row in all competitions, so what has our mentality got to be going forward?
"Drive on and keeping winning games. That's our third Premier League clean sheet in a row and we're into the top four, so it's all looking positive at the moment. West Ham fans can go home with smiles on their faces and looking forward to us playing every week as us, as players, are looking forward to playing every week and at the moment we feel we are unbeatable. We need to keep it up."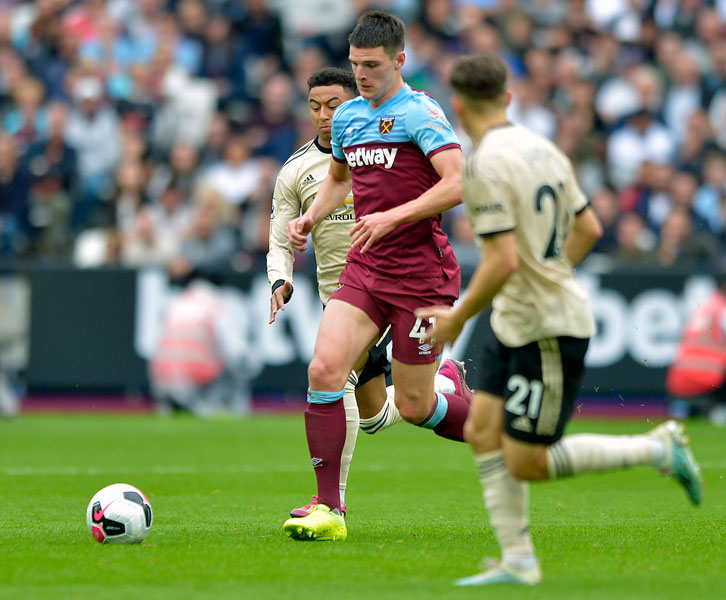 What's the biggest reason behind us finding the consistency the manager demanded?
"I don't know, to be honest. Last season, as I said after the game at Aston Villa on Monday night, we might have lost that game as we always started slow in the second half last year. That mentality not to concede is there. When was the last time we kept three clean sheets in a row? As a West Ham player, I know that never really happens, so that's a massive bonus. We're working so, so hard from back to front and every time we step out on that pitch the manager is giving us the belief we can win."
We've got a big week ahead, with a Carabao Cup third-round tie at Oxford United on Wednesday night followed by a Premier League visit to AFC Bournemouth, so it's important we don't let our levels drop…
"One hundred per cent. The manager will on top of us. We're in on Sunday and we'll have no days off. We'll be working hard and hopefully we can beat Oxford in the cup and progress, then it's onto the big one at Bournemouth as they're just one point behind and will want to be in the European spots as well."