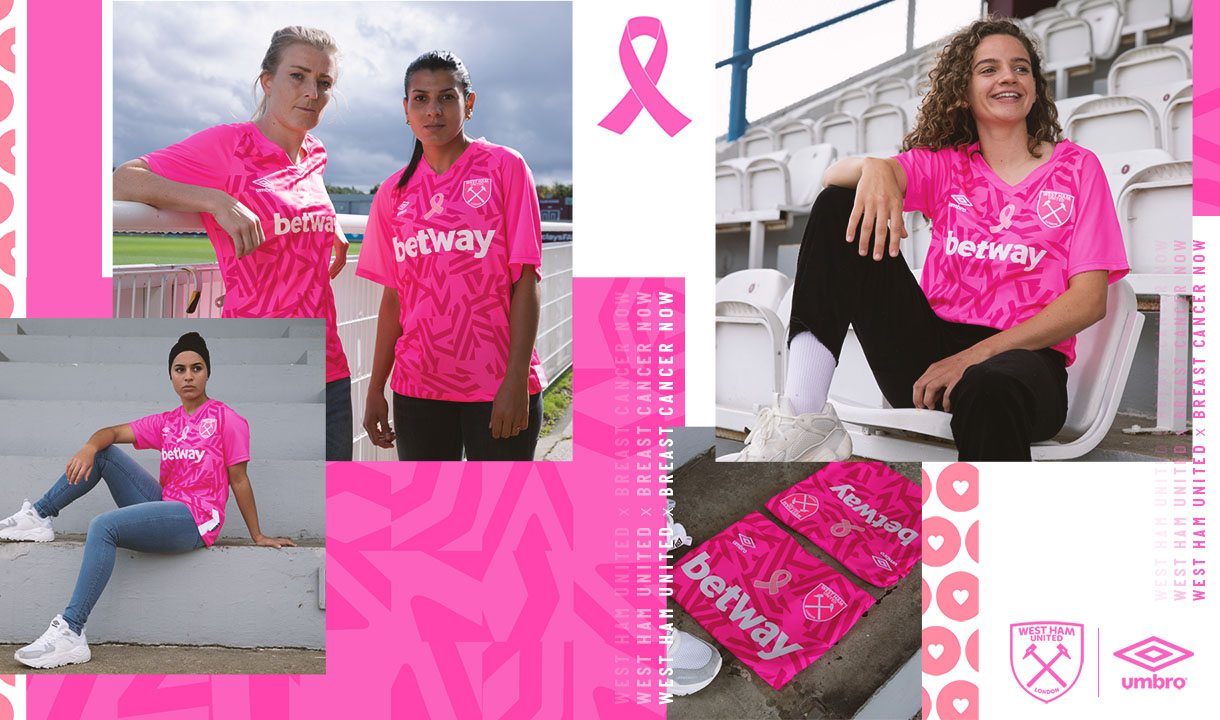 Throughout the month of October, West Ham United women's team and Breast Cancer Now worked closely together to highlight the issues and symptoms of Breast Cancer and raise vital funds for research.
The partnership began at the start of October with the launch of a limited-edition pink shirt, which was worn by the team for the matches against Brighton & Hove Albion, Tottenham Hotspur and Chelsea – bucket collections also took place at each of the aforementioned fixtures.
The shirts sold out in record time with the loyal West Ham fan base showing their superb support for the initiative - and now signed, match-worn shirts are available at auction online, with all funds, once again, going towards Breast Cancer Now.
A sum of £17,500 has been raised so far, while the culmination of the initiative will see even more raised with the launch of the auction.
Both organisations have worked, to not only raise funds, but to also make people aware of the importance of checking for the signs and symptoms.
Every day, the West Ham women Twitter account has acted as an education tool by providing a different fact on the condition, midfielder Kate Longhurst and Spire Medical Centre demonstrated the process of checking signs and symptoms, while the squad were also visited by Stella Maher, a Breast Cancer survivor, who gave an inspirational talk on how the disease affected her.
The various social media campaigns have seen over 600,000 impressions on Twitter, meaning the information has been shared far and wide.
West Ham United's women's Managing Director Jack Sullivan said: "The aim when we launched this campaign was to raise vital awareness of Breast Cancer as a condition and to use our privileged position as a professional football club to contribute vital funds towards their continued research efforts.
"I believe that if we have impacted one person and helped them identify the signs for Breast Cancer then the campaign has been worthwhile.
"The support has been unwavering so far and any bids for the signed, match-worn shirts - big or small - would be greatly appreciated as we look to end this year's support for an incredible cause in style."

Visit the auction here.