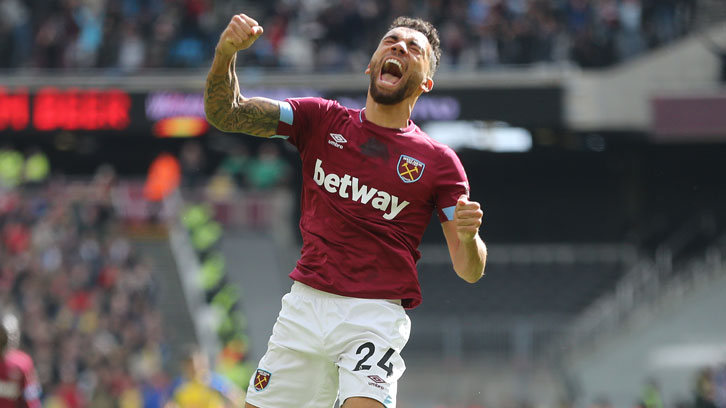 Ryan Fredericks was one of nine first-team players who joined West Ham United in the summer of 2018, signing from Championship Play-Off final winners Fulham. The speedy right-back helped West Ham United finish in the top half of the Premier League table for the first time in four years in his debut top-flight season, and was in fine form in the closing weeks of the campaign.
2018/19 Statistics
Appearances: 18
Minutes played: 1,309
Goals: 2
Assists: 1
Did you know?
Ryan Fredericks has played for five different London clubs during his career, starting out at Tottenham Hotspur, before being loaned to Brentford and Millwall. After three seasons with Fulham, he joined West Ham United in July 2018.
​
2018/19 in his own words…
Sum up the 2018/19 season in three words!
Promising. Inconsistent. Potential.
What was your favourite memory of the campaign?
Beating Spurs at their new stadium, of course. I might have played for Tottenham, but I'm a West Ham player and that was definitely the best moment for the team this season!
What was your best personal moment?
My first goal in the Premier League, against Southampton at London Stadium at the start of May. As you could see after I scored, it was such an amazing, unexpected moment that I didn't know how to celebrate. I just ran around!
Who was your Hammer of the Year?
Declan Rice. Dec has been brilliant. It's hard to believe he's only 20 and has still got his whole career in front of him. We're good mates, but that doesn't take anything away from just how good he has been for us this season. He reads the game so well, is always in the right place to protect the defence, knows when to make his tackles and he can pass the ball too. He's been outstanding.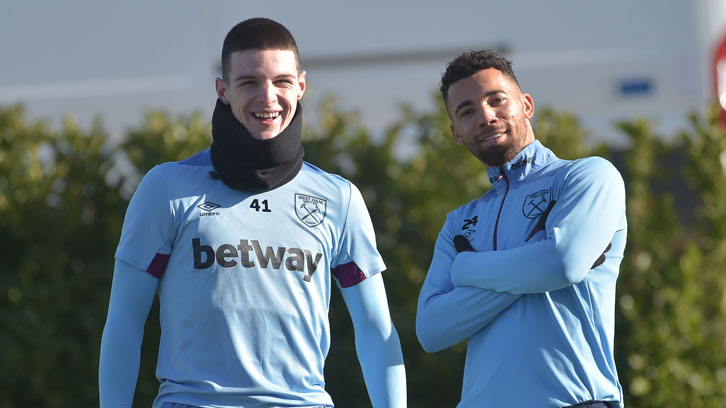 Who scored our Goal of the Season?
Felipe Anderson's goal against Crystal Palace was brilliant, when he took a touch and curled it top bins! Obviously, my goal against Macclesfield was a close second...!
Who was the best player in the Premier League this season?
Raheem Sterling. He's been absolutely fantastic for Manchester City this season and is showing exactly why everyone thought so much of him when he was a teenager at QPR. Every time he plays, he looks like he's going to score or create a goal of two.