First Team
Pellegrini: Home form, Everton and the battle for seventh
West Ham United manager Manuel Pellegrini met with members of the media at a press conference on Thursday ahead of this weekend's Premier League match with Everton. 
The boss discussed his side's home form, Declan Rice's England debut, and how his side will fare in the quest for European football…
Everton will be a tricky test in our fight for seventh
I remember we beat Everton 3-1 for my first Premier League win as West Ham United manager, but that game was a long time ago now. We were starting to recover from a very bad start to the season, and now we need to play here at home against a team who is two points behind us. 
Everton are trying to grow as a club, and I think they have a good method of managing the club. At the moment, they are a similar club to us.
It will be a very difficult game. I'm absolutely sure we will need to play a very good game, concentrate in defence and try to win three points more if we want to continue to try to fight for that European spot next season.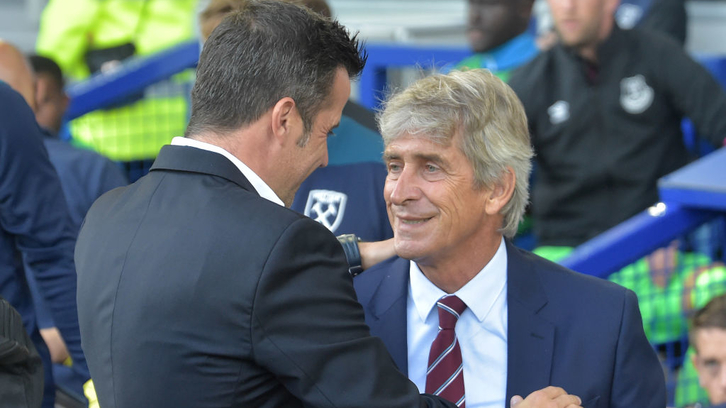 That fight for seventh will be a tight battle. It will be between four or five teams until the last game. That's why it is so important to try to continue playing the way we are at home.
Winning games is always what matters
Our last match before the international break – the 4-3 win at home to Huddersfield Town – was a strange game, and I do not think we can play in that way at home. We had a strong reaction and we have analysed why we made those mistakes. 
If you asked me if I would prefer to play very well and lose the game, or prefer to play bad and win the game, I'd always prefer to win. If you win, it's because you did more good things than bad things. 
Rice must now continue working hard to improve
I was not surprised by how well Declan Rice played in his first two England appearances, because I know Declan Rice.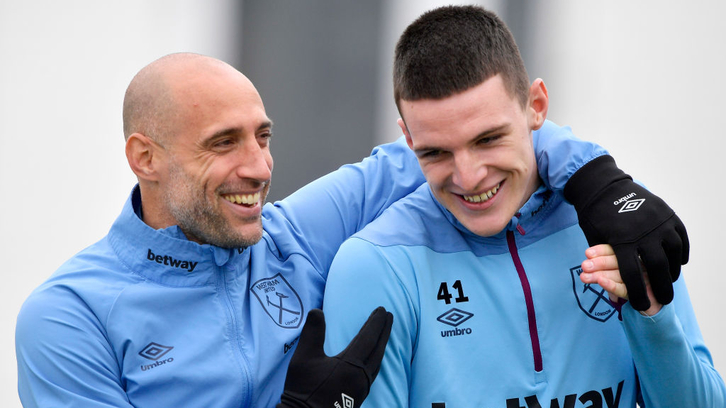 I've said before that he is a player who is very young – at 20-years-old – but his mind is of a full adult player. He never feels pressure playing for West Ham or for England. I was absolutely sure that his performance would be exactly the same for both. He is a top player.
Now, I think he must continue doing exactly what he has been doing. He must work in the same way and have the same mentality. He must improve, which is why he is always listening and learning. He will keep improving. 
We must keep trying to add points at home
We have improved at home in the second part of the season. We lost some important points at home, especially at the beginning of the season, but we must continue trying to add points when we play here at home. 
After that, if we win our next three home games, it may be a successful season. I think, when the team plays well and the fans enjoy the game, everyone is thinking about us winning the game.
Racist behaviour must receive a very hard punishment 
This weekend will see West Ham United support the Premier League's new No Room for Racism campaign. 
My belief, when this sort of behaviour happens in football stadiums, is that the media must not give it so much importance, and the punishment must be very hard. If you have a good punishment, then it is difficult to repeat. 
If we are always talking in the media about three or four stupid people, or ten or twenty, then you make a huge problem. I don't' think in all stadiums, or all teams, it happens the same. The time it happens though, the punishment must be very, very hard.