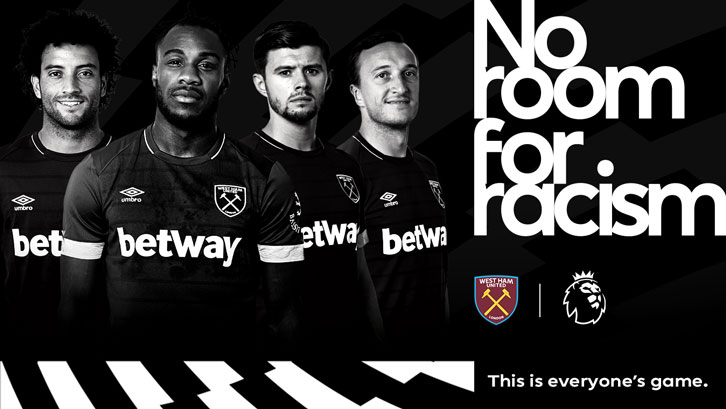 West Ham United will be supporting the Premier League's new No Room for Racism campaign and celebrate the invaluable work done by Kick It Out over the past 25 years to rid football of discrimination.
Launched on Monday, No Room for Racism demonstrates the Premier League and its member clubs' continued commitment to equality and diversity and uses the power and popularity of the league to oppose racism in football.
The 2019 No Room for Racism campaign, which kicks-off today and will run until Monday 8 April, will make clear that racism is not acceptable in our competition or the wider sport. It will also celebrate diversity across the Premier League and our clubs, and recognise the significant contribution made by Kick It Out in tackling discrimination since they were formed 25 years ago.  
West Ham are backing both No Room for Racism and Kick It Out as part of the Club's wider commitment to equality, inclusion and diversity in everything we do.
The campaigns' anti-racism messaging will be evident across the Club's digital and social media channels, while you can read more about West Ham. United in Saturday's Official Programme for the Premier League fixture with Everton.
London Stadium will be branded for the game, too, with No Room for Racism handshake boards and flags, while the match balls will also be adorned by the campaign logo.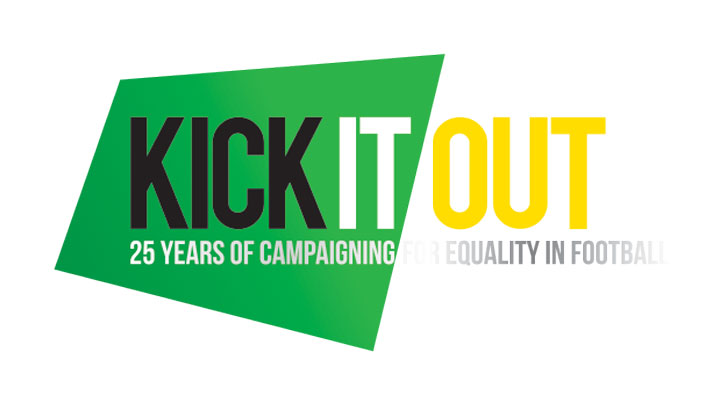 Kick It Out will also be heavily represented, with both captains wearing armbands and carrying pennants with the charity's branding.  
In February, West Ham joined the 19 other Premier League clubs in discussions aimed at enhancing the range of programmes currently run to promote inclusion and diversity across football.  
All clubs agreed that, while good work has been undertaken, more needs to be done to ensure BAME fans and players are supported. Clubs also backed plans to further improve career pathways to encourage more people from different backgrounds to take up coaching, refereeing and administrative roles in the sport. 
The No Room for Racism campaign sits within the Premier League's general inclusion initiative "This is Everyone's Game". It will be accompanied by nationwide advertising featuring Premier League players, managers and supporters, and stadia across the country will carry the No Room for Racism banner.  
The initiative will also be visible at Premier League Academy matches and other national events during this time, including the Premier League Kicks Cup, which takes place on Monday 8 April.  
West Ham United supports Kick It Out and football's other bodies in working together to make football a truly welcoming sport.
This includes ensuring that offences can be readily reported and that all available sanctions are used to deter offending and to punish those found guilty of racism.
If you witness racist behaviour at a match or around a stadium, please report it to the police or a steward, call or text 07860 404069 in the strictest confidence or use the Kick It Out reporting app or website here.