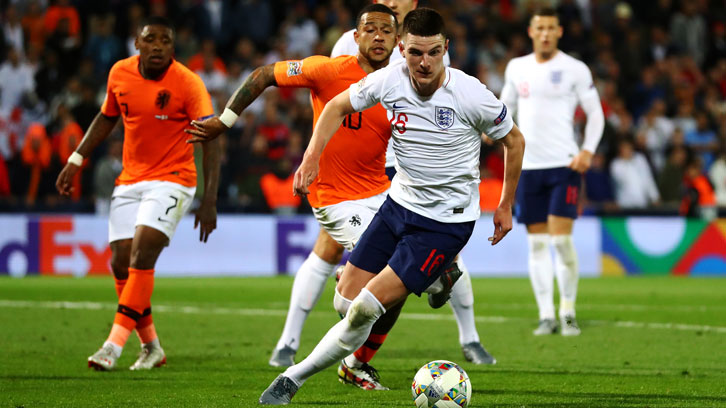 Alvin Martin reached the pinnacle of life as an England footballer 33 years ago today, when he appeared for the Three Lions at the 1986 FIFA World Cup finals.
The West Ham United centre-back did not waste the opportunity, either, forming an unbreakable partnership with Terry Butcher as Bobby Robson's side defeated Paraguay 3-0 at the Azteca Stadium in Mexico City.
Three decades on, Martin has backed another Hammer, Declan Rice, to overcome the disappointment he felt at the recent UEFA Nations League and make his own positive mark for England at a major tournament.
Declan will know that, over the next couple of seasons, he will continue to improve for West Ham and Manuel Pellegrini

Alvin Martin
"When I first went into the international squad back in 1981, I found it so different to what I was used to," Martin began, reflecting on his England debut as a wide-eyed 22-year-old against Brazil at Wembley.
"Declan already has some experience of that, having played for the Republic of Ireland in friendlies but with England, he's joined a set-up which is so upbeat.
"Gareth Southgate is a young manager, the players connect with him and there is a feel-good factor around the place.
"When I was first picked for England, Ron Greenwood was the manager and I had so much respect for him, it made is easier.
"What I found more difficult was translating what I was doing for West Ham to when I played for England. For instance, you would play for England and players would come and get the ball off you – Ray Wilkins, Bryan Robson, Glenn Hoddle.
"What I felt I should have been doing – and what I did do when I played for West Ham, was to say, 'Go away, I can do that and you can have the ball further up the pitch'. In other words, it was fitting into a team structure but trying to be more authoritative, without over-stepping the mark.
"I thought Declan got the balance exactly right [in his opening appearances for England] between showing what he could do but also absolutely helped the function of the team."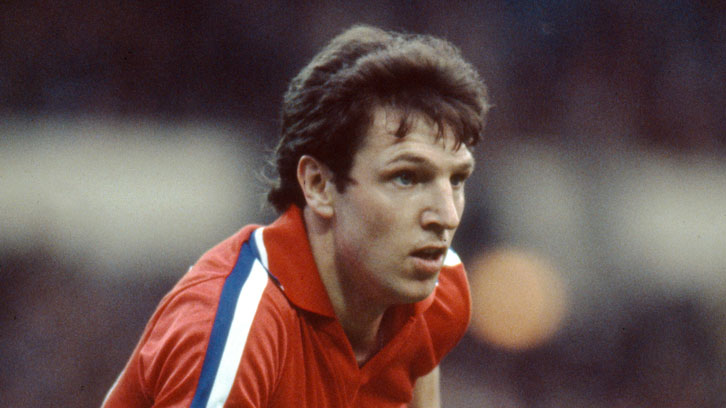 Rice was almost perfect in possession in each of his first three England games, but some criticism was levelled at him and his fellow midfielders for not rotating quickly enough in the Nations League semi-final defeat by the Netherlands.
Martin feels the 20-year-old will improve that area of his game, and others, with every game he plays.
"There are players who can play that defensive midfield role who can get away with it without taking responsibility, not being prepared to receive a ball which has a risk involved," he observed. "What I like is Declan's honesty. He plays the game with integrity in that respect, always making himself available even when he knows he is putting himself in a risky situation.
"The big thing going forward is what, while everything is going so well for him in that role, he needs to make sure he continues to improve because he is still young and potentially there is so much more there for him.
"He has to make sure he doesn't take his foot off the pedal, that he goes in every day wanting to improve.
"Now the sky is the limit for him. Declan will know that, over the next couple of seasons, he will continue to improve for West Ham and Manuel Pellegrini. He's a good fit for the club. He's in a comfortable place and it's a sign that West Ham are on the right track."