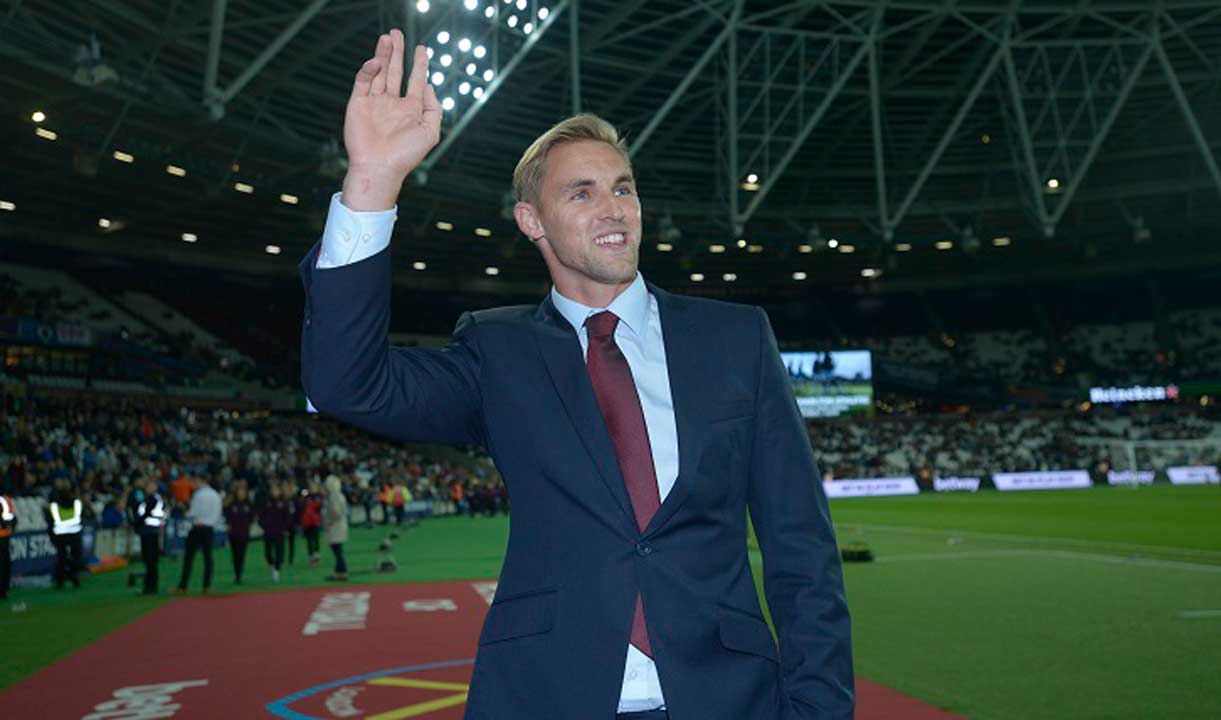 Jack Collison admits that stepping down from his role as an Academy coach at West Ham United is one of the toughest decisions he has had to make in his entire career.
The 30-year-old former midfielder, who progressed through the youth ranks and made 121 first team appearances between 2008 and 2014, before returning two years ago to coach the Under-16s, is departing to take up a unique opportunity overseas that will give his young family the chance to experience a new lifestyle and culture.
His role will be filled by another homegrown Hammer – Kevin Keen – who played an influential part in Collison's progress as a young player here more than 10 years ago, and the former Welsh international is both sad and excited to be heading to pastures new, revealing that he still dreams of one day leading the Hammers out at London Stadium.
"It's certainly mixed emotions," he says. "I think everyone is aware of how closely I hold West Ham to my heart. I've often spoken about being a part of that special West Ham family, and I've felt it even more since coming back as a coach in the last two years.
"I've been able to interact with the fans more than I was ever able to as a player – from doing the ambassadorial work, meeting people in the Club London lounges on a matchday, getting to know the families of the boys in the Academy, and really getting a feel for what the club means to so many people.
"For me to step away from an incredible role and a big job, it had to be something special and unique. An opportunity has come up overseas that will give me the chance to discover a completely different culture, and a chance to give my family a new and exciting life experience at the same time.
I've often spoken about being a part of that special West Ham family, and I've felt it even more since coming back as a coach in the last two years.

Jack Collison
"Obviously I am sad to be leaving – it has been one of the toughest decisions I've ever had to make - but at the same time I'm really excited to be going to try something completely new. In coaching terms, I am still very young and in the early part of my journey, and I am a firm believer in gaining as much experience of different backgrounds, different cultures and different sporting environments in order to increase my knowledge and skill as a coach.
"I was lucky enough as a player to get to the very top, and now as a coach I want to be as well-rounded and get as many experiences as I can, because I have high aspirations to reach the top of this profession. I still dream of one day managing West Ham United at London Stadium. I know that is a long way off, but it is important to me that I go out, earn my stripes and try to accomplish as much as I can."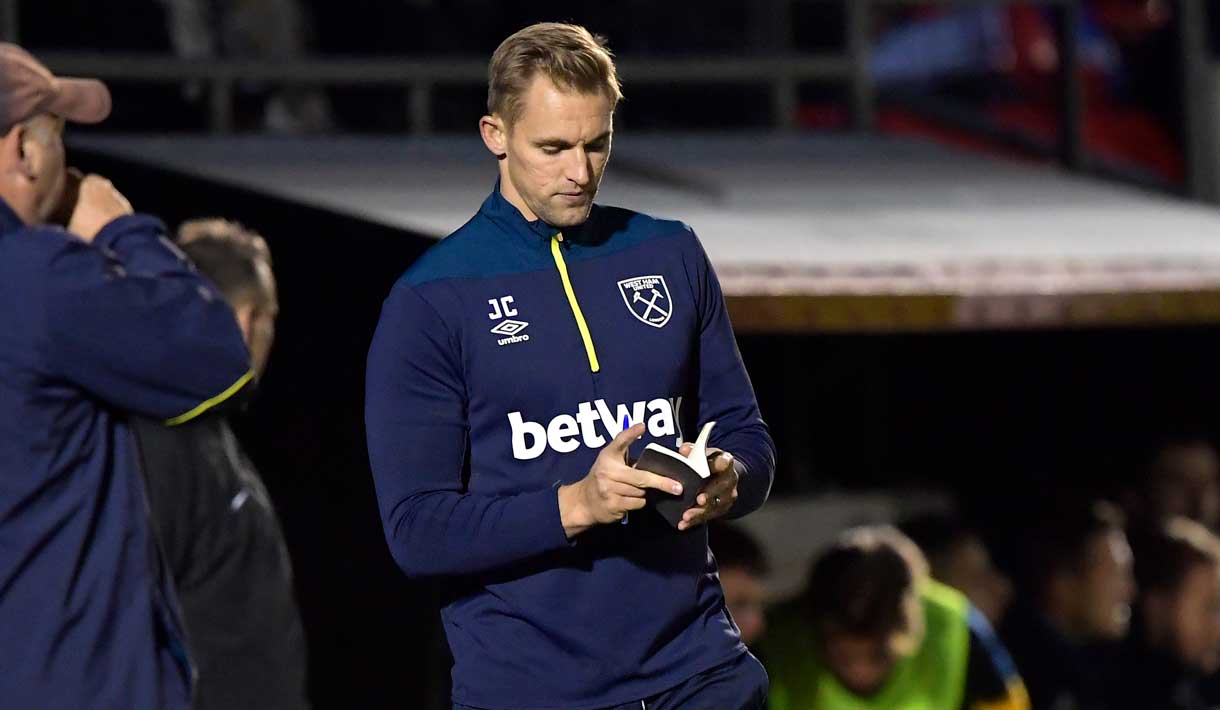 Much has been accomplished already in his two years spent coaching within the Academy. After overseeing the development of the Under-14 and Under-16 groups upon his appointment in July 2017, the popular and respected Collison last year stepped up to leading the Under-18 squad alongside Mark Phillips, as the Academy went on to enjoy a hugely successful and memorable campaign.
"It's been incredible to be a part of it," says Jack. "I'm obviously very thankful, first to Terry Westley for bringing me back to the club, and also to Mark Noble for the part he played in that. I was so excited to return and be a part of West Ham again, and I  remember in my first few weeks I was just blown away by the quality of the players I worked with.
"To have the opportunity to work with these boys over the last two years has been great. Most of them I have followed from their journey from Under-16s, then took them forward into the Under-18s. To see them grow and develop as individuals has made me extremely proud, and I have loved having the opportunity to help them progress.
"It has certainly benefited me, and helped cement the belief in my mind that coaching is the pathway I want to continue on. A big part of that is thanks to working with these boys and being attached to the club during what has been a golden last couple of years for the Academy, in terms of seeing lads step up from the Under-23s to make their first team debuts, seeing Declan Rice progress and fly the flag for us with England, the new development at Chadwell Heath.
"It certainly feels that I am leaving the Academy in a real good place, and while that has made my decision harder, it also means I can step away knowing that the good work is going to continue. The Academy is in a fantastic position and, just as importantly, in great hands. 
"I'm delighted that Kevin Keen is coming back to the club, and I know he will do a fantastic job with the Under-18s. Kev played a vital role in my career – he had me in the reserves as a young player and really helped me make that transition from promising youngster to first team regular. We sort of made that journey at the same time – he then became first team coach – and if I'm totally honest Kev is probably one of the best I've ever worked with.
"I couldn't be leaving the Under-18s to anyone better, and it is great opportunity for the young lads to learn from someone who has vast experience, someone who knows the club inside out, and someone who I personally have sought the advice of many times since finishing playing and becoming a coach.
"I'm also very thankful to Academy Manager Ricky Martin, who went above and beyond in dealing with my situation. He has helped to ensure that I leave on really good terms, and wherever I am in the world, I will be keeping a close eye on the fortunes of the club and, in particular, the Academy. West Ham United will always be a part of my life. That will never change."