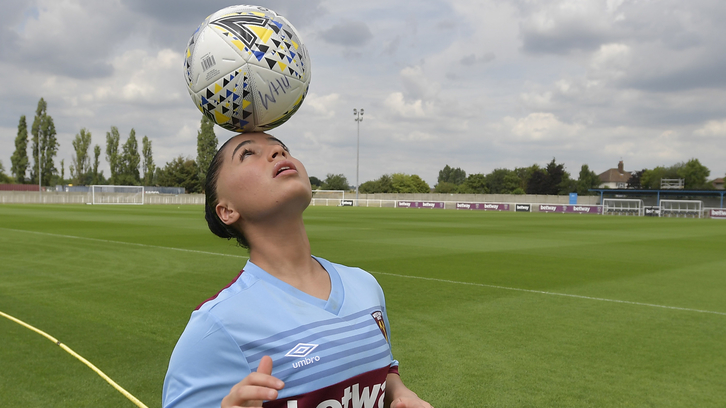 For new West Ham United women's signing Jacynta Galabadaarachchi, pressure is no issue. 
The 18-year-old – who moved to Matt Beard's Irons from Perth Glory on Friday – is widely regarded as one of the best young female footballers in the game and is set to continue developing her potential at Rush Green Stadium this season. 
Such expectations could bother a teenager but not Galabadaarachchi, who believes she shows her best football when feeling any pressure – including the pressure that is self-imposed. 
"I feel a little bit of pressure but when I'm under pressure is when I play the best," the attacker told whufc.com. "I like pressure. I like it when people expect a lot of me. 
"I put a lot of pressure on myself as well, but I play well like that."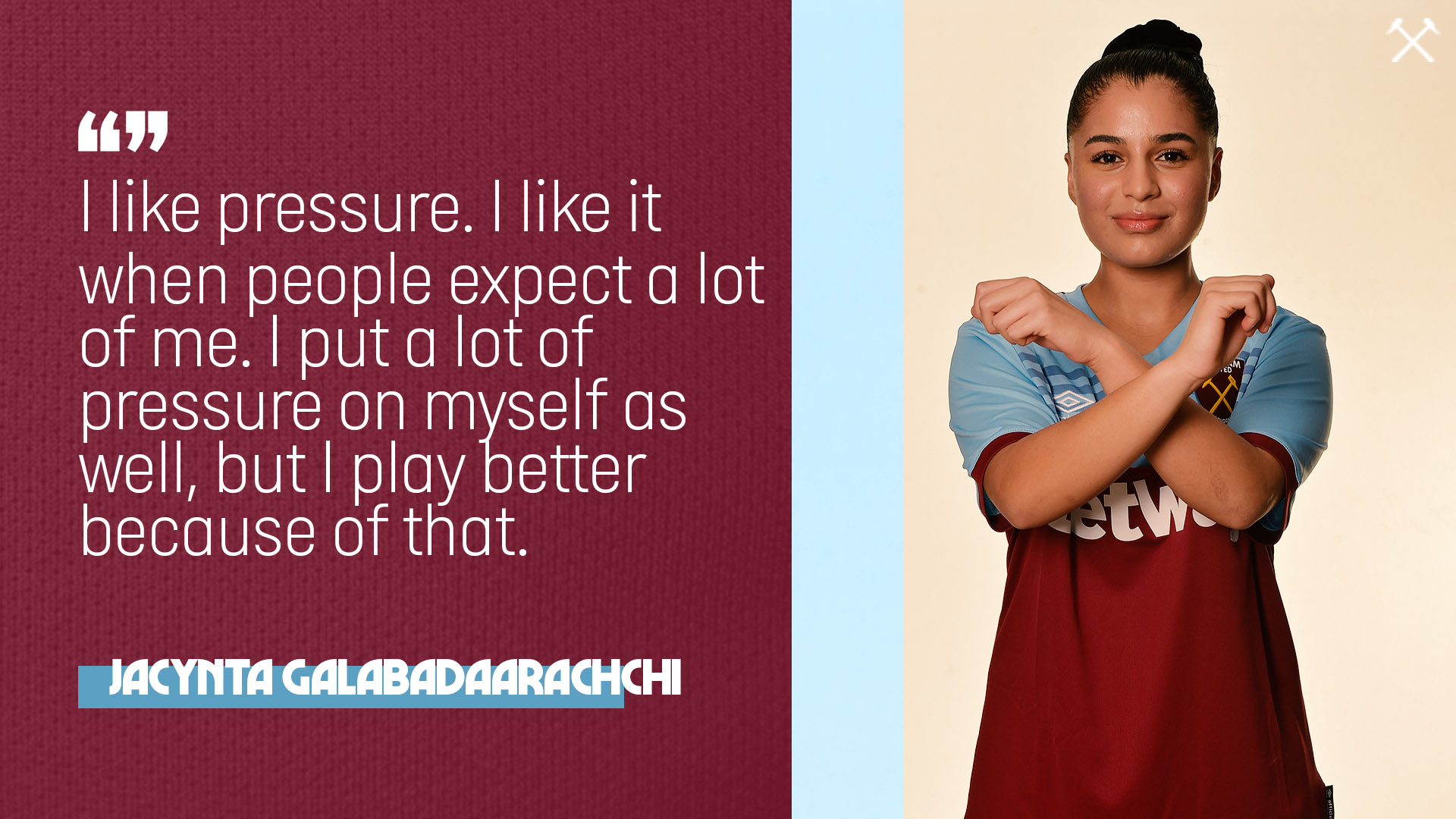 Conversations with head coach Beard have only helped to encourage that mentality for Galabadaarachchi. The Australian is an explosive, pacey attacker, and will provide a dangerous option for the Irons anywhere in the front-line this season. 
Galabadaarachchi says Beard has pushed her to continue playing her football in her dynamic, confident fashion.
She continued: "It's super exciting to be working with Matt Beard. When I had a phone call with him, as I was joining, I liked what he said and how he was planning on coaching both myself and the entire team.
"He told he really enjoys my playing style, which is dribbling and being explosive, and that I like to take -on defenders and use my speed.  He said he wanted to utilise that really well. I like his philosophies and I like everything about him."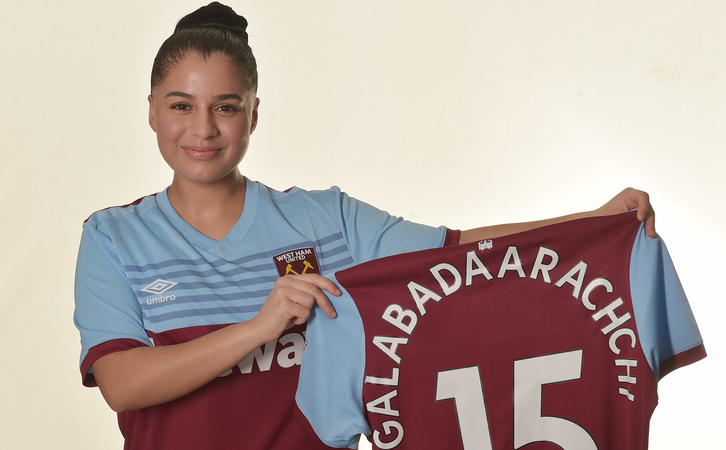 Galabadaarachchi was delighted to find out that West Ham United women share the same training facilities as Manuel Pellegrini's men's team and believes the club's stance on giving both sides an equal chance at success is a fantastic initiative by the Irons. 
"It's been a long time coming for women's players to get treated similar to men," she added. "The Barclays WSL is full-time, so women's players do just as much training now too. I think women's football is growing and things like the World Cup has really opened that up.
"It's wonderful to walk into West Ham and see that the men and women are working so closely, and everything is so similar. You can see that from when you step in. The facilities here are just amazing."