West Ham United women head coach Matt Beard speaks for everyone involved with the side when he says the team cannot wait for the 2019/20 campaign to begin. 
Beard and his West Ham side reported back for the first day of pre-season training on Thursday and put in the hard work on the training fields, participating in a lengthy session under the baking sun. 
As players and coaches embraced and chatted after the off-season break, the excitement for the new season was evident, and Beard is anticipating a strong campaign for his side. 
"It's been a good start," Beard told whufc.com. "We set the tempo early and the first couple of days are about setting the benchmark, fitness-wise. 
"We've got Dri (Adriana Leon) and Cho (So-hyun) still to come back after their World Cup breaks. For me, the next week is about hammering home those fundamentals and what we're going to be about this year. 
"It's great to get everyone back for the first day and we're really excited for the new season."
It's great to get everyone back for the first day and we're really excited for the new season.

Matt Beard
West Ham United's first season as a fully professional female outfit ended with a decent seventh-place finish in the Women's Super League, while the Irons also reached the SSE Women's FA Cup Final at Wembley Stadium. 
According to the West Ham head coach, this year's top-flight will be even more competitive, but Beard is confident his side can go even better.
He continued: "After the experience of last year, our aim is to finish as high up the league table as we can. We feel we've got the depth within the squad, which is something we struggled with a bit last year.  I'm really excited about what we can bring to the table this year.
 "It's going to be the most competitive FA Barclays WSL ever, in my opinion, with the two teams that have come up and the quality that each team possesses. It's important that we keep with that and we have aspirations to do well this year."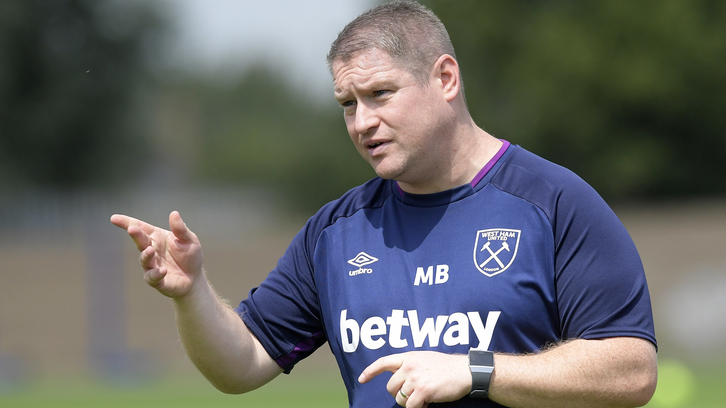 Having got his team working hard on their first day back, Beard says the most important thing is that his side continues to enjoy training and playing football. 
With one of the best team spirits the experienced manager has ever seen held by this group of players, Beard believes his side have all the attributes needed for success.
"The girls have that togetherness," he added.  "Yes, we're here to work and we're here to win things but we've got to have a good team spirit and we've got to enjoy ourselves. 
"I think, first and foremost, if you've got players that are happy then you're going to get the best out of them. Going forward, what the girls created last year, that will definitely live on."