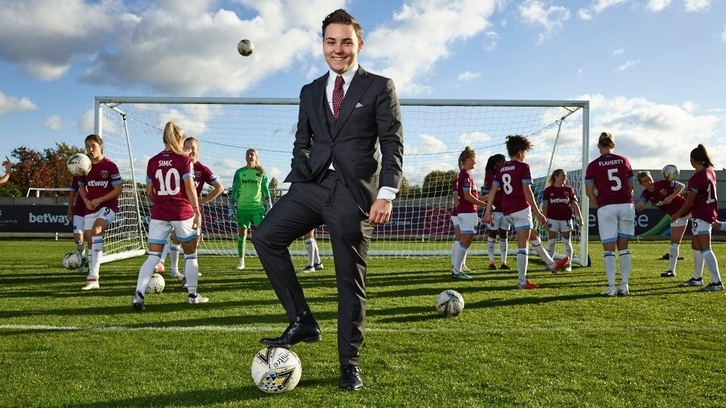 The tenth and final episode of Britain's Youngest Football Boss, featuring West Ham United women's trip to Wembley Stadium for the SSE Women's FA Cup Final, is now available on BBC iPlayer! 
As the season approaches its climax, Matt Beard and his Irons prepare for the opportunity of a lifetime as they get set to take on Manchester City in the Cup Final.
The latest instalment offers a behind-the-scenes view of the rollercoaster of emotions that the team, and Managing Director Jack Sullivan, went through at Wembley Stadium and into the final days of the 2018/19 season.
The last episode also takes a look at the final summer preparations with the likes of Adriana Leon, Ria Percival and Cho So-hyun getting ready for the 2019 Women's World Cup in France.
Check out the full episode on BBC iPlayer here!