Declan Rice joined skipper Mark Noble to hail a 'special moment' for West Ham United, as the 19 year-old's first Hammers goal sealed a 1-0 win against Arsenal. 
Rice, whose man-of-the-match display and 48th minute goal came before a record London Stadium attendance of 59,946, said after the game: "To score my first goal for the club - I can't put it into words - it was a special moment." 
Rice, who recently signed a long term contract to stay at West Ham United for another five years, received praise from Noble after the game. 
"I'm buzzing for this young man to score his first goal. 
"We've been on him at training to shoot more. His finish was fantastic and you could see the joy on his face.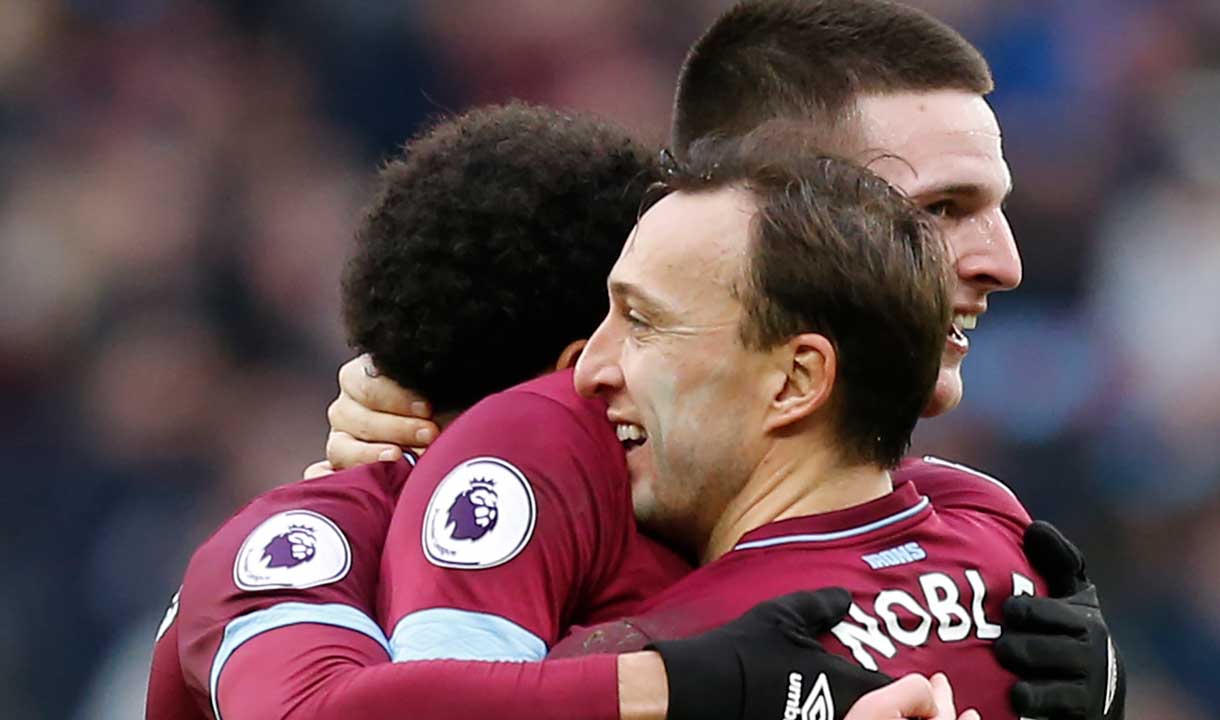 Noble, continued: "You could see not only from the players and also to hear from the fans how happy they are." 
Noble, who partnered Rice in the heart of midfield for the memorable win, added: "It's been a special six months from Declan -he just signed a long term contract, and he scored the only goal in a win against Arsenal. I'll be surprised if he sleeps tonight."
"We have played together a lot and I believe he is a special talent. He works hard and he is on the training field every day trying to improve. To any young players around the country, if they want a young player to look up to - Declan is your man. 
Rice was happy to return the praise, adding: "I can't speak about Mark highly enough. Ever since I came into the first team three years ago he has looked after me, every day in training he has helped me out. We have a special bond."