Manuel Pellegrini said Declan Rice's matchwinning performance against Arsenal on Saturday was yet more proof of the youngster's rapid progress with the Hammers.
Two days short of his 20th birthday, Rice opened his West Ham United goalscoring account with the only goal of the game at London Stadium, giving West Ham their first victory against the Gunners in over 12 years.
The manager has been impressed with how Rice has grown into his central midfield role over the course of the season to date, and was sure that goal would come as he develops his attacking skills.
He explained: "Declan Rice is improving in every game, maybe first of all I decided for him to be a midfielder because he can play as a centre-back too. After that, when he was giving solid performances in that position, we tried to help him play a little bit up. 
"Today you could see he played a lot of balls in front and not back, and he has a good shot, is good technically and is good on aerial duels so I think we are seeing a complete player. He is just 19 years old and I'm sure in the future he will be a top, top player."
Addressing the performance as a whole, Pellegrini was delighted with all aspects of his team's display as they continue to adopt the 'big team mentality' he has pressed home all season.
He continued: "We were balanced in attacking and defending and we didn't allow Arsenal to create chances. We saw that they had many good attackers – Aubameyang, Lacazette, Ramsey, Iwobi, all of them, players who make a difference – but I think they had one chance at the beginning that Lukasz Fabianski saved.
"The second thing I was pleased with was that we played with the mentality of a big team. From the first minute we tried to score, so I'm happy for that.
"You have to work in the week the same way you play on a Saturday. You can't think you're playing Arsenal so you have to play with all your team defending, and then the next week you're playing the teams who are not so big and you work a different way.
"We always work in the week the same way, we always try to play the same way. Of course with some characteristics and tactical things for the other team, but the principle for us is to improve in the way we play."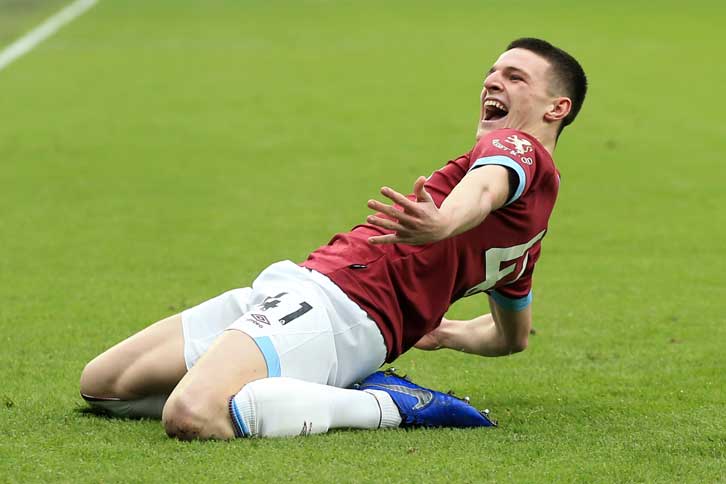 Samir Nasri made an encouraging Premier League debut too, lessening a headache Pellegrini had in the midfield area.
He added: Samir Nasri gave a very good performance. The pass he gave to Declan Rice is a pass that gives him no problem to shoot.
"He kept with the pace [of the game] for the 65 minutes. I think he could have continued, but I didn't want to take the risk.
"He gave us what we need as a team, because in that position, with Lanzini's injury, Yarmolenko's injury, we needed him. I was sure that if Samir wanted to be the player he was before he would do it."
Pellegrini concluded by saying it will be a case of 'wait and see' on Marko Arnautovic's future this transfer window.
"We will see what will happen in the next days with Marko," he said. "It's an issue that the club must see what's best for the club, the player and everyone. I hope the best position for everyone will be taken.
"I've been in the situation a lot of times, I've been a manager for 30 years, but we will be calm about it because there is nothing 100% sure. We will see how it develops in the next days."