First Team
Pellegrini: Liverpool, Crystal Palace and respect for Roy Hodgson
Manuel Pellegrini spoke to the media ahead of his West Ham United team's Premier League trip to Crystal Palace on Saturday afternoon.
Pellegrini said his Hammers will be looking to build on an encouraging draw with Liverpool, while also condemning the abuse Mohamed Salah received during the same fixture. 
The manager also shared his respect for Billy Bonds and Roy Hodgson during his pre-match press conference...
Our Liverpool performance set the standard
When I reflect on Monday's 1-1 Premier League draw at London Stadium, I was pleased with the way we defended against a team like Liverpool who have decisive players in attacking and always score a lot of goals.
The could not create one clear chance except for their goal from Sadio Mane and the last chance of Divock Origi, both of which were clearly offside.
The rest of the game, they just made some shots from the edge of the box without any problems for Lukasz Fabianski.
In the opposite side, when we had the ball we always tried to attack and we created four very clear chances so, if you review the whole game, I was very happy with the performance but very disappointed with the result.
I think, for me, the most important thing is to see the team playing in the same way we worked the whole week at the training ground.
We had good recovery, good possession and tried to be a good attacking team and know how to defend.
After that, the result depends on so many different things so maybe you think you can play very well and you can lose that game.
But in the way we worked as a team and the way we attacked, Liverpool was an example of what we must try to do in every game.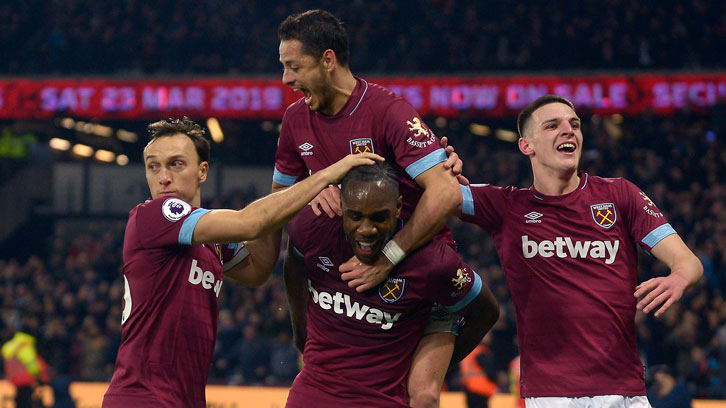 Stand for the great Billy Bonds 
As much as the new generations know about the players and the history of the Club, it's always good for them to have recognition, whether that be the name of a stand or the name of a stadium.
I think that players like Billy Bonds, Trevor Brooking and Bobby Moore need to be remembered always by different generations of fans, so I am very happy for Billy because he had an important history at the Club.
He had a great career, scored a lot of goals and made more appearances than anybody here at this Club, so he deserves what the Club is doing for him.
We cannot accept Salah abuse
Of course, I think this type of incident cannot happen in the stadium. The best way is to manage those things out of the game and out of the great spectacle that we have in the Premier League because I think the organisers of this league and the respect of this league for everyone must continue to be at a high standard.
You must not allow this to happen and when this happens, you must see what message you must take. I think the Club knows how to work and they also said they cannot accept those kind of things happening in the game.
It was a very good football game with a full stadium and everybody was enjoying the game, so I think those stupid things must be punished as soon as they can.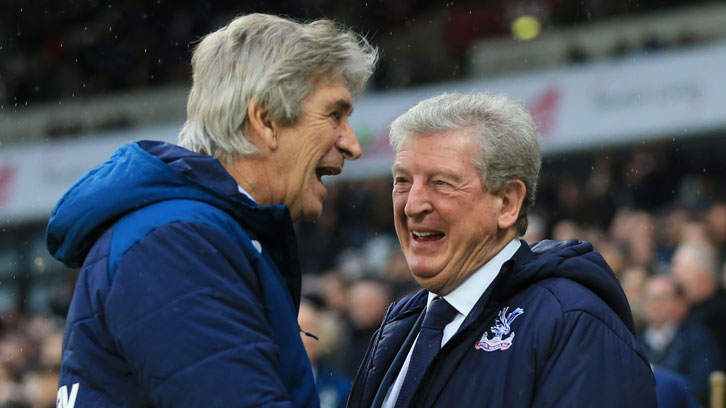 Roy Hodgson is an example for every manager
I think that Crystal Palace has a very good squad, not only a team. They have important players in attack and they have a manager who knows all about football.
They maybe did not get the results of other teams in the Premier League because the Premier League is a very difficult league, but if we want to get some points there, we must not see the results of their previous home games, but we must play better than them.
Roy Hodgson is more experienced than me and, of course, I think he is an example for every manager who wants to continue working with the same intensity and same desire.
If I continue to the same age as him I will be very happy and I am sure he is demonstrating that he can carry on for a couple more years without a problem.
Do I carry on learning as a manager, even at the age of 65? Yes, every day, as a manager and as a person. You must try to learn in your life new things every day.
In this profession, which has more pressure than ever, you must always learn about what you want to do, about players, about a lot of things.