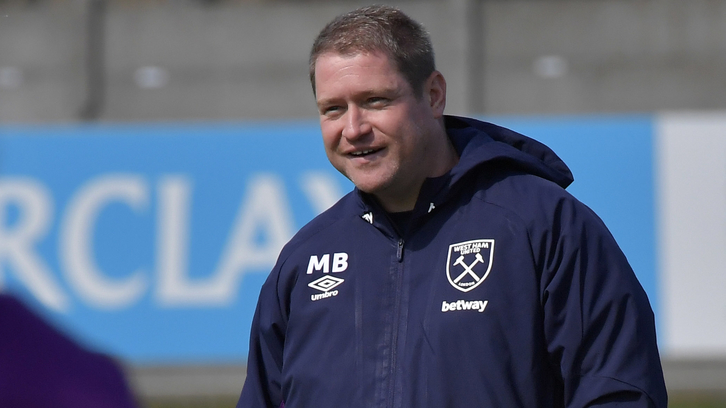 Matt Beard has hailed the support shown to his West Ham United women's team by fans throughout 2019. 
The Hammers' year came to an unexpected close over the weekend when their match against Bristol City, scheduled for Sunday at Stoke Gifford Stadium, was postponed due to a waterlogged pitch. 
It means the year ended with the Irons unbeaten in their last three matches across all competitions, with 11 goals scored across those games. 
With 2019 a year of unforgettable memories for West Ham United women's team, Beard has paid special tribute to the supporters that have backed his team the entire way. 
I can't thank the fans enough. They've been so supportive of me and the team, which I am so grateful for.

Matt Beard
"If we look back at our first-ever game as a professional team, we had 658 fans there and now we're attracting attendances of 1,500 – 2,000 to our matches," Beard told whufc.com. "We had almost 25,000 at our London Stadium match as well. It's amazing.
"The memory that will always stick with me though was the turnout when we went away to Reading in the FA Cup semi-finals, when we took 900 fans to Adams Park that day. That day will stay with me forever. 
"I can't thank the fans enough. They've been so supportive of me and the team, which I am so grateful for. The West Ham supporters are fantastic and it's wonderful to see our fanbase continue to grow, which hopefully means we are doing something right as a team."
The match away to Bristol City will now be rearranged to a later date, and confirmed in due course, with Beard admitting his side were in a good place heading into last Sunday's scheduled fixture.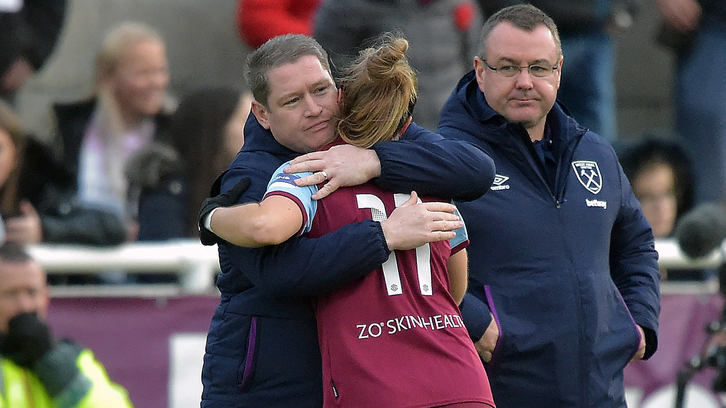 With almost a fully fit squad to choose from, the head coach was looking forward to ending 2019 at Stoke Gifford Stadium.
He continued: "We've started to get a bit of consistency in our performances and I think the key thing has been having almost a fully-fit squad to choose from. It's always been an issue for us, where the numbers have been a problem, but I feel like we've got through the backend of that now. 
"We would have been able to put out a full bench again against Bristol City and we have real competition for places, which is so important. 
"We really wanted to finish the calendar year off with another win and it would have been a good opportunity against Bristol City, who have been struggling a little bit. The game being postponed will probably benefit them a little more."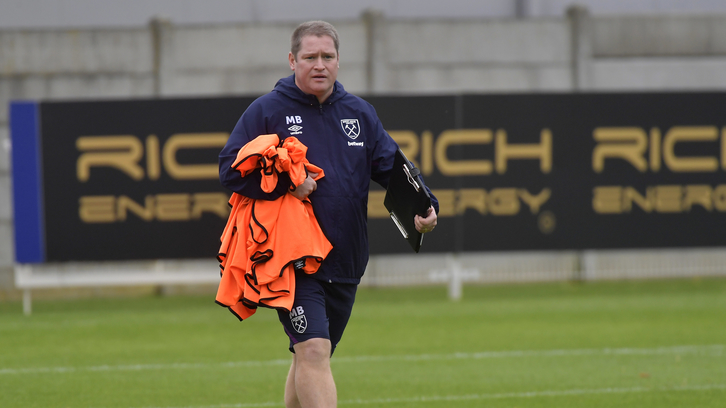 Reflecting on the first part of 2019/20, Beard was overall happy with what he has seen from his West Ham United team and is targeting more of the same when the side returns following their festive break. 
"Looking back at the first half of the season, we've had a few learning curves," he added. "We recruited eight players in the transfer window, and it takes a little time. I feel we've seen in every game, with the exception of Manchester City away, glimpses of what this team can produce and the quality we have. 
"The team are starting to believe in that as well and we're in a position now where everyone has got a good understanding of each other and those relationships are building and gelling. It's been a tough process but an enjoyable one as well."