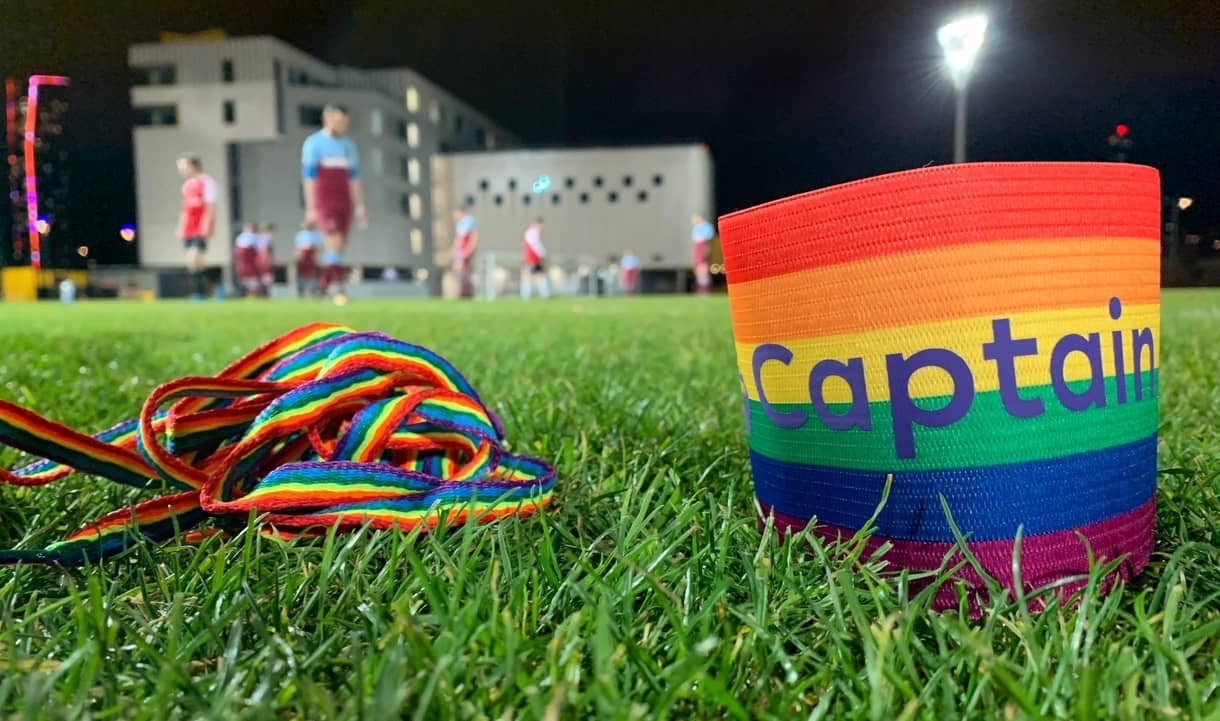 West Ham United are proud to once again be backing the Rainbow Laces campaign – an annual initiative to show support for all LGBT people in football and beyond.

As part of the Club's ongoing commitment to equality and inclusion, West Ham are standing alongside the football family and the leading charity for LGBT equality, Stonewall, with the aim of showing that football is for everyone and encouraging the gay, lesbian, bi and trans community to get involved at all levels of sport.
The Club recently worked with comedian Tom Allen as he talked about homophobia and Rainbow Laces as part of Sky Sports' 'I'm Game' series. Tom was invited to watch West Ham's recent Premier League encounter with Sheffield United, where he met Vice-Chairman Karren Brady and the Pride of Irons - the Hammers' LGBT fans group – as he enjoyed first-hand the inclusive environment West Ham offers supporters.
On Friday 6 December, a special LGBT supporters match between Pride Of Irons and Gay Gooners, the Arsenal LGBT supporters group, took place on the community track next to London Stadium, three days ahead of the first-team fixture.

On that night, the Club will be celebrating and showcasing the great work they do to create a welcoming and inclusive environment for our LGBT+ fanbase, as part of our ongoing and unwavering support for the Rainbow Laces campaign. On display will be bespoke Rainbow Laces pitch flags, ball plinths, handshake boards and substitutes boards, while Mark Noble will wear a rainbow captain's armband, as he did at Wolverhampton Wanderers on Wednesday.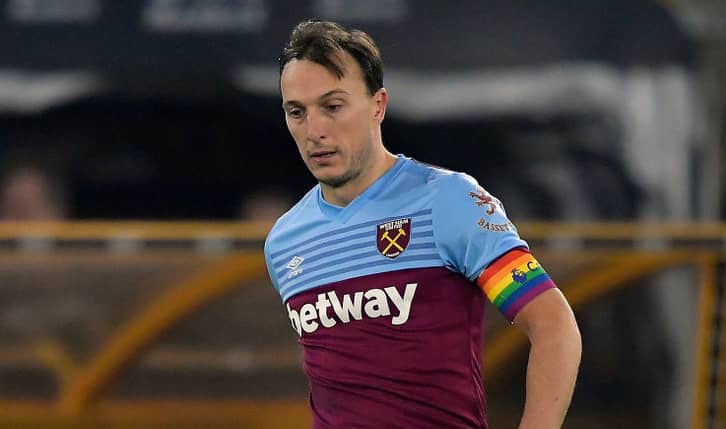 This will follow the Club and POI undertaking a guest lecture with students at the University of East London on Monday afternoon as we look to further expand our focus on education during the Rainbow Laces campaign.
Together the Pride of Irons Chairman, Jim Dolan, and the Club's Supporter Services Manager, Jake Heath, will discuss the formation and history of the Pride of Irons, as well as the experiences of LGBT+ people within football. Our message is clear, that education is key to achieving equality, and so the Club will also focus on the work that we do to tackle any form of discrimination at London Stadium alongside showcasing all the all of the work that the Pride of Irons and West Ham United do together to ensure that football is everyone's game.

That's not all - West Ham also hosted Pride of Irons and other LGBT supporters' clubs at the Call it Out 19 Pride in Football event at London Stadium and a special 'Mean Tweets' video was also created, which you can watch here or by clicking here.
West Ham United are committed to making football a game for everybody and do not tolerate homophobic or discriminatory language. If you hear or see anything you consider offensive, call or text 07860 404069 in the strictest confidence.