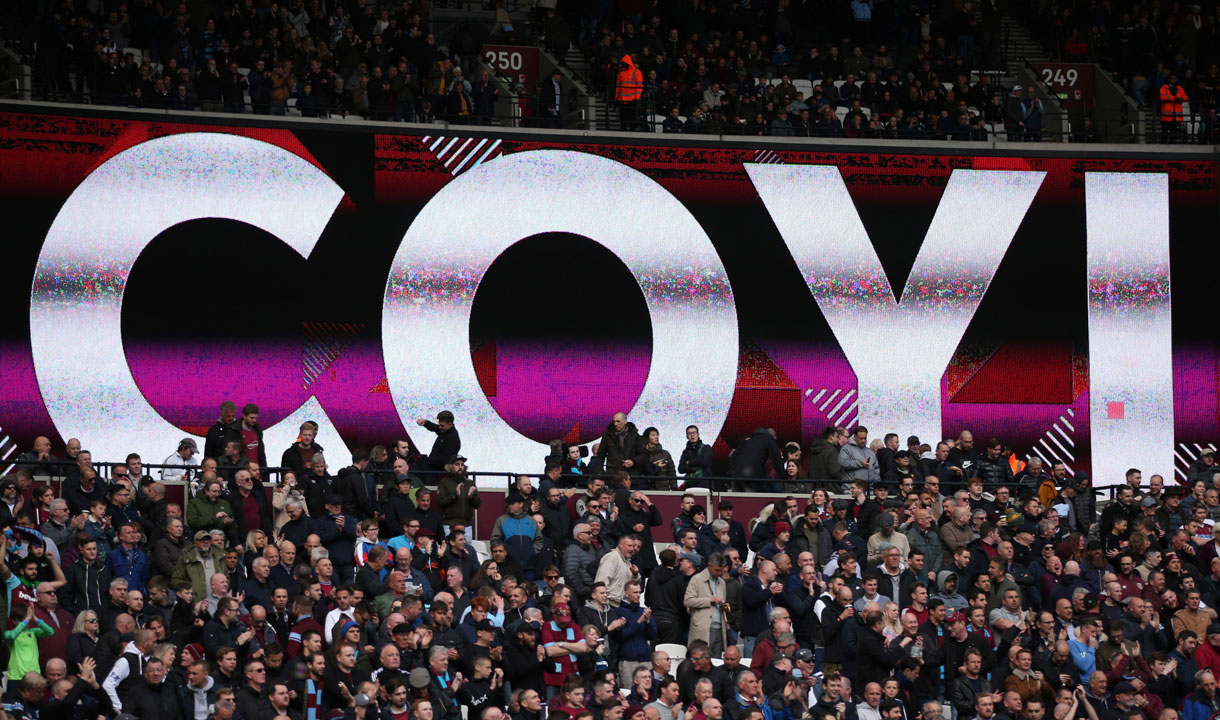 Over the course of the close season, the Official Supporters' Board (OSB), Disabled Supporters' Board (DSB) and Junior Supporters' Board (JSB), as well as supporters from the wider fanbase, have held meetings with senior management staff at the Club, stadium operators and catering partners to discuss the supporter experience. The subgroup meetings are working groups setup to focus and drive debate on key areas of our matchdays at London Stadium, with the aim of enhancing services and facilities for all West Ham United fans.
Don't just sit on the outside! If you are interested in having your say at the highest level of the Club, you can get involved by contacting supporters on the Official Supporters' Board or Disabled Supporters' Board here. The OSB is a collective group of West Ham United supporters, including supporters from a range of areas across the stadium, equality and diversity perspectives, and supporters groups, including the Disabled Supporters' Board, Junior Supporters' Board and independent fan groups.
Catering Subgroup
Supporters attended a meeting on Wednesday 24 July with representatives from the Club and stadium caterers Delaware North (DNC), including the Head of Concessions, Concessions Manager, and the Executive Chef for all areas across the stadium. DNC provided an update on the actions set by supporters at the last OSB meeting in February and explained how this feedback has been used to introduce new products and amendments to services for our fans for the 2019/20 season.
New services include; branded kiosks to assist with getting around the stadium and sense of place on the concourse; increased number of portable karts, including accompanying offers and their locations; additional signage at kiosks and higher definition menu screens at nine kiosks.
Supporters were then invited to taste test a range of new products and to provide their feedback on specific options, including the new Fat Rooster premium chicken burger; Prime burger; Cross Bar hot dog; the Dirty Beets burger (vegan); and a range of 10 pies, including meat, chicken, veggie and vegan options. Next week the OSB will be launching an online Twitter poll for supporters to vote for their favourite pie fillings. Keep in touch with @WHUOSB for further updates!
Questions were invited from supporters, with OSB Chairman David Baker focusing on speed of service, requesting updates on  introducing more reverse beer taps, additional cashless kiosks and also an update on the £5 beer trial for the last home match of the 2018/19 season. DNC confirmed that four more reverse beer tap outlets will be available, with more cashless kiosks also being introduced for the first home match v Manchester City.
Vice-Chairman, Jim Dolan, also commented that supporters felt that staff having to handle change at kiosks could impact on service efficiency. DNC had taken this feedback into account at the previous OSB meeting and have introduced more contactless payment queues which are cleared signposted at kiosks. The results of the £5 beer trial were then discussed and while it was acknowledged that there was no positive impact on speed of service, the OSB have asked that the overall pricing strategy for food and drink at the stadium is discussed further at the next OSB meeting on Tuesday 8 October 2019. Jim also raised questions on allergen information, dietary requirements and halal, vegan and gluten-free products, with availability listed on our new catering map. All feedback was considered by DNC and the Club's Supporter Services team and new maps and product information has been added to Club communication channels.
To read more about the new initiatives, products and services introduced across the concourse for the 2019/20 season, click here!
Matchday Entertainment
On Wednesday 19 June 2019, members of OSB, Disabled Supporters' Board (DSB), Junior Supporters' Board (JSB) and the wider fanbase formed a subgroup centred on matchday entertainment at London Stadium. Attendees from the Club's Supporter Services, Marketing, Operations and Communications teams were present to discuss all areas of matchday entertainment, including what goes on outside of the stadium, inside of the stadium, at pitchside and at half-time, and what is on offer for our younger generation of Hammers fans.
The Club took on board suggestions from supporters and will be introducing throughout the 2019/20 include; a new pop-up retail store en route to the stadium – located between turnstiles H and J for this weekend's match against Manchester City; new pitchside competitions; more content focused on new player signings; and replacing Beat the Batak with a new football themed half-time competitions.
Discussion points also included, refreshment areas aimed at younger fans; options for junior specific activities; pitchside interviews with legends; improving the atmosphere en route to the stadium; junior-led activities or skill competitions; claret poles for the goal nets; and a West Ham United voice making PA announcements on matchdays, all of which are being actively reviewed by the Club.
A follow up meeting will take place to discuss progress on suggestions and feedback on any new initiatives introduced. The Club will review all suggestions over the course of the season and will endeavour to introduce as many as we can to improve the experience based on supporter feedback.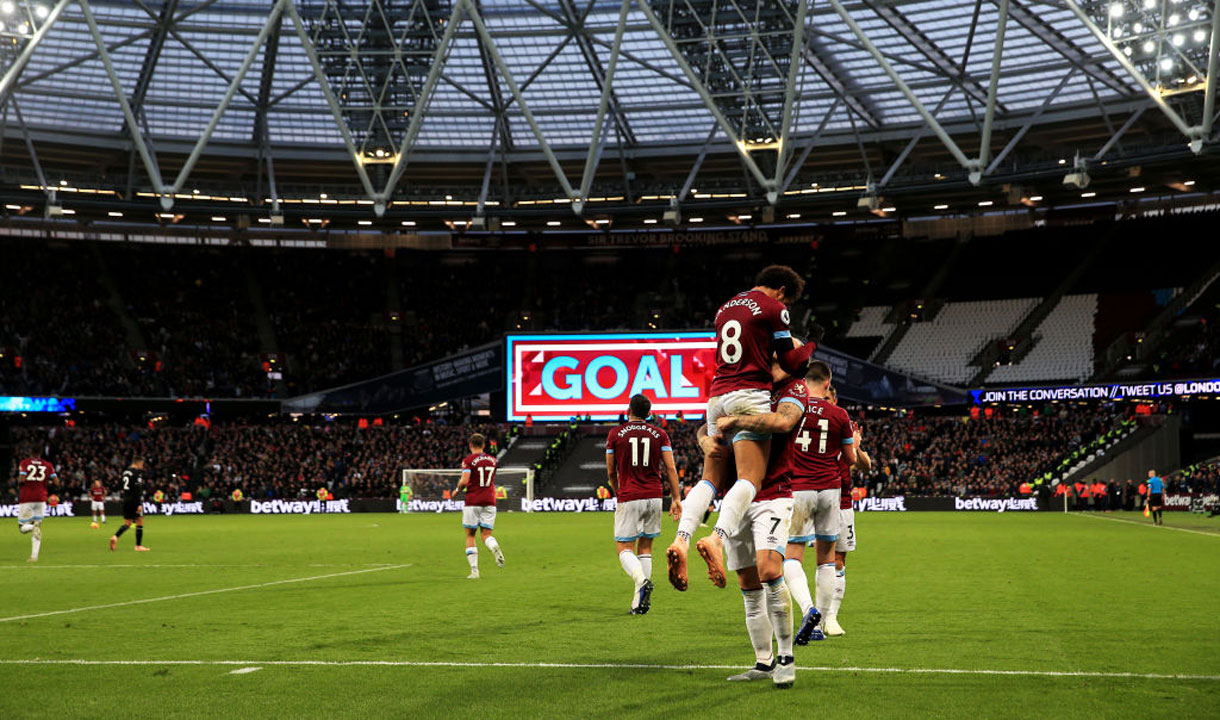 Matchday Safety and Operations
On Thursday 8 August 2019, members of the OSB, DSB, JSB and wider fanbase met with senior management staff at the Club and the stadium operators. The Club's Dedicated Football Officer at the Metropolitan Police was also at hand to assist with any questions around policing at matches.
Supporters raised a variety of discussion points around safety and operations at London Stadium, including feedback and experiences on the search process; safe-standing; consistency of stewarding; the segregation gates outside of the visitors entrance; holding-back the away supporters after the game; accessibility; migration around the stadium; CCTV; Stadium Wi-Fi; Stop and Go system en route to Stratford station; provision of sanitary products; and reporting incidents on matchday.
The Club and stadium staff were happy to provide clarity and context on all of the points raised during the meeting and offered to work with supporters to further communicate advice and the process to the wider fanbase around operations such as the Stop and Go system, visiting supporters exit post-match, reporting incidents on matchday and the search process. Work is already underway and the Club and stadium operator will continue to work with supporters on the subgroup moving forward.
Supporters were pleased to know that the new design of Season Ticket cards has been implemented to assist with migration around the stadium, enabling stewards to easily identify if supporters are in the wrong stands and causing issues for those who have rightly purchased a seat in that area, including young children.
CCTV has been upgraded with a significant investment in resources and the stadium operators have introduced new steward briefings, guides and references as well as a new induction process, which supporters were invited to contribute towards.
Stadium Wi-Fi works were also underway, although an estimated timescale would be provided at the next OSB meeting as it is a complex process. It was also confirmed that sanitary products will be available in all women's toilet blocks and accessible toilets throughout the stadium for our opening game v Manchester City.
The Club will communicate a summary from the meeting ahead of the Norwich City match on 31 August 2019.
Get involved…
The OSB will soon be launching a Q&A on Twitter with the official West Ham United Supporter Services handle @WestHamHelp. Supporter Liaison staff Jake Heath and Megan Clarkson will be on hand to answer any questions supporters may have specifically around matchdays at London Stadium.
Supporters from across our fanbase will be able to submit questions for consideration, so keep in touch with @WestHamHelp and @WHUOSB for any future announcements.