Reaction
Snodgrass: This is probably why VAR is coming in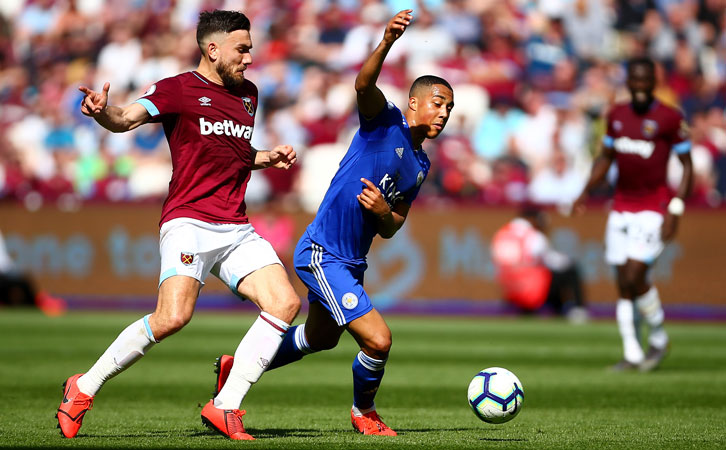 Robert Snodgrass says the Video Assistant Referee (VAR) cannot come to the Premier League soon enough after West Ham United were denied another positive result by a questionable officiating decision.
A week on from seeing a goal disallowed and two debatable penalties given against them in a 2-1 defeat at Manchester United, the Hammers were left to lament another incorrect offside call in Saturday's 2-2 draw with Leicester City at London Stadium.
The Irons had worked hard to establish a 2-1 lead late on when Lucas Perez latched onto Pedro Obiang's pass before rounding Kasper Schmeichel to seemingly put the game beyond doubt, only for the assistant referee to incorrectly flag him offside.
For Snodgrass, VAR's value was shown in the UEFA Champions League, when Tottenham Hotspur defeated Manchester City after a late, correct, intervention from the video referee, and the Scot is looking forward to its introduction in domestic football next season.
This is probably why VAR is coming in, to try and help the officials, because you see the Champions League where they get the decisions spot-on

Robert Snodgrass
"This is probably why VAR is coming in, to try and help the officials, because you see the Champions League where they get the decisions spot-on," he observed. "It's just opinions; some people say it's good, some people say it's bad, if it goes against you or if it doesn't.
"It's football. Sometimes you get it and a few weeks in a row it's cost us. We're disappointed but you can clearly see the work-rate is a heck of a lot better than it was during the run we were on.
"The manager was saying there are ways of getting beat and, as a team, I thought we were top-notch, especially in the first half and for large spells of the Man United game and the second half of the Chelsea game.
"That's the standard we should be setting. You need to earn results. I keep speaking about it, that you need to earn the right to play in the Premier League and play at this top level and we've done that in stages, but sometimes the game is cruel and this was it."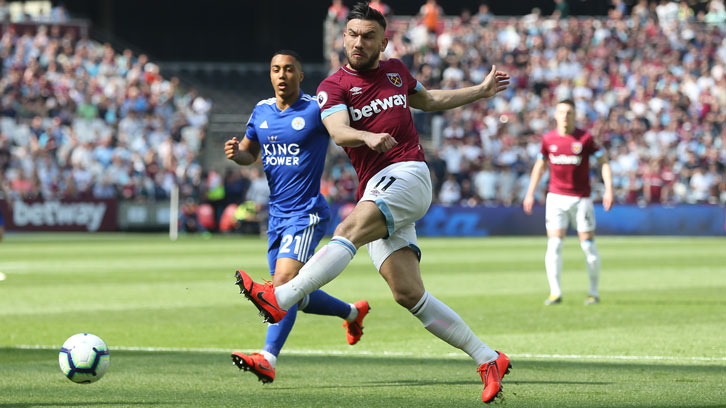 While the decision to rule out Lucas Perez's 'goal' was lamentable, the defending which allowed Jamie Vardy and Harvey Barnes to score for Leicester also left Snodgrass disappointed on a hot and sunny day in east London.
"You saw, when the weather comes in, there were spells of the game with two teams working hard and you could see they got tired in certain bits of the game, and we did as well and lapses in concentration have obviously killed us."
It was not all negative, though, as the new Claret pitch-surround added to the atmosphere at West Ham's home stadium.
Not only was the new 'carpet' welcomed by supporters and players alike, with Michail Antonio celebrating his first-half goal by laying down and stroking it, but Snodgrass said it changed the dynamics of the playing area for the better.
"The carpet is very good," said the Scotland star. "It's a proper artificial pitch, so I think it's very nice. It makes the pitch look smaller, if that makes sense, because they've taken all the green away.
"It brings it in and makes it more compact, but today I could say it didn't feel smaller; it felt bigger because of how hot it was!
"It's good. They obviously want to keep on doing better things, but the most important thing is the football and we need to bring better results to get the fans onside and give them some cheer."