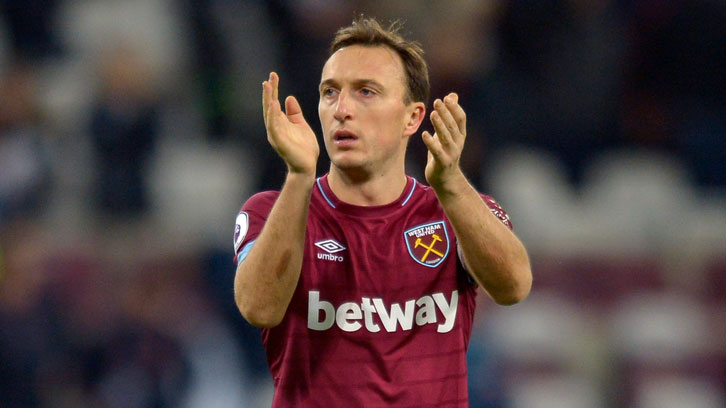 He may be a tough-tackling midfielder who never takes a step back from any opponent, but, deep down, West Ham United's Mark Noble is a sensitive soul.
The captain cares deeply for his Club, for his fellow supporters, for his teammates and, ultimately, for the wider football family.
Following Leicester City owner Vichai Srivaddhanaprabha and four others' sudden and tragic death in a tragedy at King Power Stadium in October, it was Noble who penned a sincere and very personal message on behalf of everyone at West Ham United, expressing hurt, sadness, shock and sincere sympathy for the people of Leicester.
"At times like these, the result of a football match suddenly feels very insignificant," he wrote. "However, by the same token, this game also has the power to bring people together and remind us all that, whatever the rivalries on the pitch, off it we all stand together as part of a common love.
"The football family is very much behind the people of Leicester right now."
Six months on and Leicester continue to grieve, and will always miss, their visionary late owner.
Speaking to Saturday's Official Programme for the Premier League visit of Leicester to London Stadium, Noble himself will never forget that fateful day at King Power Stadium.
"It was just so sad," he recalled. "To see the helicopter land on the pitch after the game and see their chairman in the tunnel… then you drive off in the bus and you hear something like that's happened…. I mean, football obviously comes way down the pecking order when stuff like that happens."
While football is not as important as life and death, as the legendary late Liverpool manager Bill Shankly once said, it does possess the power to unite and the power to support in tough times, as it will undoubtedly do again for the supporters of West Ham United and Leicester City, and for Mark Noble, at London Stadium on Saturday afternoon.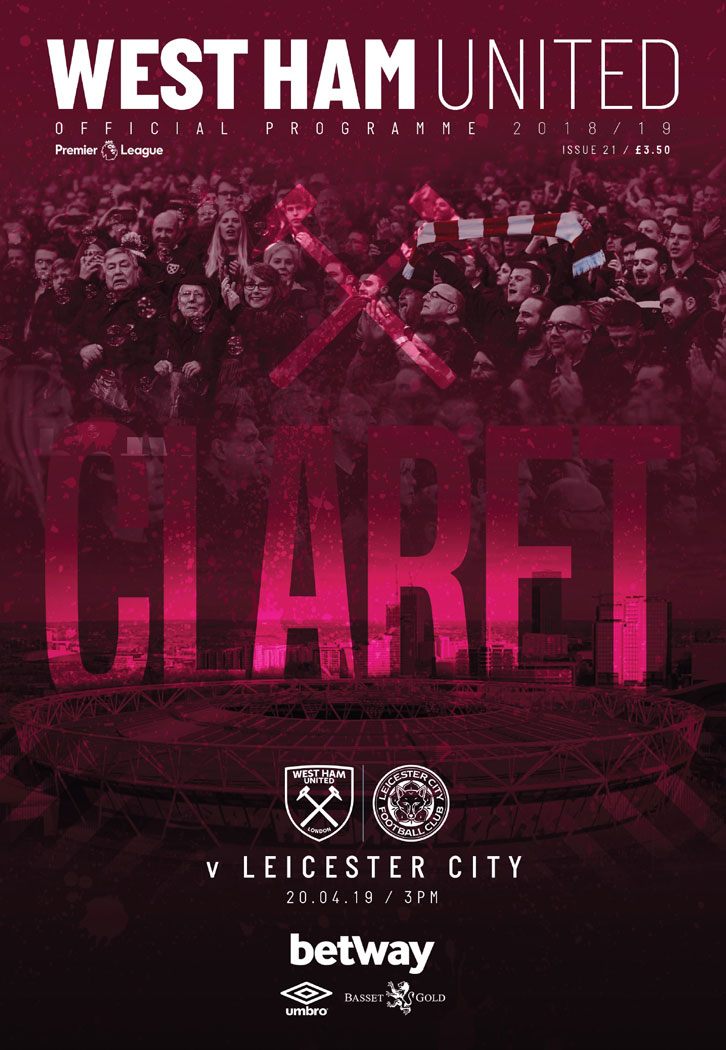 To read Noble's full interview and much, much more exclusive content, download or purchase Saturday's 100-page Official Programme.
To mark Claret and Blue Day, the Club has published two variations, one with a Claret cover and the other with a Blue cover.
The print edition will be available to buy in and around the London Stadium on matchday and can be ordered online here.
The Digital Official Programme is available to download to your iPad or iPhone, Android devices, PC and Mac and via the Pocketmags app on kindle fire and Blackberry Playbook from 9am on matchday, priced just £1.99.
Whether you live overseas or just want to consume your content on the way to London Stadium, that means you can download your Digital Programme before kick-off, with the game being televised live in a large number of countries across the world.