As Carlton Cole celebrates his 35th birthday, the former Hammers striker picks out some of the highlights of his time in Claret and Blue...
Scoring on debut against Charlton in August 2006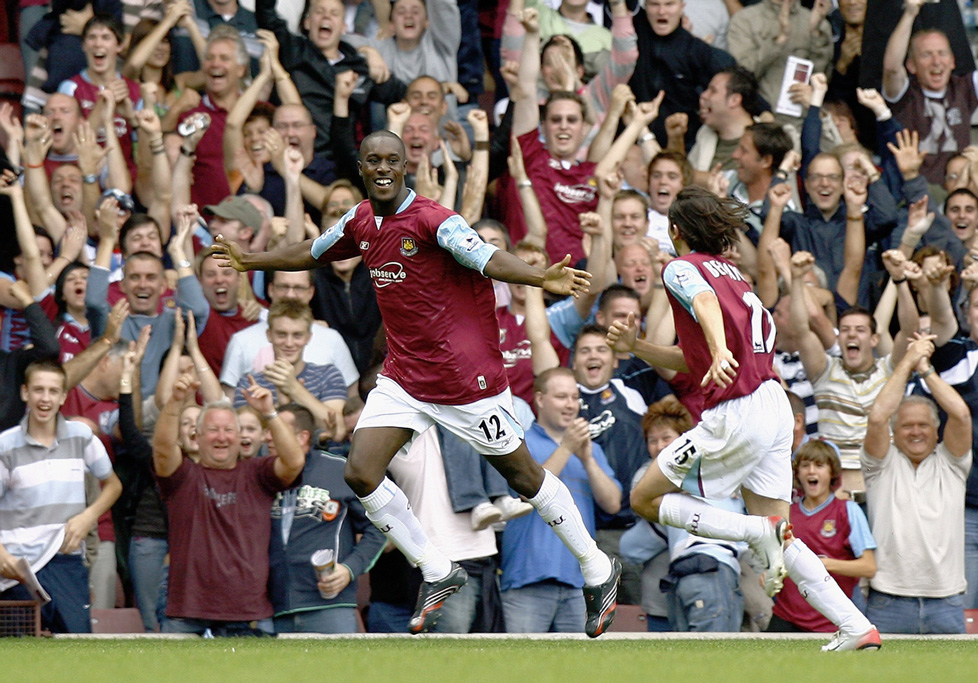 My debut couldn't have got any better than that. I just remember feeling a little bit of relief that I'd come on and made an impact straight away.
I knew that I needed to get the fans on my side straight away and that was a quality way to start my West Ham career and I needed something like that to set me on my way.
Scoring on my debut gave me confidence to crack on, and it was against Charlton – one of the teams I had gone on loan to previously – so that made it extra-special because I did want to score against them!
That was really good and I do remember that as one of the highlights of my career, scoring my first goal for West Ham.
The 'overchuffed' interview in January 2011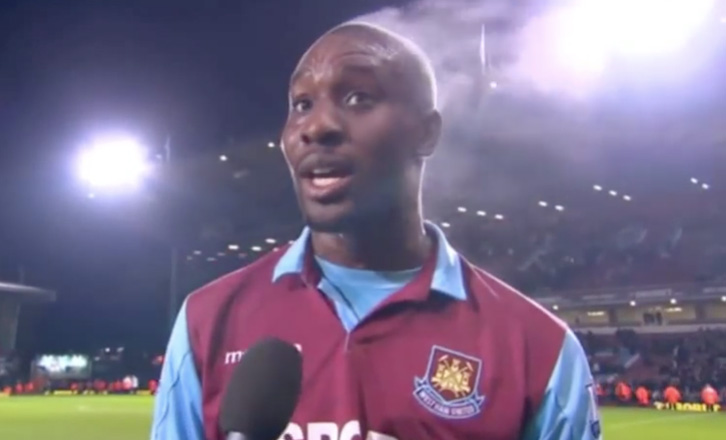 I've got loads of those sort of quotes in my locker. The 'overchuffed' quote, it's not even a word, it's not in the dictionary. That word just came into my mind, I don't know why, but that was just how I was feeling at the time!
With the steam coming off my head too, it was just drama all around! I've just finished the game and scored against Birmingham in the League Cup semis, I'm obviously hot, and you know what happens when you're hot and sweating, and you're in the freezing cold, it's a sort of combustion.
I didn't realise at the time, but when everyone was looking at the TV it looked like my head was on fire. It was just a chemical reaction with my big head.
I appreciated how the fans treated me and every time I go back they treat me very well. I've got so much respect for West Ham fans, because once you're a West Ham player and have a good relationship with them, they'll always respect you. Hats off to them.
Winning the 2012 Championship Play-Off final against Blackpool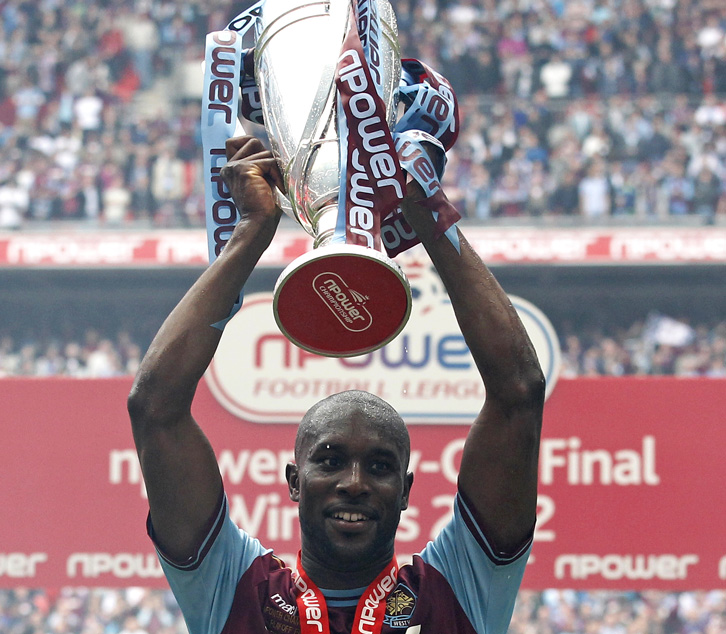 It was a massive highlight for me because my whole family were there. It was such a huge game for us, with the Club's future in the balance, and to be part of that, scoring the first goal and having the grit and determination to win that game, by scoring in the last minute through Vaz Te, was brilliant.
I assisted that goal as well. I think it was a ball in from Kevin Nolan from the left. I almost got it to try and get the goal, but the keeper was right there. The only thing I could do was kind of hook it away from him. I knew that someone was on my right and I was just hoping that they were on the move as well.
When I looked as I scooped it away from the keeper, just to keep the ball alive, it was Vaz Te. I actually thought he'd missed it and skied it over the bar, but he roofed it and It couldn't have fallen to a better person and a better guy. 
We didn't really play well in that game, every single one of us was nervous, but the West Ham fans were the 12th man for us, and it pushed us through right to the end.
Scoring in the 3-1 win against Chelsea in the 2012/13 season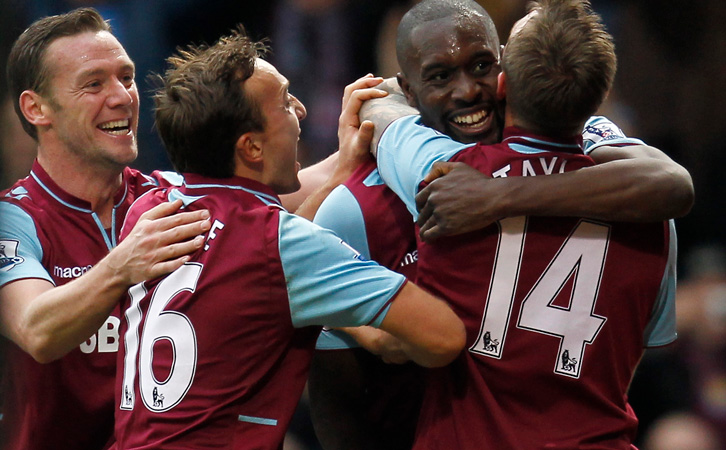 This was our first year back in the Premier League, and when you come up from the Championship and beat a team like Chelsea, it solidifies that you can do it at this level.
It makes you more confident that we're not going back down and we can beat teams at this level, in the Premier League.
This was my first ever goal against Chelsea too, so it was a very special moment for me. Obviously, I've got love for Chelsea, because they gave me my chance in life and this football career, but I made my home at West Ham so that's why it felt really good to score a goal against a team that let me go.
Re-signing for the club in 2013 and scoring his first goal back against Fulham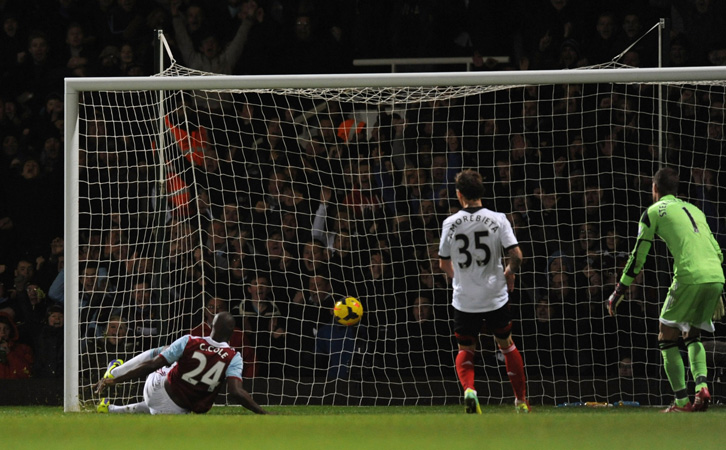 When I came back, I had to do a lot of work in the gym to get back to the fitness that I should have been when I got the call.
I wasn't fit enough, I was trying to prove that I was fit, and when I actually did sign and came on and scored against Fulham it was just like, 'I'm back in the Premier League with West Ham with a bang'.
I think I went on a good goalscoring run after that. I scored against Man United and Arsenal, so it was good to be involved and to have the fans really involved in my progress, from where I was, released, to score that first goal was brilliant.
Carlton's final goal for West Ham in the dramatic FA Cup replay against Everton in 2015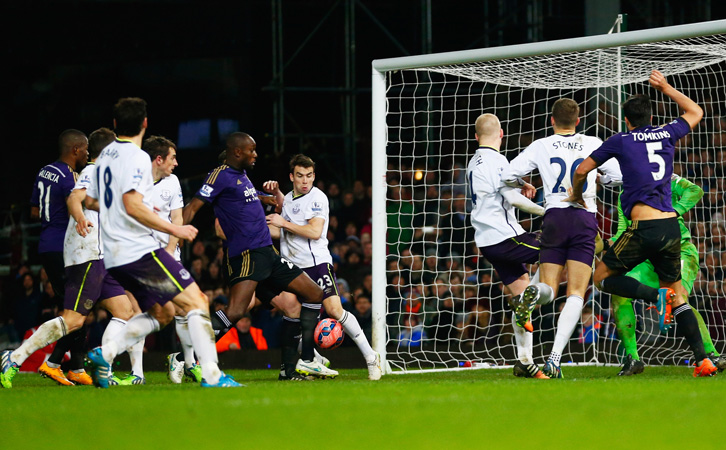 That was one of the classic games under the Upton Park lights. It was an intense game, and I didn't expect to come on to be honest, but we went 2-1 down and Sam threw me on.
The goal was with my first touch – James Tomkins headed it back across goal and I just put a leg out and it hit off my shin and went it. It was meant to be!
I couldn't believe it myself, we were back in the game and we went to penalties. It was a great standard of penalties in the shootout, I notched mine and obviously it went to Adrian.
He made history with his, taking off his gloves and bashing it in. It was amazing and I just felt so grateful to be a part of it. It's one of those nights that everyone will remember.