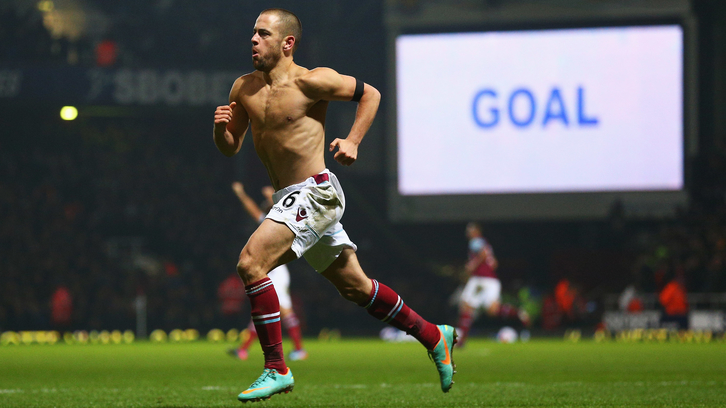 West Ham United captain Mark Noble has led the glowing praise for Joe Cole, who on Tuesday announced his retirement from the game at the age of 37.
Cole, who began his glittering career with the Hammers in the late 90s and later enjoyed another spell with the club in 2013 - either side of winning three Premier League titles, two FA Cups and a League Cup with Chelsea - has hung up his boots after spending the last two years in the USA with MLS side Tampa Bay Rowdies.
 
Following 716 senior appearances that also included spells at Liverpool, Lille, Aston Villa and Coventry City, plus 56 full caps for England, the supremely gifted midfielder is now set to follow a career in coaching, and former team-mate Noble has paid a touching tribute to his close friend.
 
The Hammers skipper said: "I was a young schoolboy at West Ham when Joe was breaking through into the first team – and he was the example that everyone in the Academy looked up to, the player we all wanted to be.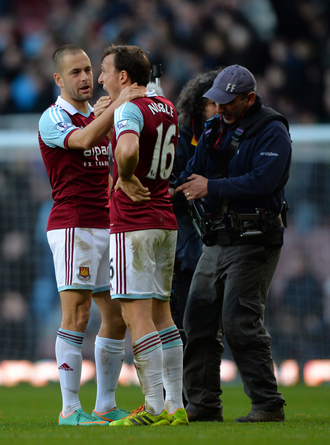 "As time went on, I watched him, played against him, and admired him. Everyone knows how good a player he was and what he achieved – he has had a fantastic career and won virtually every honour there is to win.
"However, I'd actually like to put football to one side when I talk about Joe Cole. I only got to really know him as a person when he came back to West Ham for the second time, and he was exactly the man I thought he would be.  
"We got on so well and he had such a positive influence on me. Everyone knows Joe Cole the footballer but not as many are lucky enough to know him personally. He is a great friend and we still speak regularly – and I know he will be a success in whatever he does next.  
"The biggest compliment I can pay Joe is that he is an even better person than he was a footballer, and that really is saying something."  
Former Hammers striker Tony Cottee, like Cole, made his first team debut in the claret and blue at the age of just 17, but believes Cole had a tougher development path given the scrutiny placed on him before he had even left school.  
"The difference is that Joe was a boy wonder," says Cottee. "There was huge pressure on him from a very, very young age, while I was virtually unknown until I made my first team debut.  
"He had a lot to deal with before he had even taken his first steps in football, people expected so much of him, and for many young players it would have been too much to cope with.  
"Joe, however, had a very special character to match a very special talent. He has always been a very level-headed, well-grounded lad and, because of that, he was able to take things in his stride and keep the right focus to become a top player and achieve so much in his career.
The biggest compliment I can pay Joe is that he is an even better person than he was a footballer, and that really is saying something. 

Mark Noble
"I would compare Joe with someone like Gazza. I'm not saying he was as good, or the same type of player, but whenever I looked at Gazza, I saw someone who just wanted to play football, nothing else. And I think the same principle applied to Joe.
 
"He was the type who would have been as happy playing in the school playground with his mates as he would be playing for West Ham, Chelsea or England.
 
"That passion and pure love for the game always came across, throughout his career. He was never afraid to try different things on the pitch, and he deserved all the success that came his way.
 
"I'd like to wish him all the best in the future and I'm sure he will be a great success as a coach – if anyone can guide and provide advice for young players who are trying to cope with the pressures of trying to become a top professional, it's Joe Cole."