Interviews
Zabaleta: Manuel's methods are starting to reap rewards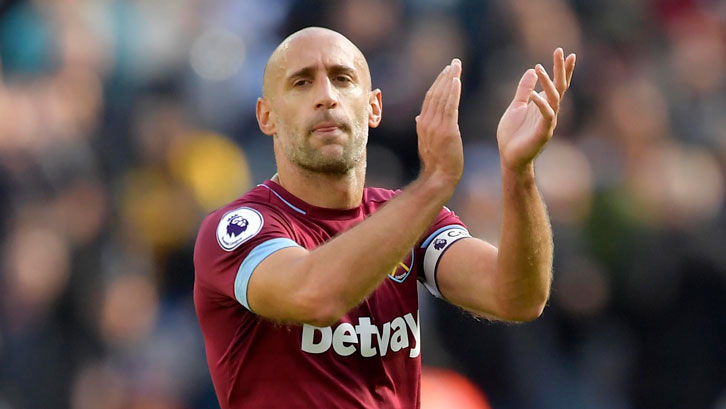 Pablo Zabaleta has not been surprised by the upturn in West Ham United's performances in recent weeks.
As a player who worked under Manuel Pellegrini for three seasons at Manchester City, the right-back is better placed than any Hammer to know how his manager works and how much confidence the Chilean has in his own coaching philosophy.
While his team was losing its opening four Premier League games and new players were taking time to adapt a new club and, in a number of cases, a new country, Pellegrini was steadfast in his belief that things would steadily begin to improve.
And, while those improvements have yet to reap consistent rewards in terms of victories, West Ham have lost just two of their last seven Premier League matches – both 1-0 at Brighton & Hove Albion and home to Tottenham Hotspur – and head to Huddersfield Town on Saturday seeking back-to-back top-flight wins for the first time this season.
With the players now more comfortable with following Pellegrini's plans, Zabaleta insists that is a distinctly achievable target.
Manuel is a manager who is not going to change, even if he has a couple of bad results

Pablo Zabaleta
"It's true we didn't have the best start to the season because we had at least seven or eight new players and to change into a new style always takes a bit of time, but it was all about confidence," said the Argentinian.
"It was a tough beginning of the season when we lost four games in a row, but then that win against Everton showed us that we have got enough quality to play good football and this is the only way for the manager to play.
"He believes in this and, if you look at all the teams he has been working with, it was quite similar to Saturday – always an attacking team, whether you play at home or away, against any team.
"We were creating chances in every game and we just needed to be more clinical and take our chances and we did that on Saturday."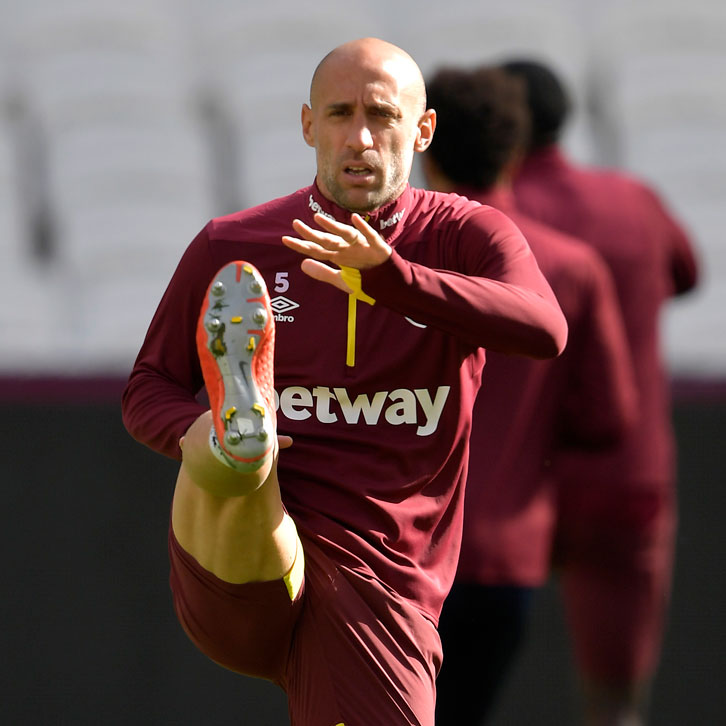 In the suspended Mark Noble's absence, Zabaleta captained West Ham to victory over Burnley on Saturday and will lead the team out at Huddersfield Town on Saturday.
As the most-experienced member of Pellegrini's squad, his leadership, knowledge and trust in his manager's methods have been and will continue to be an important factor in West Ham's success or otherwise. 
"Of course, it was important for the experienced players to stay calm during that time," the No5 confirmed. "I knew Manuel from my three years at Manchester City and I know his personality.
"He is a manager who is not going to change, even if he has a couple of bad results. He has his way of thinking and his style of football and we needed to believe in it.
"Now, we've got eleven points which is good but obviously we want to consider playing in the same way and winning games, which is also important, because we want to be not too close to the relegation zone."