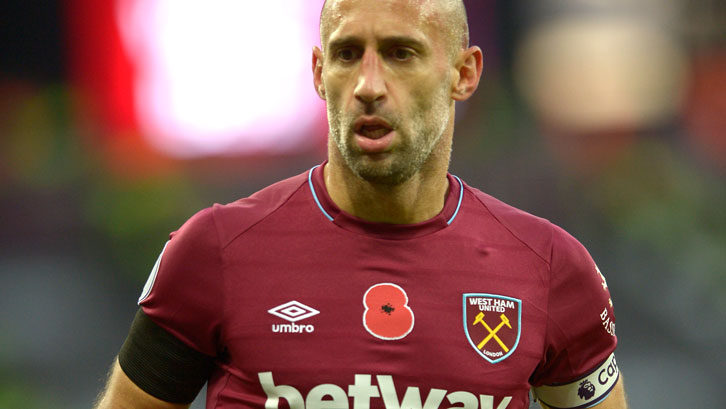 Pablo Zabaleta has had a front row seat in the Grady Diangana show in West Ham United's last three Premier League matches – and he wants to keep sitting in it!
The experienced Argentinian has watched with a mixture of excitement, anticipation and admiration as the young winger made an eye-catching impact on the first team.
After impressing as a substitute against Tottenham Hotspur and a starter at Leicester City, the 20-year-old produced his best league performance to date in Saturday's 4-2 win over Burnley at London Stadium, assisting Felipe Anderson for West Ham's match-clinching third goal.
"Grady seems to be looking very dangerous, especially when he is in one-on-one situations," said Zabaleta, when asked what he has made of the Academy graduate's displays. "He's not scared and he shows personality to ask for the ball and to take people on and he looks very dangerous.
"Especially with the injury to Andriy Yarmolenko, the manager gave him a chance and he took it and he is showing that he wants to keep a place in the team, in the starting XI.
"As with all the young players, we need to make sure we give him the confidence. I'm playing behind him so I'm trying to keep talking to him all the time, telling him 'no worries, next time' if he loses the ball and giving him confidence.
"He looks very dangerous going forward and he will always produce something, whether it be a good pass or a dribble.
"I thought it was a penalty on him [when he was tackled by Steven Defour]. He was unlucky, but he was good. We need to look after our young players like him and Declan Rice because it's not about two or three games, and I hope he can continue performing week-in, week-out and become an important player for this club."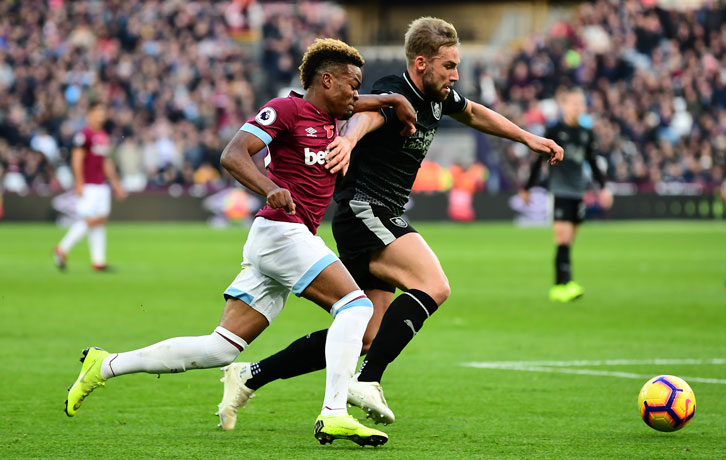 Zabaleta says Diangana's next challenge is to maintain his level of performance and give manager Manuel Pellegrini no choice but to select him going forward.
While he has high hopes for the DR Congo-born attacker, the 33-year-old is also eager not to put too much pressure on his young shoulders by comparing him to other, more-established players who fill the same position.
"I don't like to compare players or people," Zabaleta confirmed. "We just need to look after him and he will attract all the attention from the media, fans and all of us.
"At least I want to make sure he keeps his feet on the ground, keeps working and keeps improving because we need him now.
"He's one of the only few players who can play wide and bring us a lot of things, so let's not put pressure on him and compare him with someone.
"This is why you need a big squad because, even if you spend some money to bring players in, you never know.
"You can get injuries and we've got seven players injured so, when the opportunity comes, you need to prove to the manager that you're good enough to play for the first team and then keep your place in the starting XI and he's doing it and I hope he continues in that way."