Women
Ray: Sunday's finale was my best day as Ladies coach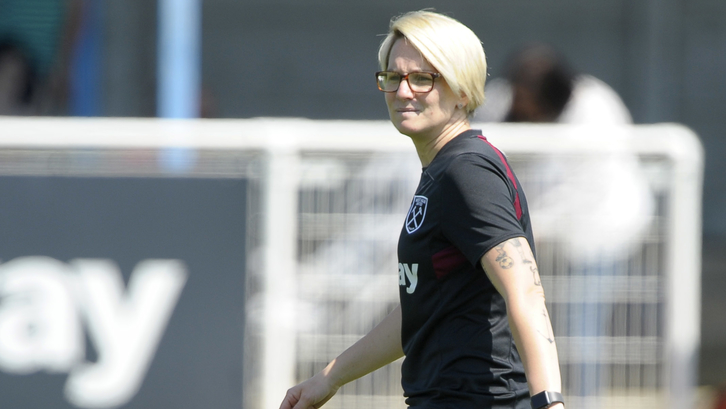 West Ham United Ladies ended the season in style with a 7-1 victory over QPR Ladies, according to Karen Ray, with the side displaying their quality in front of 1,333 supporters at the finale celebrations. 
A hat-trick from Ellie Zoepfl, along with finishes by Rosie Kmita, Jasmine Auguste and Rebecca Dunning, saw the Irons end the campaign with a dominant performance, beating QPR 7-1 in the sunshine at Rush Green. 
The victory caps a remarkable 2018 for the Ladies, who suffered just one defeat in 15 competitive contests, while also lifting two trophies in the Goodmove.co.uk Women's Cup and the WPL Plate. 
And Ray is delighted with how the entire day played out, having enjoyed the pre-match festivities as well as her side's dominant performance.
I couldn't be prouder of all the work that went into making the day such a big celebration.

Karen Ray
"We've had one of the biggest turnarounds in women's football in 2018," Ray told whufc.com. "I couldn't be prouder of all the work that went into making the day such a big celebration. We're looking to move on from our league, something we find out about next week, and it was nice to celebrate what we've accomplished while also looking to the future. 
"I always push the girls to be ruthless. Our saying is 'be consistently excellent', and I think in the second half we showed that. They gave everything they could and they gave the crowd that came a brilliant game to watch.
"It was amazing to see 1,333 fans supporting the Ladies. To give the girls a nice end of season send-off was brilliant."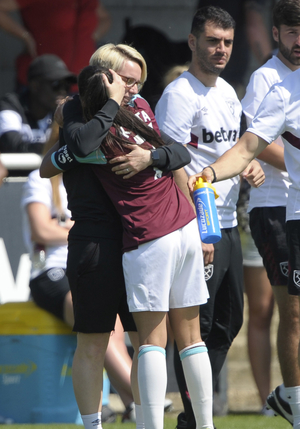 West Ham Ladies headed into Sunday's on the back of their only loss of 2018, a 2-1 defeat at the hands of Lewes, and Ray recognised the challenge in getting her side back to winning ways 
She continued: "The hardest part was that we've had a two-week break from games during that time. It was about trying to keep our players motivated during training, so the first thing we did after the game was put on a fun, but competitive, training session.
"It's tough to go from winning to suffering a loss, but we had to keep the girls mentally strong and preparing them as best as possible. With the set-up we have, there was no doubt in my mind the girls would be ready for the challenge, and they proved that."
For Ray, Sunday's victory doesn't just spell the end of the season, but also the end of her tenure as West Ham Ladies head coach. 
Ray took charge of the team, initially on an interim basis, back in December following the departure of Greg de Carnys, but has led the side to an incredible turnaround in both form and performance.
Ray will now step back into her role as West Ham Ladies general manager, a task she is relishing ahead of the new season.
"The plan is to hand the role over to someone Jack Sullivan and I can trust; someone that we know can go on to build the team even more," Ray continued.
"It's been tough, it's been long hours, but this experience has definitely given me my love back for coaching. Seeing the girls enjoy the celebrations on Sunday and also getting the results they fully deserve made it all worthwhile for me.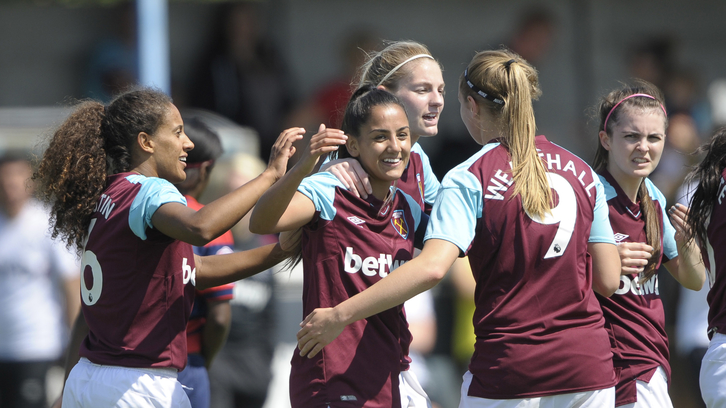 "I'll be reverting back to my general manager role and helping Jack and the team off the pitch as we look to build the Club even higher. It's going to take a lot of hands on deck and will require me to be more focused on one role, rather than the two. 
"I'll be helping the girls from a player care aspect, which as I've alluded to before is very poignant in what I'm trying to do with West Ham. 
"It's definitely been a journey. It's been so good and I wouldn't have wanted to do it with any other players or a different staff. For me, this is a happy ending.
"I would like to take the opportunity to thank everyone who has been an integral part in supporting the Ladies. All the players, the staff, each club department at West Ham, and of course the fans, have all played an essential role in getting us to where we are today. We couldn't have done it without you."