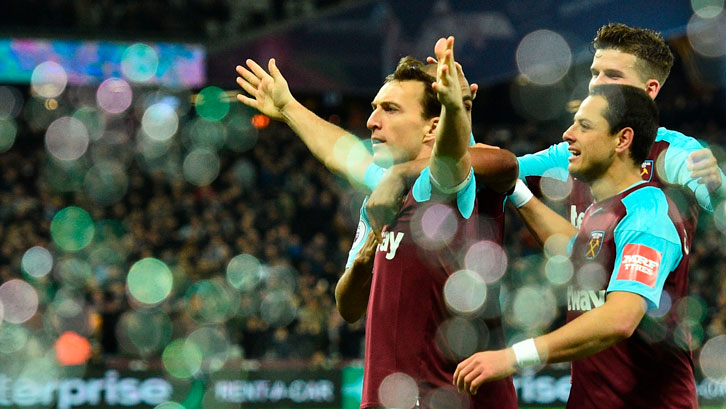 Mark Noble will reach another impressive landmark when he leads West Ham United out to face Everton – but he is not finished yet!
The captain had already passed 300 Premier League appearances and 50 goals for the Club before making his 300th top-flight start in the goalless draw with Manchester United in midweek. And on Sunday afternoon, Noble will almost certainly make his 400th start in a Claret and Blue shirt, becoming just the 20th player to pass that milestone in the Club's 123-year history.
While the long-serving skipper, whose first start came in an FA Cup third-round win over Norwich City in January 2005, has never been one for personal accolades, and is already looking forward to a positive 2018/19 campaign.
"If the results go well, we can finish mid-table. It hasn't been a great season, but mid-table in the Premier League is not too bad, so I try to look at the positives more than the negatives," he began.
"For me, the future holds the same as it has for the last 12 years! I'll turn up every day, lace my boots up and get ready to play – that's the only thing I can do.
"Obviously, as captain of the Club, I tend to care about everyone else more than myself, but I look after myself correctly. I've played more than 30 games this season again.
"It's been tough this season because I don't think we've done as well as we should have done, but we can finish the season with a win and go into the summer feeling more positive about the future.
"I'm 31 now, but I still think I've got loads to offer and I'm really enjoying my football at the minute."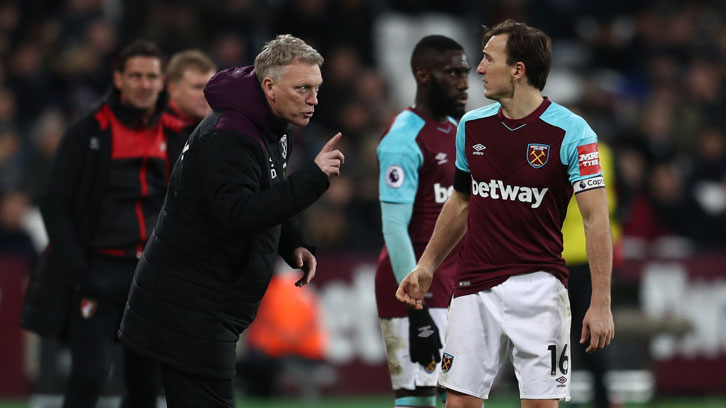 Whatever happens on Sunday and next season, the captain spoke positively of the job David Moyes has done since he was appointed in November with the remit of keeping West Ham in the Premier League.
"I think the organisation of the team and the way he wants us to play have been his biggest influences. The Chairmen brought him in to keep this team in the Premier League and you've got to say he's done a good job. We're safe with a few games to go and we can finish in mid-table."
While Everton's success is not Noble's concern, the skipper also endorsed former West Ham boss Sam Allardyce's achievement in guiding the Toffees into the top ten since taking charge in November.
"I know Sam really well and as soon as he took over at Everton, you knew they were going to be safe and that he'd get results for sure, because he's fantastic at doing that. The Everton fans are still not happy, though. We watched their game the other night and they were booed off at half-time, but Sam's done the job that he was asked to do and I think he's been fantastic.
"Obviously fans want to see a certain way of playing, but three points are so important at the end of the day. For the Chairman and Board of that football club, it's so big to go into next season in the Premier League."