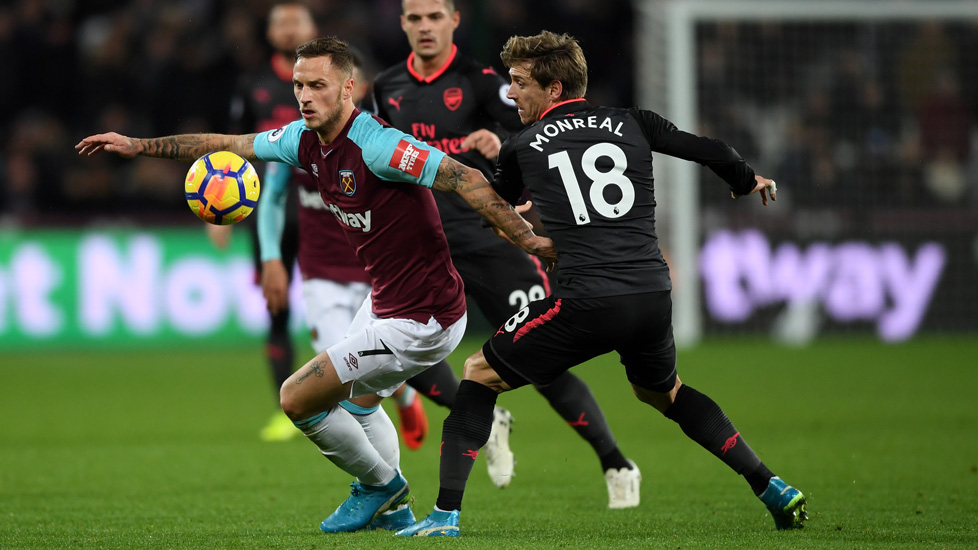 West Ham United's Premier League trip to Arsenal will now be played on Sunday 22 April, with a 1.30pm kick-off.
The Hammers were originally due to make the short journey to Emirates Stadium a day later for the Sky Sports-televised game, but the London derby has now been rescheduled.
Meanwhile, the Hammers' home match against Manchester City will remain on Sunday 29 April at 2.15pm, unless Pep Guardiola's side qualify for the UEFA Champions League semi-finals.
In that scenario, the game would be played on Saturday 28 April with a 12.30pm kick-off. The game would still be broadcast live on Sky Sports.
Claret Members can now purchase tickets for this fixture. Click here to buy now.