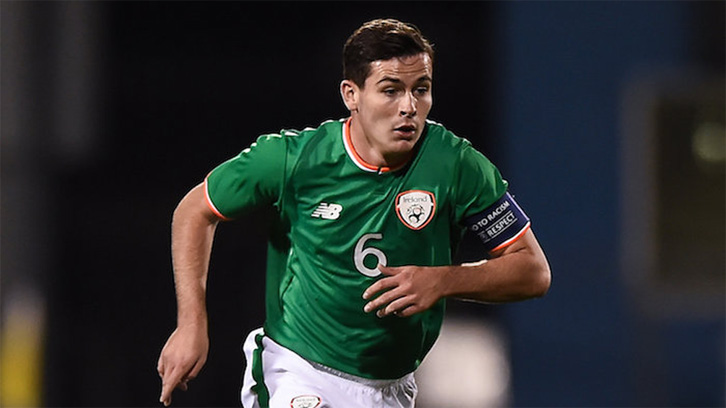 Josh Cullen expressed his pride after being named the Republic of Ireland's U21 Player of the Year at the FAI Awards on Sunday night.
The midfielder, who captains the Boys in Green's most senior youth level, is currently away with Noel King's squad for upcoming matches against Iceland and Azerbaijan.
And the feeling after picking up a personal accolade is not new for Cullen, who has 13 caps at U21 level for Ireland; the 21-year-old was awarded an impressive four honours while on loan at Bradford City in League One last season.
The youngster was delighted at the latest instalment to his mantelpiece collection and reflected on what has been a terrific year for him at international level.
"It was a proud moment for me to be recognised and awarded by your country," he said. "It's another little great accolade for me to get.
It was a proud moment, and it's another great little accolade for me to get. It's always nice to get a personal reward every now and again

Josh Cullen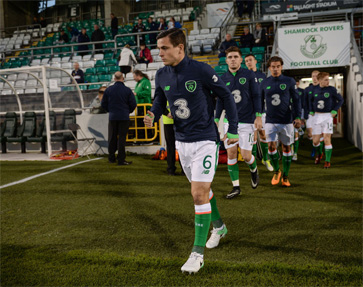 "It's always nice and a great personal reward every now and again to get recognised and pick up an award. I've had a few over the start of my career and hopefully there will be more personal and team trophies and awards to come along the journey.
"It's been a good year for me at international level and it's a massively proud moment for me, every time I pull on the green jersey and represent my country. It makes the feeling even better and even greater when I get to lead the lads out and captain my country.
"It's gone from this time last year, starting this qualifying campaign and I've come to captaining the side."
Cullen's team currently sit second in their U21 European Qualifying campaign behind just Germany in Group 5, two points below the leaders who they are yet to take on.
King's U21s face Azerbaijan next in qualifying as they look to stay in touch with Die Mannschaft on Tuesday 27 March, after an international friendly against Iceland on Thursday – two fixtures Cullen is looking forward to.
"Winning this month against Azerbaijan would keep us close and all we can focus on is ourselves at the moment," Cullen continued. "We know we have to be winning these games if we realistically want to be qualifying.
"When the draw was made, I think everyone would have said straight away that Germany would qualify automatically, so we've got that underdog mentality, knowing we're good enough, and knowing we are still in contention to qualify internationally.
"We're a year into qualifying now and in a strong position and we've picked up some good results along the way.
"We also play Iceland in this break so on a personal level, it will be great to get some high intensity games against quality players in while there is a three-week break in West Ham games.
"Coming away and playing in competitive games; no matter what country you come up against you know you're playing the best players coming out of their country, it is going it help you."
While Cullen was named the U21 Player of the Year at the ROI Awards, West Ham and international teammate Declan Rice – who Cullen often partners in the Ireland U21 midfield – was awarded the U19 equivalent.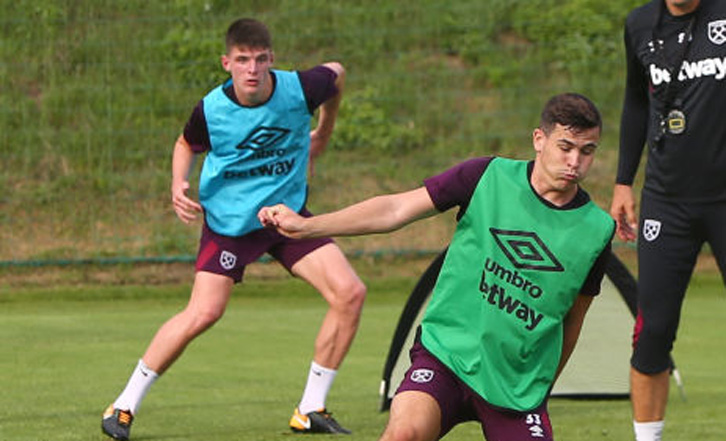 "I think it always helps, having a good relationship with somebody off the pitch, it always helps on the pitch as well," Cullen explained of his friendship with Rice.
"Dec and I get on really well off the pitch and we've known each other a long time now. It's great to play alongside him for Ireland. It helps that he's a very good player as well.
"We have a really good collective togetherness in the squad though, and that will stand us in good stead for the campaign. The staff, the players all get on really well and we all look forward to meeting up. I think that camaraderie gives us a better chance on the pitch."