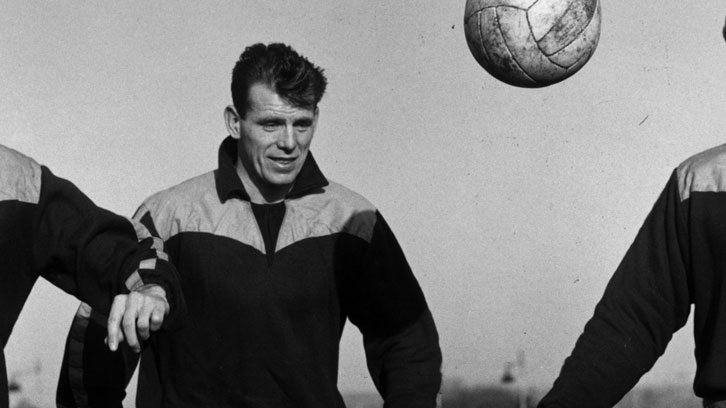 This is the amazing story of how West Ham United signed John Dick, the Scottish striker who went on to become an all-time great in Claret and Blue.
Dick, who was born in Glasgow on 19 March 1930, went on to score 177 goals for the Hammers across nine seasons, spearheading the Club's attack as they won the Second Division title in 1958. But the tale of how manager Ted Fenton clinched the Scot's signature is even more sensational than his subsequent goalscoring record!
Raised in the same Govan district that produced Sir Alex Ferguson and Kenny Dalglish, Dick was stationed in Essex in the post-war years, during which time he played non-league football for Crittall Athletic – then the works team of Crittall Windows Ltd and now National League club Braintree Town.
Dick's goalscoring exploits for both Crittall and his Army unit caught the attention of scouts. The prolific forward was recommended to both West Ham boss Fenton and Tottenham Hotspur manager Bill Nicholson but, when he was reposted to Catterick in North Yorkshire, the race was on to turn the full-time soldier into a full-time striker.
Fenton recounted a tale that would seem barely believable in the modern game in his seminal book At Home With The Hammers, which was published at the height of Dick's goalscoring powers in 1960...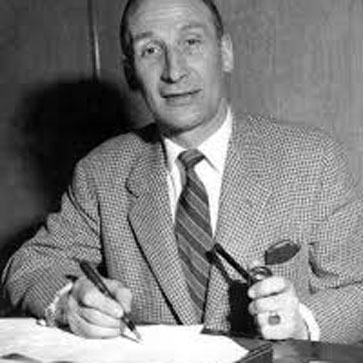 "I heard about John Dick, our goalscoring inside forward, through an old friend from my Colchester days. My friend told me that he had seen a soldier playing for Crittalls Athletic, the Essex side, who was worth watching.
"No sooner the word than the deed but, when I turned up to see Dick play, my first view was an abbreviated one. He was taken off with a dislocated shoulder. But I had seen and heard enough to be interested.
"From then on John Dick was under the microscope most of the time. I got permission from his club and then went to see him. After that I followed his progress closely through the Army Cup rounds, and went up to his new station at Catterick to have a further look.
"I had made up my mind that I wanted Dick at West Ham, although I knew it wouldn't be easy. The lad wasn't keen on coming to England. He wanted to stay in his native Scotland. And, above all, he was just crazy about Glasgow Rangers.
"But I knew my time was running out when I heard that the Crittalls coach, an old Spurs player, had tipped off White Hart Lane about the boy. So, when Dick went home to Scotland on leave, I followed.
"That started off one of those depressingly crazy treasure hunts. I arranged to meet him at Ibrox one Saturday afternoon and when I turned up there was no sign of Dick. I waited around, then, beginning to get fed up, I went in to see the match. A mix-up in the messages had sent Dick across to Hampden where he, too, waited patiently.
"After the match I set out to find Dick, who I knew was 'somewhere in Glasgow'. But where? After a lot of phone calls and enquiries, I eventually traced his family to Cardonald, a suburb about five miles out.
"Off I went, only to find nobody in. After long spell hammering on the door, and a lowering period while I thought about sitting on the door-step for the rest of the weekend, neighbours came to my rescue and suggested he might be at his sister's in Govan.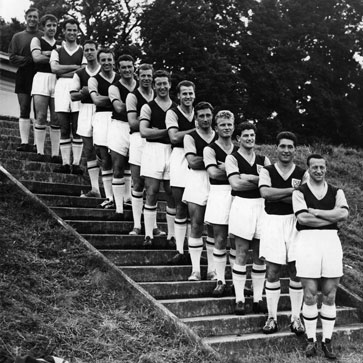 "So I blazed another trail to Govan, only to find what looked like a forest of flats, hundreds and hundreds of them, all grey and similar – and I didn't know the number I wanted. I knocked at doors, I trudged along dark corridors. I asked and asked, always the same seemingly pointless questions until I thought I must sound like a lunatic. And all the time I knew I wasn't going to get the answer I wanted.
"At last, in desperation, I went back to his parents' place. At least I knew where they lived, so I was better employed wasting my time where I knew something might happen. Once more I knocked at the door without hope, only this time I heard movement as someone came to answer it. John Dick's parents were in! If I had known how to do a Highland Fling, I would have done it.
"But this wasn't the end of the disappointment. Nothing so simple as that. It was eleven o'clock, but John was still out. So we sat and talked and waited. Eventually, John's mother said she would go out and see if she could find him. She did both – arriving back with him soon afterwards.
"Then came the long, interminable discussions as I talked John out of his desire to stay in Scotland. Eventually I won, and, way past midnight I signed him for West Ham. I have seldom been so exhausted, nor so happy.
"In fact, I felt so good I walked the five miles back to Glasgow in the icy cold with policemen eyeing me suspiciously. I couldn't get a room in the hotel either, and, in the end, I gave a night porter ten shillings to let me doze on the settee.
"But I didn't care. I had made my first signing. More were to come."