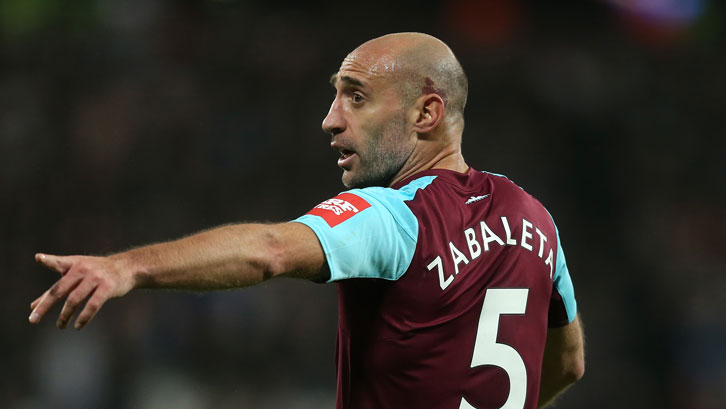 Pablo Zabaleta says West Ham United will play the first of 'nine finals' when they host Burnley at London Stadium on Saturday.
The Hammers go into the weekend sitting 14th in the Premier League table, with 30 points, and know at least three more victories are likely required to secure their top-flight safety.
Argentina full-back Zabaleta recognises that West Ham's fate remains in their own hands, but they cannot afford many more slipups if they are to steer clear of the bottom three.
At the end of the day we need to win our games to make sure we can be in a better position

Pablo Zabaleta
"We have got nine finals, that is the reality," said the 33-year-old, who has started 28 of West Ham's 29 Premier League matches since making a switch from Manchester City last summer. "If you look at the whole season and how it's been so far, there have been so many ups and downs, we have done good things and bad things, there have been many changes and injuries have been a problem for us as well, in key moments and to key players.
"But we find ourselves in a situation where we are not the only team fighting against relegation. We are one of about seven or eight teams, or perhaps even more, with only three to six points between them, which shows how difficult the Premier League is. It is so competitive.
"We are all in a situation where we have to pick up points if we want to be safe as soon as possible and be a Premier League team next year, but the good thing is that it still depends on us. It's not like we're in a situation where we need to rely on other teams' results.
"Of course, when the bottom three drop points it's good, but at the end of the day we need to win our games to make sure we can be in a better position.
"We have two big home games coming up now with Burnley and Southampton and we need to win against those teams. It's important not to drop points."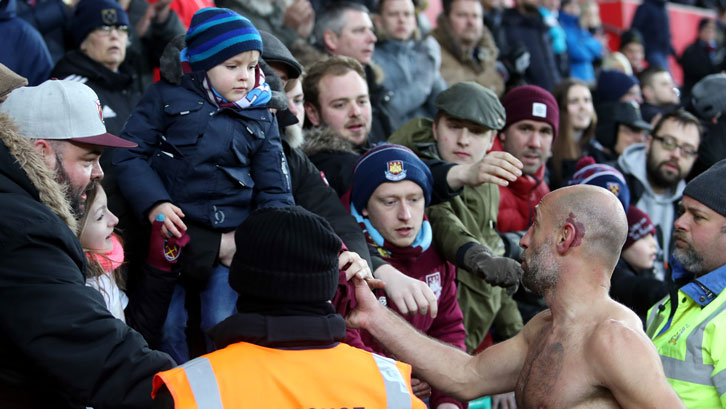 Zabaleta also believes the Claret and Blue Army have a big part to play between now and the season's end, with six of the Hammers' remaining nine Premier League matches to be played at London Stadium.
Home advantage, the defender believes, can make a huge difference on the pitch.
"Home games are so important, they are crucial. We need to make our home a very difficult place to go. Every time we play at home, we're in front of our own fans and I know that the fans will be there to support the team.
"Since I've been here, my experience is that the supporters are always there for us in the tough times, behind the team. We need them as an extra player, the 12th player like we say, but us players also need to make sure we give them something back by putting in a good shift and showing a good performance.
"We need to find that consistency from now until the end of the season to win games."