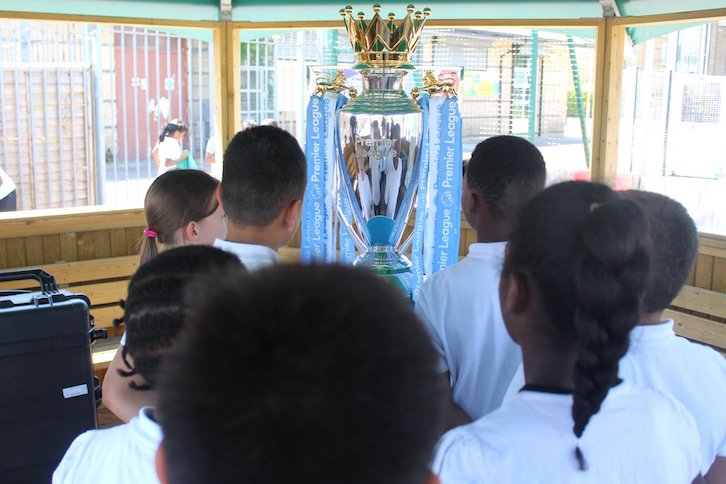 West Ham United's Foundation marked the start of the Youth Sport Trust's National School Sport Week by getting involved in Mascot Monday with their local primary schools, using Super Movers to get children active whilst they learn.
Dozens of lucky youngsters at Gallions Primary School in Beckton were treated to a visit from the Premier League Trophy. The pupils took part in a morning of fun sport-based activities, followed by getting their chance to take a closer look at the Trophy!
Super Movers is a partnership between the Premier League and the BBC which bring stars from the worlds of football, music and television together in fun, free and easy-to-follow educational videos which will capture children's imaginations and help teachers to get them moving throughout the day with a series of routines and activities.
Ross Williams, Senior Football Development Officer at the Foundation, said "It was fantastic to have the Premier League Trophy visit one of our partner Primary Schools. The kids absolutely loved getting to see it up close, and I think quite a few of them won't forget this day for a while!"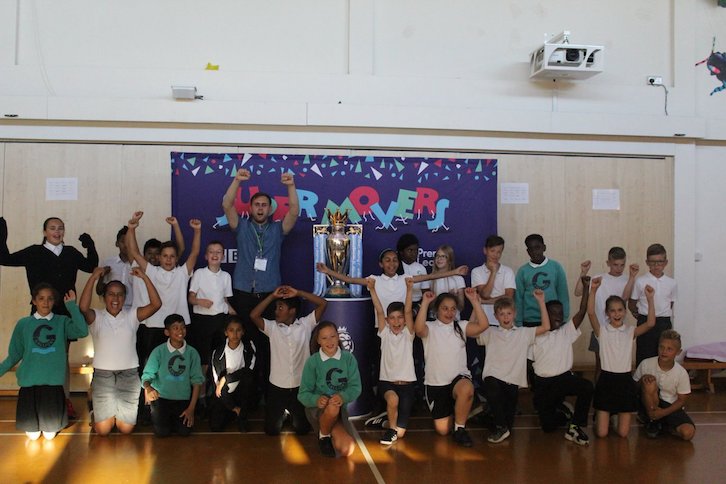 Speaking about the Super Movers project, which has been running since the end of the 2017/18 season, Williams said "Most of our Primary Stars schools across east London and Essex have got themselves involved in Super Movers. It's having such a brilliant effect on the kids, who are much more active and also engaged in the classroom as a result of it."
Chief executive of Youth Sport Trust, Ali Oliver, added: "This week we are marking a decade of National School Sport Week by celebrating the role of play and sport in education. Taking part in PE and school sport translates to so many lifelong benefits, not only for young people's physical and mental health but also equipping them with the skills to succeed in the classroom."
National School Sport Week is a huge celebration of PE, school sport and physical activity and sees free resources provided for schools and nurseries to access upon registration, with a view to providing tips and inspiration to get more young people active.