West Ham United manager David Moyes met with media representatives on Monday ahead of the Premier League with Crystal Palace.
The boss offered an insight into his available team, the competition for the starting goalkeeper position, and a couple of potential loan departures ahead of Wednesday's transfer deadline…
An Obiang injury update
Midfielder Pedro Obiang was forced from the field in the first half of West Ham United's clash with Wigan Athletic on Saturday, and manager Moyes has confirmed the Spaniard has suffered ligament damage.
The timeframe for the 25-year-old's absence is not yet certain as the extend of the set-back is not yet known, but Moyes was delighted to at least be able to reveal that Obiang's injury was not cruciate-related.
"He's got a medial ligament injury," the manager told a press-conference. "It's one of these where you can't quite get the result immediately, as far as long as it's going to take. It's not a cruciate, which Is really good news.
"We're just waiting to see if it's a rupture in his ligament or if it's just medial ligament damage. We're still assessing it. He got checked and scanned yesterday. I just don't have an exact time of what we think it's going to be."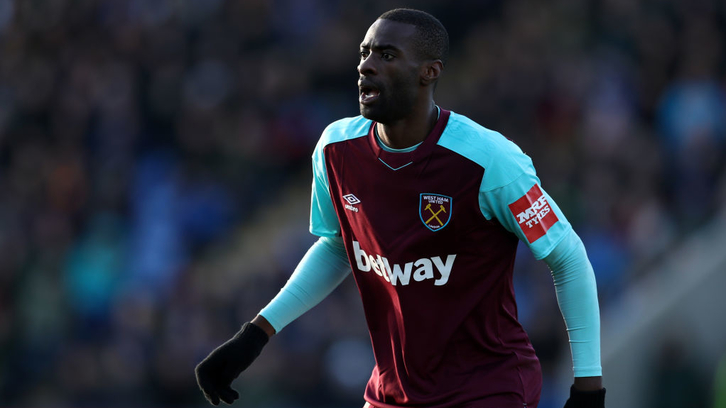 Moyes also indicated that the Hammers would soon be able to call on a host of players that have been absent in recent weeks due to injury.
"We've got people close and people on the way back. Hopefully there's a few others that aren't too far away as well. In the main we've been in a good place. Clubs pick up injuries and we've got a few at the moment."
'Every game is must-win'
Moyes was asked if this contest felt like It was a must-win game, given Crystal Palace are a team near the Hammers in the league table, and his side are playing at home.
"When I came here every game was near enough a must-win," Moyes recalled. "And then we had the big games against Arsenal, where we were able to get a point, and we beat Chelsea, then we went to Tottenham and drew there.
"Every game we had felt like a must win game. I suppose we go into this game in the exact same – must-win."
It is something that the manager reckons is felt by all clubs in the English top flight, given that there is so much to fight for.
"I think football in the Premier League gets that way now. If you're at the top it's a must-win because you want to stay at the top and if you're at the bottom you have to do it to avoid the bottom three.
"I think it will be a tough game for both teams, but hopefully a good game."
'Tough' Palace stand in way of top ten
An undefeated run in West Ham's last five Premier League contests has moved the Club up to 11th in the table.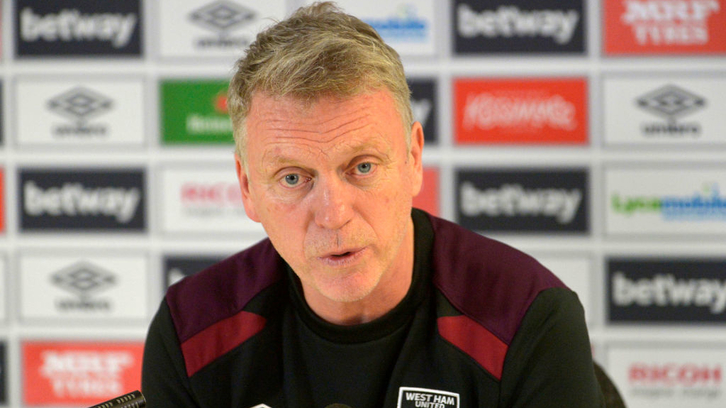 A good period has Moyes eyeing up a push for the top ten.
The manager said: "We've moved out from the bottom three and got ourselves up the table. The job now is to stay up the table and move into the top half if possible."
Standing in the side's way is Tuesday's opponents, Crystal Palace, who have been impressive since the appointment of former England manager Roy Hodgson.
Moyes knows the test that the Eagles will present and is preparing his side for a difficult clash at London Stadium.
"I do know that Crystal Palace are a tough team. Maybe them and ourselves, outside the top six, are the form teams. It's a tough game.
"Roy has done a top job with Palace. You think, the run of games they had when he took over, and the position they were in in the league, you would have thought that it would be really difficult. He's got them going in the right direction.
"It's a tough game for us but a tough game for them as well."
Burke and Cullen's future
Reece Burke and Josh Cullen have both played a couple of times since returning from a loan spell with Bolton Wanderers, with the former netting the winning goal against Shrewsbury Town two weeks ago.
Moyes has confirmed that the pair could go back on loan but any decision won't come until the final 24 hours of the transfer window.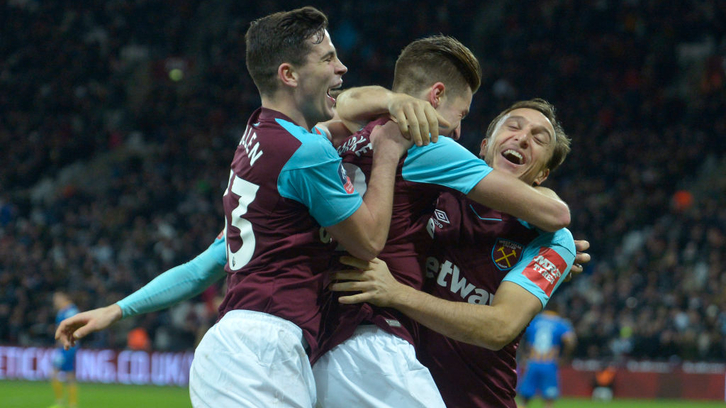 He said: "Decisions will be made on them probably after [Tuesday's match]. We need to take it right to the wire. We would have liked to have done it sooner but we've got a few injuries, so we need those boys around just now."
'I've got two No.1 goalkeepers'
The manager once again reiterated his belief that, in Adrian and Joe Hart, he has two goalkeepers who are both capable of being West Ham's first choice.
Hart played in the weekend's fixture with Wigan while Adrian has established himself in the Premier League in recent weeks, and Moyes believes the pressure is on the Spaniard to keep his place, with the England shot-stopper waiting for his chance.
Moyes added: "I think I've got two No.1 goalkeepers. At the moment, Adrian has got the No.1 jersey. The pressure is on Adrian to stay in.
"We want good competition and we know what Joe is capable of. He's played well in the games and I couldn't fault him for anything that's happened in the games. I look forward to keeping Joe and making sure he works hard to push back into the team."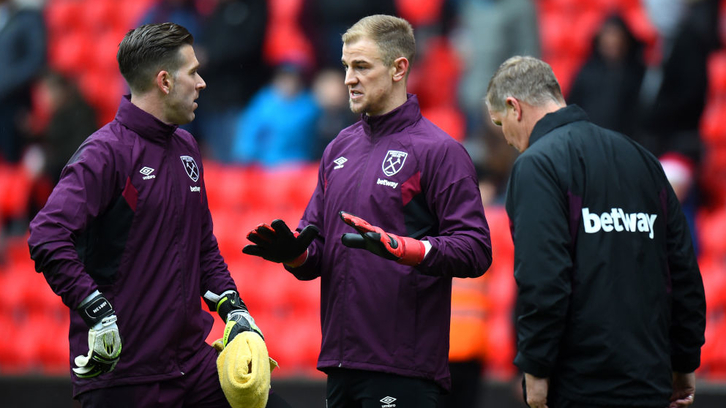 Hammers will miss 'remorseful' Masuaku
The West Ham boss also revealed he had talked with Arthur Masuaku, after the left-back was sent off during Saturday's fixture.
The 24-year-old is set to serve a ban and Moyes admits the side will miss his quality on the pitch, while also revealing that Masuaku had shown remorse for his actions.
On Masuaku Moyes said: "I spoke with him yesterday and he was sad about the whole thing. We were sad because he cost us, but I actually felt that he was really remorseful. He said: 'I've never done it before and I've never been sent off before'.
"Yesterday he was really down about the whole thing, and rightly so, and we're down because he's played well for us. He's been a big part of the team and we're going to miss him in the coming weeks.
"It was a terrible thing that he did and I think everybody knows, in our culture, it's just not acceptable if you do that. I said before, what he gets, he will deserve it."