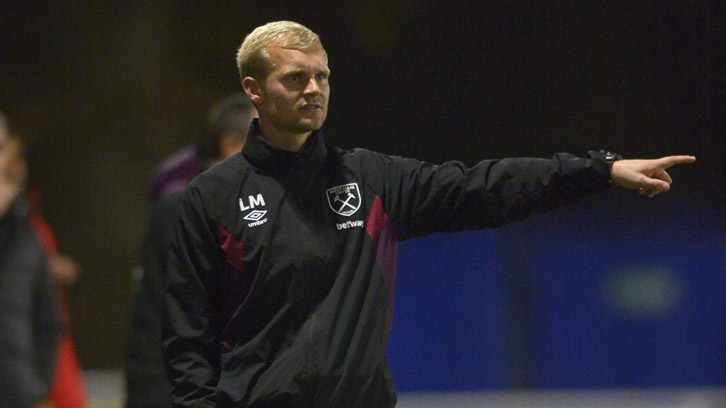 West Ham United U23s assistant boss Liam Manning was pleased with the way his side dealt with the challenge of an experienced Swansea City team on Monday despite a 3-0 defeat in south Wales.
The young Hammers – who ended the game with four U17 players on the pitch – were the better side for much of the first half and parts of the second but were outdone by the Swans who took their chances on the break.
George Byers and Jordon Garrick scored for the hosts before the break and substitute Kenji Gorre added a late third as Terry Westley's side looked for a way back into the game two minutes from time.
Despite the defeat – the Hammers' first of 2018 – Manning took the positives from the evening, in particular the performance of Marcus Browne who played his first 90 minutes of the season after a difficult spell on the sidelines through injury.
He said: "It was difficult tonight but we look at all the good things, of which there were many. We played with a good style. There was also Marcus, who got 90 minutes out there tonight and played well. That was a huge positive.
"The age of the group, also, we've got to mention. We had a lot of young players against a really physical Swansea City. They are quite an old team too; they have no youth team players and they're pretty old.
"They are well organised, they're solid and they're quite direct so it was hard to play against them. Having said all that, I thought we did well, although we lost 3-0, we're happy.
"We thought we were probably the better team in the first 45 minutes. We had more possession, we were more of a threat and we were the better team. So it was very frustrating to go in two behind. Their style, going direct into the nine and the eleven running off him, it was a great challenge for us."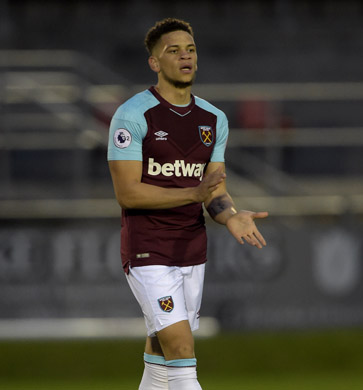 Ajibola Alese, making his fourth U23 appearance of the campaign and third in a row, was the young head at the back – at 17-years-old – and impressed, while all three substitutes and fellow U17s Bernardo Rosa, Sean Adarkwa and Kristijan Belic all put in performances to warrant praise from the coach.
Manning continued: "Aji at the back is 17 – and he's been terrific in the last two games against Manchester United and Leicester and tonight it was a completely different experience for him and I thought he really stuck at it and did well in the second half.
"Coming up against challenges like that is only going to improve him and help him in the long run.
"We were also pleased with how Sean and Kristijan did; Sean has been training really well and the reward was coming and getting on the pitch tonight.
"Ultimately, that's the reward for all of them if they get their head down and we're pleased with how they both did when they came on."
A mixture of impressive performances for the U23s and injuries to first team players has seen several youngsters involved with David Moyes' senior squad in recent weeks, meaning Terry Westley's selections have included many players well under the age of 23.
And added with the possibility of more Hammers following Martin Samuelsen out on loan, Manning expects further opportunities for players down the age-groups in the Club's Academy of Football.
 "We can push some U18s up into this team and sometimes you don't see the benefits of that until later down the line but it really is a massive plus for those players.
"Obviously our aim is to get them playing senior football and hence why we don't have a massive group. This stage of the year is important as we now try and push them into the first team or get them away on loan playing first team football.
"For some, there's that need to keep them around playing plenty of football; someone like Grady Diangana is a great example of that and it's an appropriate challenge for him. He's made good progress.
"But ultimately this is an important part of the season for us and there will be opportunities for players."