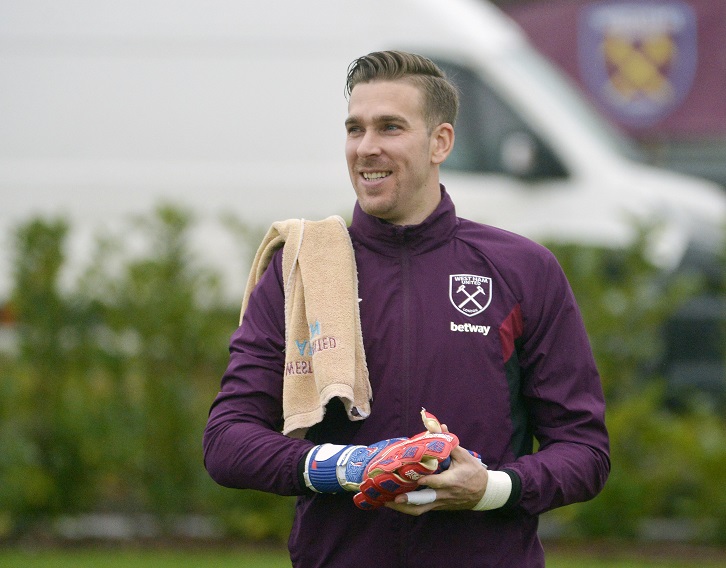 Adrian says West Ham United will use AFC Bournemouth's controversial late Boxing Day equaliser as motivation when they host the Cherries at London Stadium on Saturday.
The Hammers looked on course to score a 3-2 Premier League win at the Vitality Stadium, thanks in no small part to the Spaniard's string of second-half saves.
However, Callum Wilson snatched a point for Eddie Howe's side with a goal that replays showed may have been both offside and netted via the striker's upper arm.
"We played against Bournemouth recently and we were unlucky with their last goal, or maybe not unlucky!" said the No13, who has helped his team go on a run of just one defeat in their last eight Premier League matches.
"It is an extra motivation because we felt we deserved the three points because we worked really hard and came back well and were looking to get a great result away from home in a difficult pitch, but that's football.
"Now we have another opportunity in our own pitch, in our stadium, with our fans, so everything is positive for us to give our best."
It is an extra motivation because we felt we deserved the three points on Boxing Day

Adrian
The goalkeeper has played his part as West Ham rose from the bottom three to their current position of eleventh, and sees no reason why they cannot continue their good form when they face Bournemouth.
"To be fair, the last few games we have got some good results and have climbed quite a few places in the table and are in a better position right now, so we have to keep playing like this and performing well to get some more points.
"Our motivation has to be the same, to always get the three points. Sometimes you can get them, sometimes not, but you must always do your best to perform and in the last few games we did well.
"We are in a positive way and we feel we can get another three points."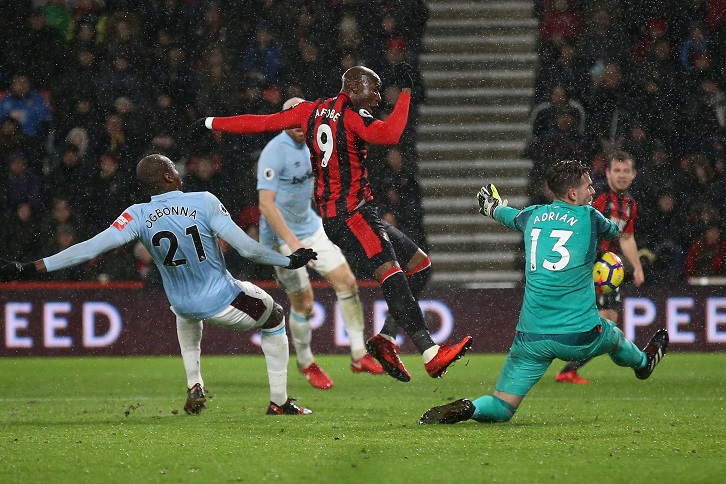 West Ham have collected 15 points from their last eight games, beating Chelsea, Stoke City, West Bromwich Albion and Huddersfield Town and holding Arsenal, Bournemouth and Tottenham Hotspur to creditable draws.
Adrian has enjoyed watching his teammates score 16 goals in that span, while the stopper himself has conceded just nine, keeping two clean sheets.
"To be fair, after working hard, it's god for the team when they are playing in the other half of the pitch and they don't need me. I prefer it this way!
"But I don't have a problem if I am involved in the action and I have to make some good saves to help my team to get a good result."
Whichever way Saturday's game pans out, Adrian is determined to end on the winning side, erasing the frustration Hammers suffered back on Boxing Day.