Club
Hammers welcome brave Isla to Bournemouth game
West Ham United will welcome a very special guest to Saturday's Premier League fixture with AFC Bournemouth.
Three-year-old Isla Caton will lead the Hammers out at London Stadium.
Isla, from Hornchurch in Essex, was diagnosed with a rare child cancer called Neuroblastoma – the same disease which tragically took the life of heroic young Sunderland fan Bradley Lowery last year – in March 2017.
Brave Isla is currently undergoing an intense 15-month course of chemotherapy and radiotherapy treatment at Great Ormond Street Hospital after the aggressive cancer spread to her bones and bone marrow.
Just 100 children in the UK are diagnosed with Neuroblastoma every year and immunotherapy – which involves the injection of an antibody therapy – is not currently available in this country.
Consequently, her parents Nicola Caton and Michael Hook want to raise more than £190,000 for Isla to undergo specialist treatment in the United States.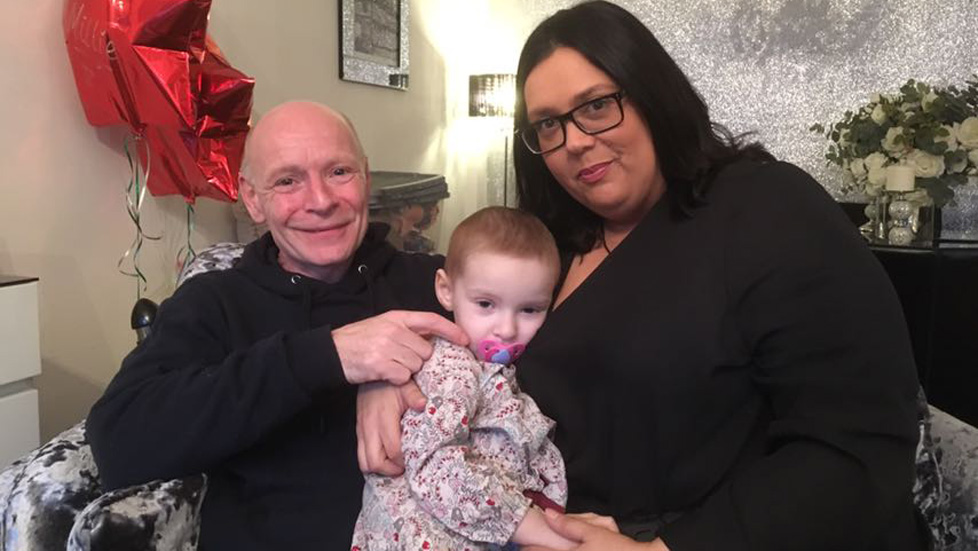 The fundraising campaign has been backed by the Bradley Lowery Foundation, the charity which was set up in memory of the gallant six-year-old who died last year after forging a close bond with Bournemouth's former Sunderland and West Ham striker Jermain Defoe, to fund treatment for youngsters suffering from the same disease which took his life, as part of their #CancerHasNoColours awareness-raising initiative.
Nicola, who is joined at London Stadium today by her husband, Bradley's mother Gemma and representatives from the Bradley Lowery Foundation, welcomed West Ham's involvement in the #TEAMISLA campaign.
"We are trying to raise £192,000 to get her to the USA as soon as she finishes treatment to receive the Bivalent at the Memorial Sloan Kettering Cancer Center in New York City, in the hope that it will prevent her neuroblastoma returning," Nicola explained.
"So many people have already donated and helped with fundraising already and we will be holding more events and trying to think of more ways to raise the money Isla needs but, most importantly, we want to make as many people as possible aware of this horrible cancer that affects children.
"Isla is the bravest little girl we have ever met and she has a long way to go through her treatment. We want to give Isla the best-possible chance of fighting this terrible disease by taking her to the US to undergo treatment not available in this country.
"We are grateful to West Ham United for the opportunity to raise both funds and awareness for Isla and for the Bradley Lowery Foundation at Saturday's game and are immensely proud that our little girl will lead out our football team at London Stadium."
You can make a donation to #TEAMISLA via a bucket collection outside the Stadium Store at London Stadium, texting the dedicated SMS donation service ISLA14 £1 (or another amount) to 70070, or online at www.justgiving.com/campaigns/charity/thebradleyloweryfoundation/islacaton
For more information about Isla's fight, and those of other courageous youngsters battling Neuroblastoma, visit bradleyloweryfoundation.com