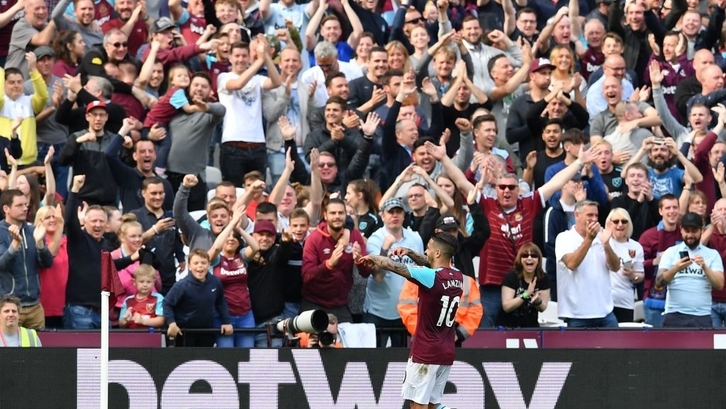 Tickets for West Ham United's first home Premier League match of the 2018/19 campaign, against Bournemouth this Saturday, had previously sold out, but there's no need to miss the game with seats now available via the Ticket Exchange!
 
The Hammers defeated Bournemouth in their first ever Premier League fixture at London Stadium, courtesy of a finish by Michail Antonio, and you can be there as Manuel Pellegrini leads his side out for the first time at London Stadium this weekend!
 
Season Ticket Holders who are unable to attend this weekend's contest against the Cherries are able to relist their seat for resale, giving other West Ham supporters the chance to attend and keep London Stadium at full capacity for opening home fixture.
 
There's an added incentive for Season Ticket Holders to relist their seat, as if their ticket is purchased by another supporter for the match, they will earn Club Cash to redeem against a number of club products, including their Season Ticket renewal!
 
West Ham United supporters can purchase any relisted seats online here.
 
For a guide on how to relist your seat for resale, please click here.