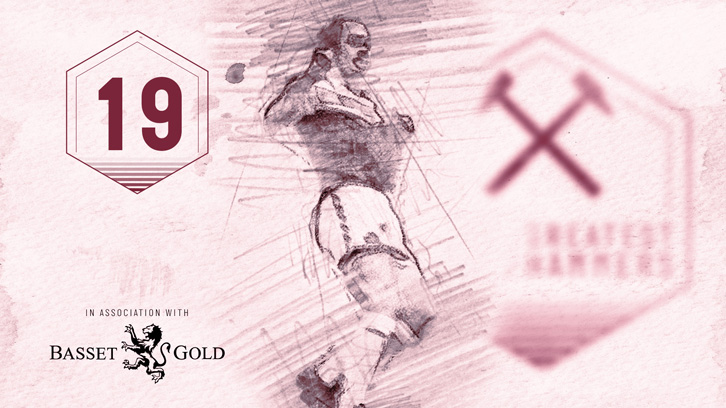 Our #50GreatestHammers countdown, in association with Official Investment Partner Basset & Gold, reaches No19 with prolific 1970s centre forward Pop Robson...
St​a​y close to the West Ham United website as we count down the #50GreatestHammers in our Club's history, and look out for how you can get involved in deciding the top ten!
Pop Robson
Years with West Ham United: 1971-74, 1976-79
Appearances: 255
Goals: 104
Pop Robson is one of the most prolific centre forwards in West Ham United history.
Born in Sunderland in November 1945, Robson kicked-off his career at Newcastle United in 1962, scoring 97 goals in 244 appearances for the Magpies before joining the Hammers in a club-record £120,000 deal in 1971.
That fee was soon shown to be a bargain as Robson scored on his debut in a 2-0 win over Nottingham Forest at the Boleyn Ground.
In all, he scored 53 goals during his first spell in east London, including 28, all in the First Division, to finish as the Hammers' leading scorer in 1972/73.
July 1974 saw Robson return to his home city for a two-year spell with Sunderland which yielded another 32 goals and two more top goalscorer accolades.
John Lyall moved to bring the striker back to Upton Park in October 1976 and, despite West Ham's struggles near the bottom of the First Division table and ultimate relegation in May 1978, Robson continued to find the net on a regular basis.
Robson remained loyal to the Hammers following their demotion to the Second Division and, at the age of 32, he plundered 26 goals in the 1978/79 season, including his only hat-trick in Claret and Blue in a 3-0 win over Millwall in October 1978.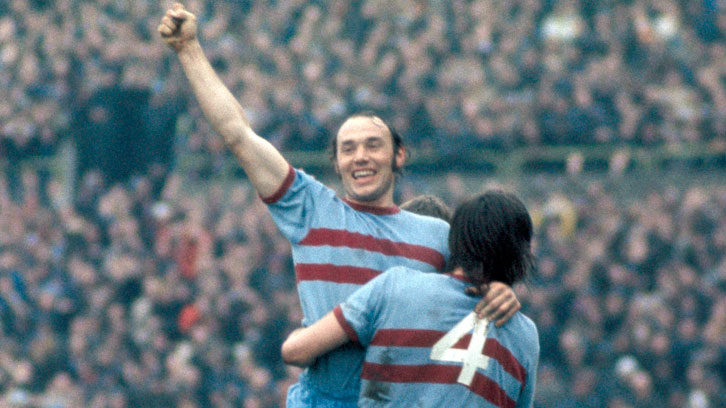 In each of his final three seasons as a West Ham player, Robson finished as leading goalscorer, meaning he did so in all six full seasons he was at the club!
With 51 goals in his second stint, Robson netted 104 in total, ranking him ninth on the all-time list.
Robson returned to Sunderland for a second spell following his departure from the Boleyn Ground, before grabbing 26 goals in 72 games for Carlisle United and three in 15 appearances for Chelsea.
Amazingly, he enjoyed third spells with both Sunderland and Carlisle before completing his career at non-league Gateshead.
After hanging up his boots, Robson coached at a number of clubs, scouted for Sunderland and spent a short period as Carlisle manager.
Now 72, he resides in his native North East.