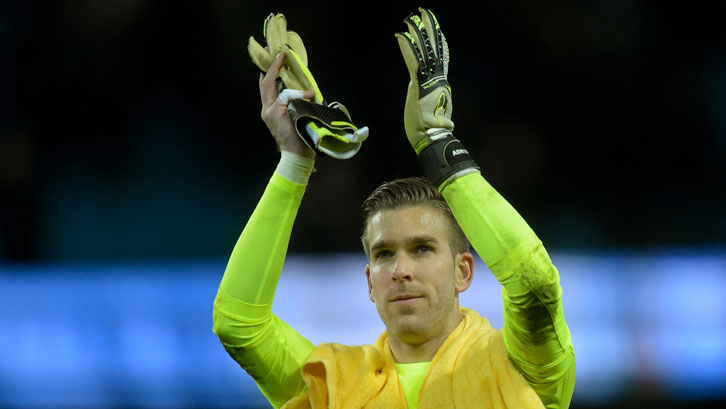 Adrian is eager to make the most of the opportunity to help West Ham United secure Premier League safety when they welcome Manchester City to London Stadium.
With City loanee Joe Hart ineligible, the Spaniard will return to the starting XI against the champions on Sunday and is ready to show his goalkeeping ability.
With four games left to play, Adrian wants his performance against the Citizens to give manager David Moyes no option but to select him between the sticks for the remainder of the season.
I am ready to help the team and to help us get some good points and to be safe as soon as possible

Adrian
"Obviously I am ready to help the team and to help us get some good points and to be safe as soon as possible," said the No13. "I want to be in the team until the end of the season and to show everyone that I am still here and performing at a good level. I will always do my best on the pitch.
"I feel I am more than ready to play. I was waiting for the opportunity to play after my last game, so I have been working with intensity and so hard over the last few weeks and now my moment has arrived.
"This is a different situation because Joe can't play, but nevertheless it is an opportunity for me to play and I have to show how I am now."
While West Ham battle for survival at one end of the table, Pep Guardiola's runaway leaders are chasing a host of Premier League records at the other.
And while securing the Hammers' top-flight status is by far Adrian's number one priority, the 31-year-old would also love to stop free-scoring City in their tracks.
"The truth in football is that Manchester City are the champions and they will come to try to win the game and score goals because they want to break the records for the most points and most goals in the history of the Premier League.
"It's my job to prepare and try to stop them. I want to show that, when I play, I am ready, so I'll do my best. I know I will be in action many times."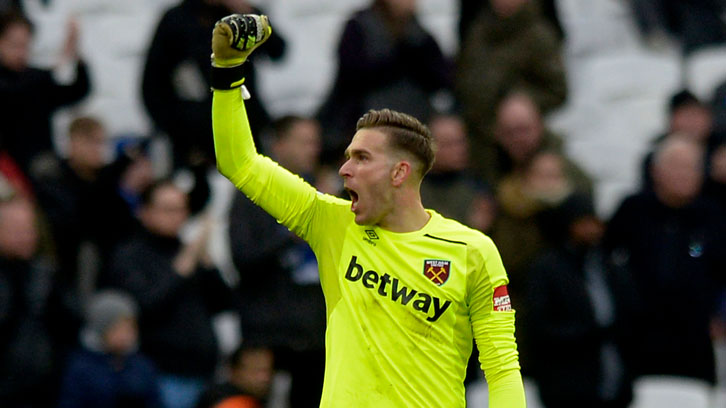 Looking further into the future, Adrian would love to extend his five-year stay in east London, but the popular stopper is at the stage of his career where he wants to play regularly.
"I like to play, I like to enjoy playing and I want to be the No1, but I have to deserve it as well. If the team can help you with their defending as well, that's much better.
"This season for me has been a bit disappointing and frustrating at times, but I have one more year on my contract and we will see more when the season has finished.
"I hope I have the chance to play until the end of the season and that I can show I am here to help West Ham, as I enjoy it here at London Stadium."