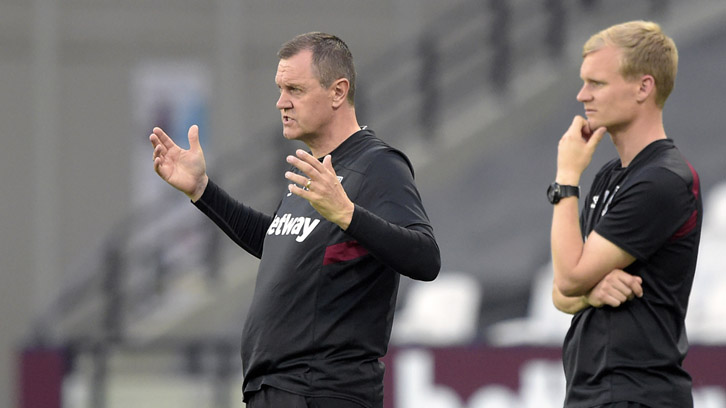 West Ham United U23 boss Terry Westley labelled the campaign as a whole for the Academy of Football 'a season of positives' and said Friday's defeat to Arsenal in Premier League 2 Division 1 will not cloud that.
The Gunners were 3-1 winners at London Stadium, and as a result were crowned Division 1 champions, thanks to goals from Reiss Nelson and Eddie Nketiah – who grabbed a double.
Domingos Quina's brilliant second half strike reduced the deficit but the visitors grabbed all three points, on a night that was about celebrating the successes of the Academy, according to Westley.
He said: "One game doesn't cloud our overall development and let's be clear; I couldn't be more proud of the staff and the players for this season.
"There have been so many plusses for us; players have been on loan this second half of the season, playing at high levels. Martin Samuelsen, who was 21 last week, has played over 50 Football League games.
"Moses Makasi has gone to Plymouth, done well and they've all gained valuable experience at a very good level.
"We did brilliantly to reach the knockout-rounds of the Checkatrade Trophy; we finished the game [against Stoke] with Mark Noble, Josh Cullen and Declan Rice all on the pitch together, a proud moment for the Academy.
Let's be clear; I couldn't be more proud of the staff and the players for this season

Terry Westley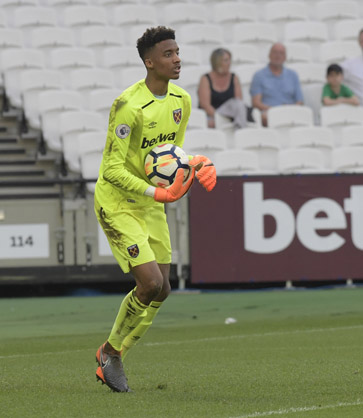 "Now, our season comes to a close but the first team still have five fixtures and the players have to put their foot on the pedal once again to see if they can get 20 minutes here and there before the end of the season.
"We have three tours as an Academy as well; the season is far from finished. The players still have to work hard, and over the summer too."
Arsenal were impressive from the outset as they went in search of silverware, and the Hammers had goalkeeper Nathan Trott after a string of fine saves in the first half kept the score at 2-0 before the break.
And despite the hosts coming out and pressurising their opponents at the start of the second period, Steve Gatting's Gunners were crowned champions at full time.
"I think a big congratulations goes to Arsenal," continued Westley. "You are where you are at the end of the season, and it tells the story. In an attacking sense, they are a handful and have been for every team. Many congratulations for them.
"From our point of view, that was the difference; their attacking players, their pace and power really made the difference. In general in the game, we had more of the ball and passed it nicely.
"We made opportunities, but every time the game turned over, they looked dangerous.
"But tonight was about celebrating our season; because it has been a great season for us."