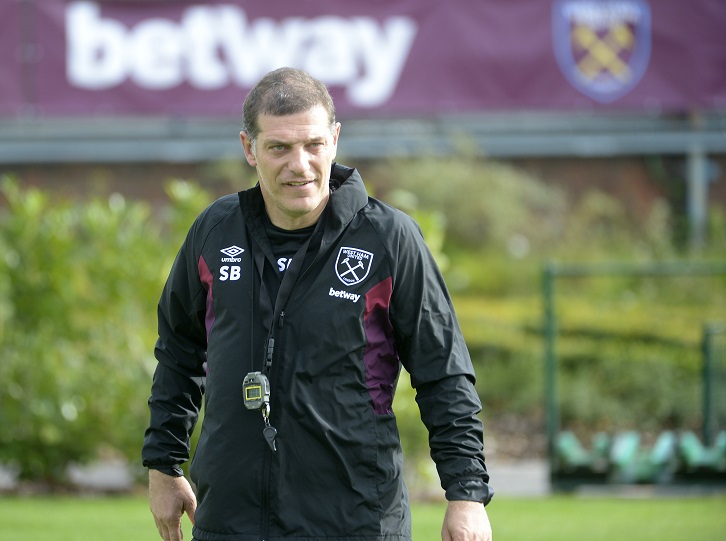 The West Ham United manager shares his thoughts exclusively in his weekly column for whufc.com ahead of today's home Premier League meeting with Swansea City…
We look forward to another big game at London Stadium today. Like us, Swansea haven't made the start to the season that they would have hoped for, so I have no doubt that they will come here determined to go away with a positive result.
 
In that sense, we need to approach the game in the same way we did when Huddersfield came here earlier in the month. Treating the opponent with respect but also showing the right level of aggression and confidence to put ourselves in control.
 
To be fair, we did the same thing against Bolton, and we started that way against Tottenham last week, before we were forced to make a change that interrupted our momentum and took us some time to adjust to. By the time we did, we were 2-0 down, which I felt was harsh on the players.
 
Still, they showed great character to fight back, against a very strong team. This afternoon's match will have a far greater impact on the shape of our season and, I have to say, everything I have seen from my players in training this week and recent matches gives me confidence that we will get the result we want today. 
 
And if, this evening, we are able to look back on September and see a victory over Huddersfield, a point away at West Brom, a victory over Bolton in the Carabao Cup, a narrow defeat to Tottenham and a victory over Swansea, then I have to say I will be a satisfied man.
 
And when I say satisfied, I don't mean that I will sit back, put my feet up and have a big smile on my face. It means I will go into the international break looking forward and feeling positive, ready for another big month ahead.
 
I said after the defeat at Newcastle last month that one of the most disappointing factors was that we immediately had two weeks until our next match and the chance to bounce back and put things right.
 
For any manager, that period is always much calmer and happier if you go into it with a positive result, and so our determination to get a result today is obvious.