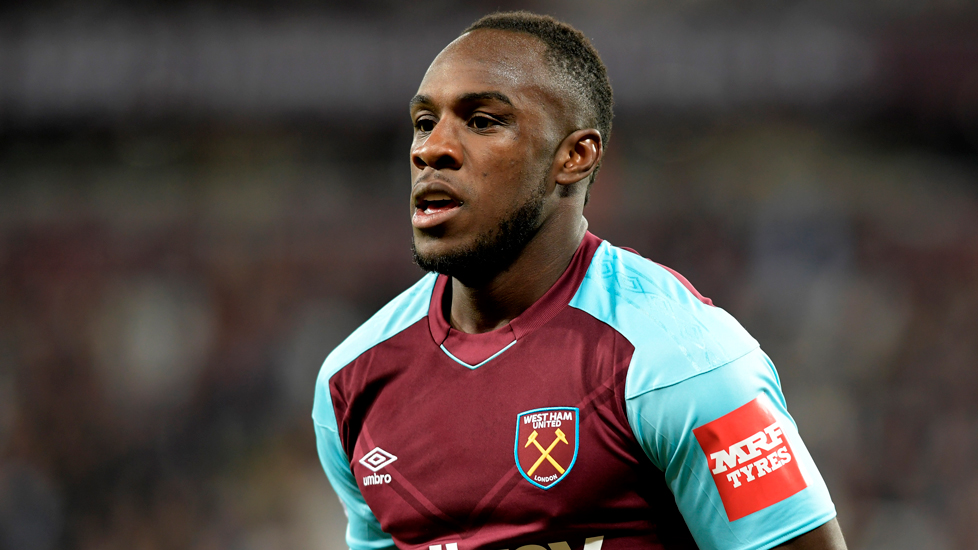 Michail Antonio says goals are just around the corner as West Ham United prepare to take on Tottenham Hotspur on Saturday.
The Hammers No30 may still be waiting for his first goal of the season, but with the team's form turning – along with his knack of being in the right place at the right time – he is hoping to get off the mark against Spurs.
West Ham United secured a memorable victory against Mauricio Pochettino's team at London Stadium last term and Antonio would love a repeat this time around.
"I've had a rusty start to this season," he admitted. "I've been out for four months but as I'm playing I feel I'm getting fitter and better. I've just got to get back in, don't worry the goals are coming, I've got the confidence to score goals, I'll catch up.
"The closest I've come to scoring so far [this season] would probably be Southampton, taking a shot from outside the box and Chicharito followed it in, it's the closest I've been this year."
By winning games, turning your home into a fortress, and going away nicking points, or a win, that's where you become in the top seven of the Premier League but it starts by securing home wins

Michail Antonio
The Hammers boast a strong attacking front six, something the 27-year-old says is a pleasure to be a part of as it creates a healthy competition between the forwards.
He continued: "It is a very seriously attacking line-up and we all deserve to play. Even if you're playing well, there's someone behind you who can come in and do your job just as well so there's pressure."
The final time Tottenham and West Ham met at Upton Park Antonio scored the winner in a 1-0 victory, and it is a moment that is still front and centre in his mind.
"I'll never forget that goal and never forget that day," he beamed. "The atmosphere was unbelievable, I managed to get the goal and the roar when the ball went in, wow."
Since then, Antonio has scored two in his last three games against Tottenham and is already planning a celebration if he scores in the local derby on Saturday.
"It's going to be a massive one because it's going to need to be, it's been so long! I've got something in mind but I can't share it with you, it needs to be the surprise."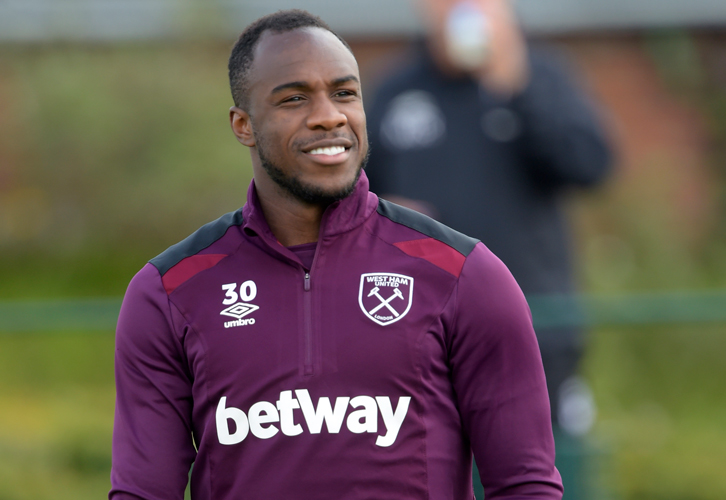 West Ham go into Saturday's home game on the back of a three-match unbeaten run and the No30 is determined to make London Stadium a fortress.
He explained: "The victory over Huddersfield was massive to be honest. Before we played the game on Monday, we saw that everyone else had played before and the people around us had won their games as well so it was a massive game for us.
"The victories showed that we are used to the stadium, we are building on the season last year here.
"By winning games, turning your home into a fortress, and going away nicking points, or a win, that's where you become in the top seven of the Premier League but it starts by securing home wins."