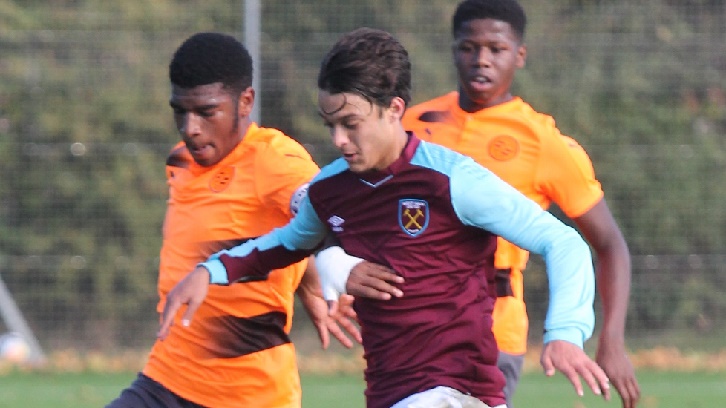 West Ham United U18s gave the Club a lift on Saturday as they scored their first win of the season.
The Hammers took advantage of the windy conditions to snatch a 1-0 U18 Premier League Southern Division victory over Reading at Little Heath.
Bernardo Rosa was the hosts' first match-winner of 2017/18, when his corner was cleared back to him, and the Brazilian's cross was caught by a gust of wind and flew into the top corner via the goalkeeper's gloves.
Assistant manager Mark Phillips was delighted with the team's application, both before and after Rosa's goal, as they picked up three welcome points.
"The wind definitely made things difficult, and it wasn't the most attractive of games, but we worked harder than them and deserved the victory," he said.
"To get our first win of the season is a massive boost for everyone in the dressing room, which had gone a bit flat in recent weeks, as you might expect. I made sure the lads played a bit of music before the game and it seemed to get them up for it.
"It was the sort of game where one goal was always likely to be decisive and we got it. I felt that if we could get ahead, we'd go onto win, but if we'd conceded, we might well have lost.
"Bernardo's goal was the first time we have been in front all season, so we were pleased with the way we defended and saw the game out after we'd scored.
"The captain Ben Wells led by example and defended well, as did the whole back five. Schoolboy Josh Okotcha played up [an age group] and did really well, while Rihards Matrevics made a really important save late on to ensure we won the game."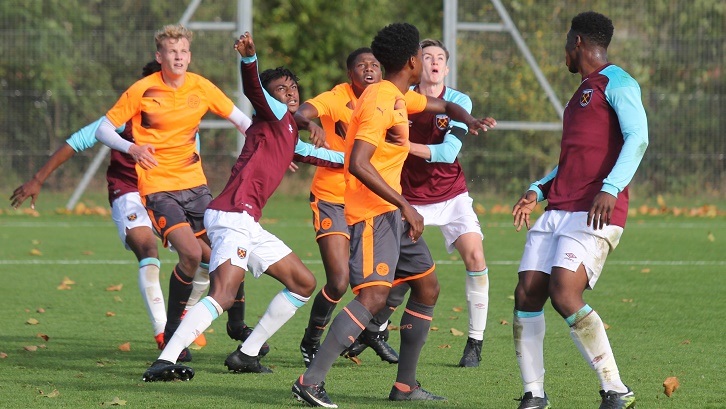 After a weekend off, the Hammers will return to action on Saturday 4 November at 11am, when they host Liverpool in the U18 Premier League Cup at Little Heath.
"It'll be Steven Gerrard versus Steve Potts in terms of coaches!" Phillips smiled. "They had some battles as players and now they'll meet on the touchline, so let's hope Pottsy comes out on top!
"It's a game we're all looking forward to, so we'd love as many supporters as possible to come along to cheer us on ahead of the first-team's game against Liverpool later that afternoon."