Club
Vice-Chairman delighted to welcome Royal guests to London Stadium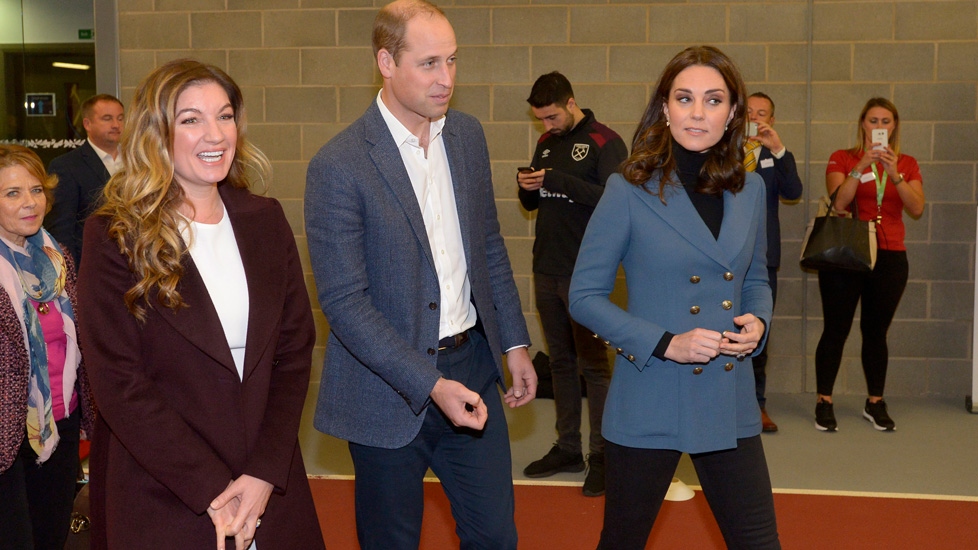 West Ham United Vice-Chairman Karren Brady gave the below speech at Wednesday's visit of the Duke & Duchess of Cambridge and Prince Harry to the Coach Core graduation ceremony at London Stadium...
Your Royal Highnesses, ladies, gentlemen and distinguished guests, I am delighted to welcome you this afternoon to the home of West Ham United, the iconic London Stadium.
Today is a celebration. A celebration of opportunity, of hard work, and of achievement.
A celebration for the talented and impressive young people who sit before me today.
A celebration that the pledge we made here at West Ham to provide life-changing opportunities for those in our community continues to come to fruition.
And, most importantly, a celebration of the strong partnership formed with Coach Core over the last 15 months and their proud record of delivering for young people.
All of this makes London Stadium the perfect venue for your graduation.
This Stadium represents for us far more than simply being a venue for Premier League football matches.
When we secured it as our future home in 2013, it was our vision that London Stadium would become the heart of a community.
A place where young people can see opportunity, success and a bright future, whatever their background.
The belief that sport can truly change lives runs through the DNA of our club, and our award winning Foundation is widely hailed as leading the way in the Premier League. 
Since arriving here in 2016 we've invested over £2.5m in community output in Newham and the surrounding Olympic boroughs alone , directly benefiting over 25,000 local residents around London Stadium. In this coming season we will invest a further £3.2m. This is before you consider our work back in Upton Park and East Ham which continues to buck the trend too, spearheading another major regeneration in London.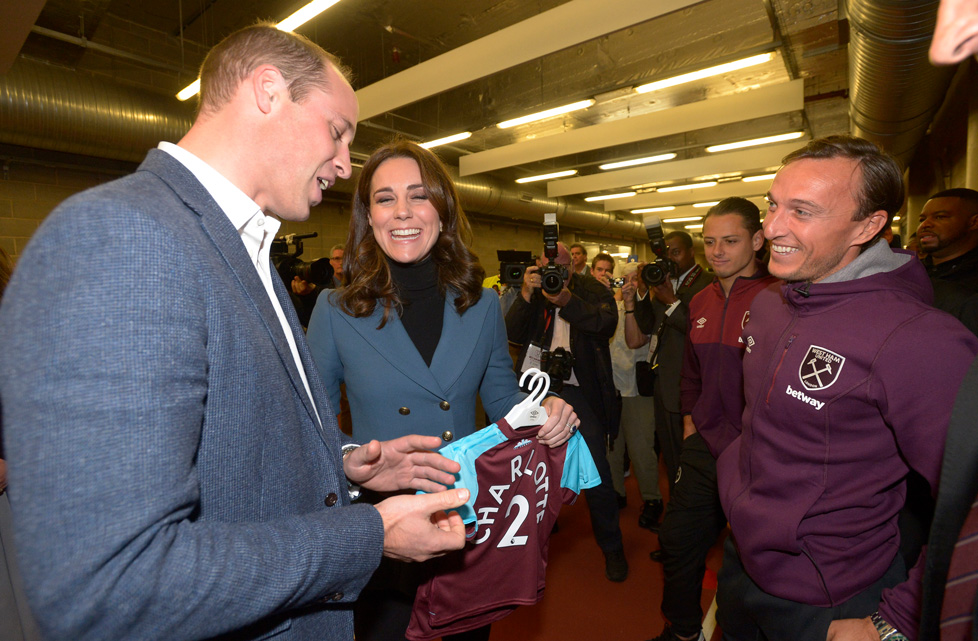 My Board are fully committed to making a genuine difference to people's lives and a key focus for us has been doing so via something which is close to my heart - advancing the education and development of children and young adults.
We have in recent years worked with, mentored and delivered opportunities for 120 apprentices with an incredible 87% from Newham and the surrounding Olympic boroughs.
Our very own West Ham United skill school – the first of its kind in the Premier League - launches later this month and will take our pledge to upskill the future leaders and champions of industry one step further. Funded through the government's apprenticeship levy we have taken on a further 27 new apprentices already as part of this initiative.
But today is all about you - the 150 young people who sit here today thanks to the work of Coach Core, positively brimming with potential and ready to make a real difference.
Our work with Coach Core began when we arrived here at the Stadium last summer and has seen all of the 2016/17 cohorts end up in part or full time employment here at the Club, such was their potential and talent.
Take Sonny Vaye, here with us today. Sonny has been with West Ham for close to two years now having joined as a sports trainee and then being signposted by the Club to become a Coach Core apprentice.
He participated in our Film School project, producing a short film to be aired at BT Sports studios, and has even been selected to participate in the Premier League and PFA's photography initiative of Wembley to Soweto.
I am proud to say Sonny is also now a coach for our Foundation and on Friday night he will be one of the photographers at our Premier League match against Brighton.
So the bar is set high for this intake! No pressure!
It's fantastic to see Sir Keith Mills here today who I must also pay tribute to. You should be immensely proud to have played such a key part in the bid for London 2012, delivered the finest Games the world has ever seen, and to have spearheaded such a stunning regeneration in one of London's most deprived boroughs.  
All of us here this afternoon are continuing to play our part in that success story, and those graduating today from the incredible Coach Core programme are just the latest generation to benefit. 
May today's fantastic event, celebrating our graduates' tremendous success and the exceptional work of Coach Core and the Royal Highnesses, whose personal dedication and genuine determination to support apprentices has driven the programme forward, mark just the beginning of a wonderful journey, and the springboard for all of your future success.
We are truly proud to host a group of such exceptional individuals.