David Moyes admits that he can't wait to get started on the challenge ahead after being appointed as the new manager of West Ham United.
After flying back from Qatar yesterday afternoon, the 54-Year-old Scotsman immediately took a train to London to finalise his appointment, and spoke exclusively to whufc.com after putting pen to paper late last night.
"It feels great to be here," he said. "West Ham is a big club. Wherever you go they are known. I've been really fortunate in that I've managed some really great clubs, and I have been offered some other opportunities recently.
"But I wanted a job that would give me a real good chance [of success]. I wanted a big fanbase, a big club, and West Ham fitted the bill.
"I'm really just looking forward to getting started, because we are now in the season and we have to get up-and-running right away to get the job done.
"We are without some players at the moment who are away on international duty but we will get the chance to work with the players who are here this week and I am looking forward to it."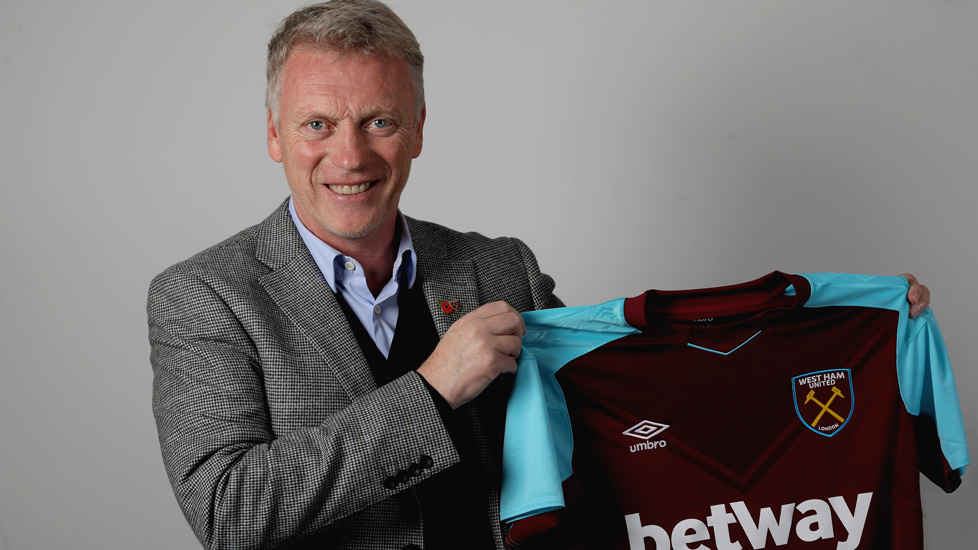 Moyes will report for his first day in charge at the club's Rush Green training ground this morning and, with just under two weeks until we return to Premier League action against Watford, he says the additional time will give him a better opportunity to get to know his squad and implement the style that Hammers fans can expect to see under his leadership.
"It gives me a chance to get settled in and get to know how things work," he said. "I think we've got a good squad. At the moment they should be in a better position than they are, and I believe they will be come the end of the season. I've got no doubts about that, but ultimately we have to show it on the pitch.
"I hope West Ham fans are going to see a team that is organised and disciplined. But I have always only ever wanted to be involved with attacking, entertaining football. And I feel really confident with the group of players we have got here that we can provide that."
"West Ham supporters are a very passionate group, and we need them behind us. How do we do that? By building a successful team, with good players playing well, and that's what we are aiming to do."
I'm really just looking forward to getting started, because we are now in the season and we have to get up-and-running right away to get the job done

David Moyes
Moyes' most recent Premier League role ended in relegation with Sunderland last season and, although the experience has made him stronger and was a blip in an otherwise highly impressive managerial career so far, he admits he does have a point to prove. 
"Yes, I think I do," he said. "I've managed five clubs since starting out nearly 20 years ago, starting at Preston and then going to Everton. My period at Manchester United is well documented and I then did something I have always wanted to do by experiencing management abroad, with Real Sociedad.
"It's only been the last job [at Sunderland] where I feel it wasn't a good move and I didn't enjoy the experience. So I'm hungry to make sure I get things right now.
"I don't know any manager who hasn't gone through negative periods, especially in the game today. I hope it gives me great strength and understanding of what is required. 
"The focus here is purely between now and the end of the season. The first thing is to win the next game and build from there, and I'm sure we will be in a much stronger position before long."