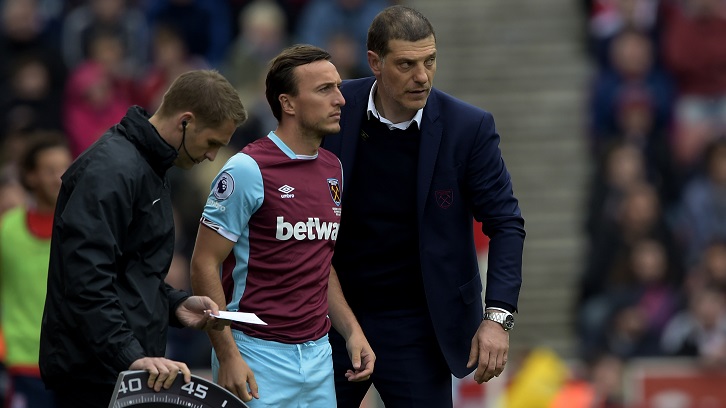 West Ham United captain Mark Noble will have an operation to rectify a long-standing abdominal injury on Saturday and will miss the remainder of the 2016/17 Premier League season.
Head of Medical and Sports Science Stijn Vandenbroucke confirmed that Noble has been playing with the painful condition for many weeks, but the skipper requested to delay the operation as long as possible.
"Mark has been playing in pain, but he is the captain and he wanted to do everything he could to ensure the Club retained its Premier League status," Vandenbroucke confirmed.
"Mark is as brave as they come and he ignored the pain as best he could, but the Premier League takes it toll.
"We attended an appointment with the specialist on the evening before the Tottenham game and it was deemed that the surgery was now urgent, he played in the game and played a big part in our victory that ensured the Club's safety."
Noble will miss the Premier League fixtures with Liverpool and Burnley.